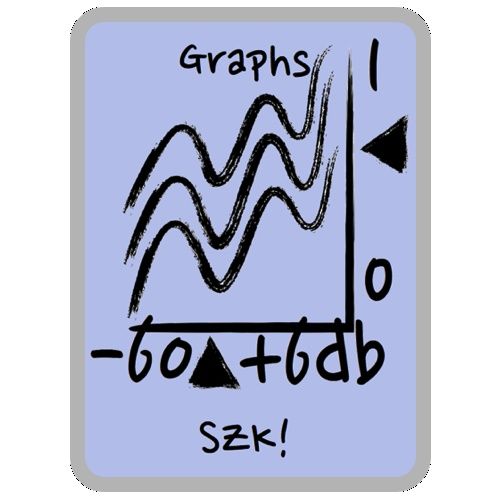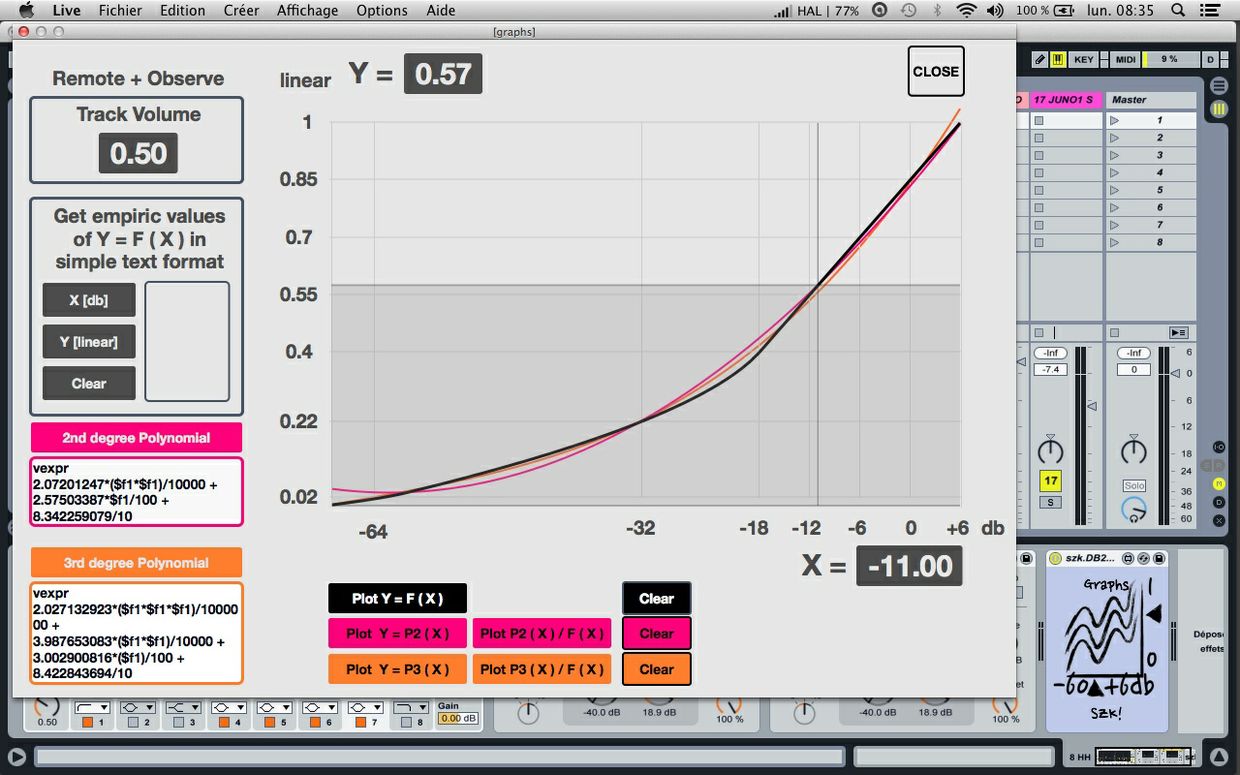 M4L szk.DB2LINEAR.amxd
DB2LINEAR.amxd gives polynomials that can be used to convert a db volume value to 0-to-1 linear range, in respect of the Ableton Live's Mixer behaviour when observed by M4L (that is not well documented … unless I missed something). It proposes conversions to control meters from « realistic » volume values instead of twisting and swinging with 0-to-1 ranges.
More information ? Want to leave feedback ?
Please visit
http://flo.szk.fr
Compatibility
Live 9.0.2 +
Max 6.1.2 +
You'll get a 435.8KB .AMXD file.
More products from szkdevices