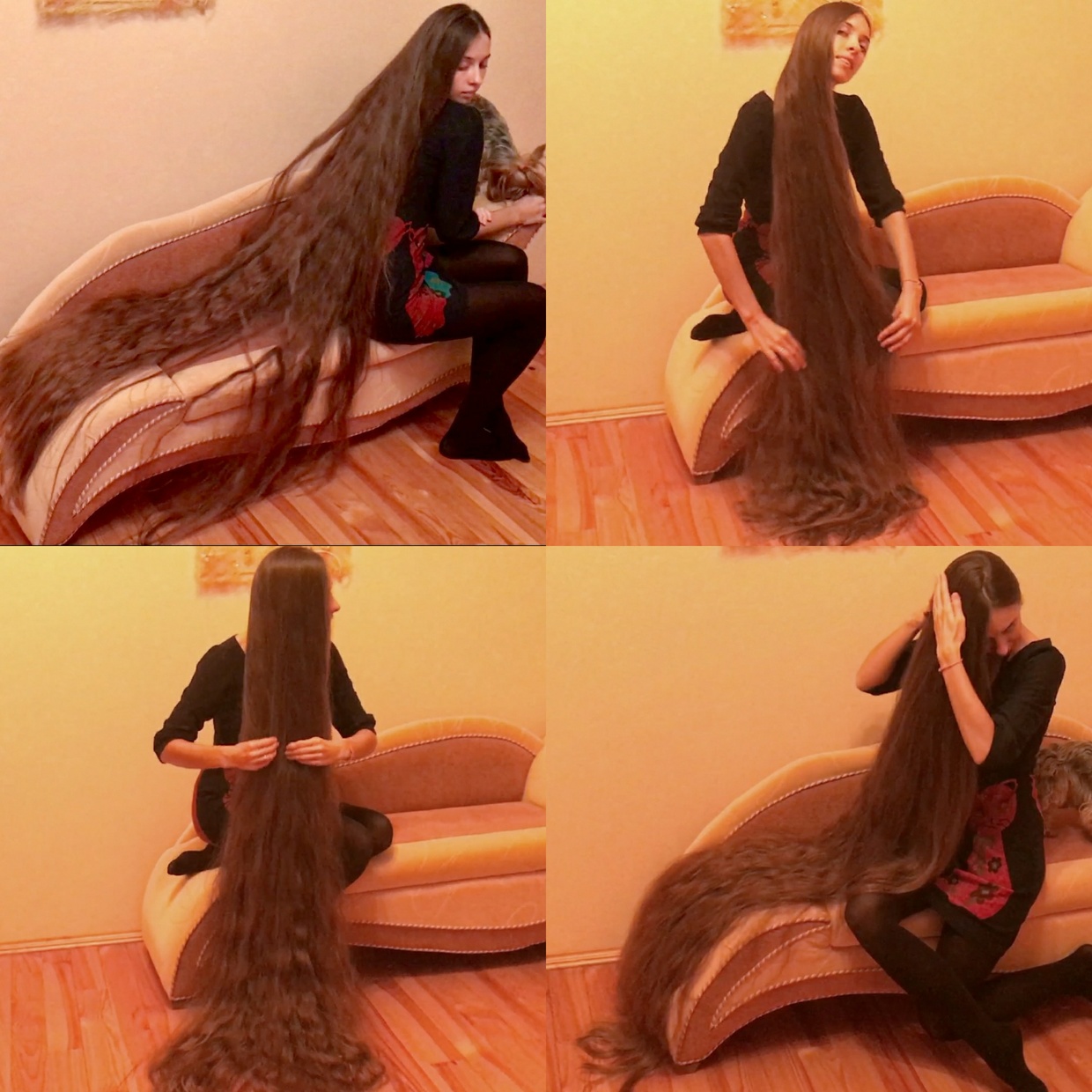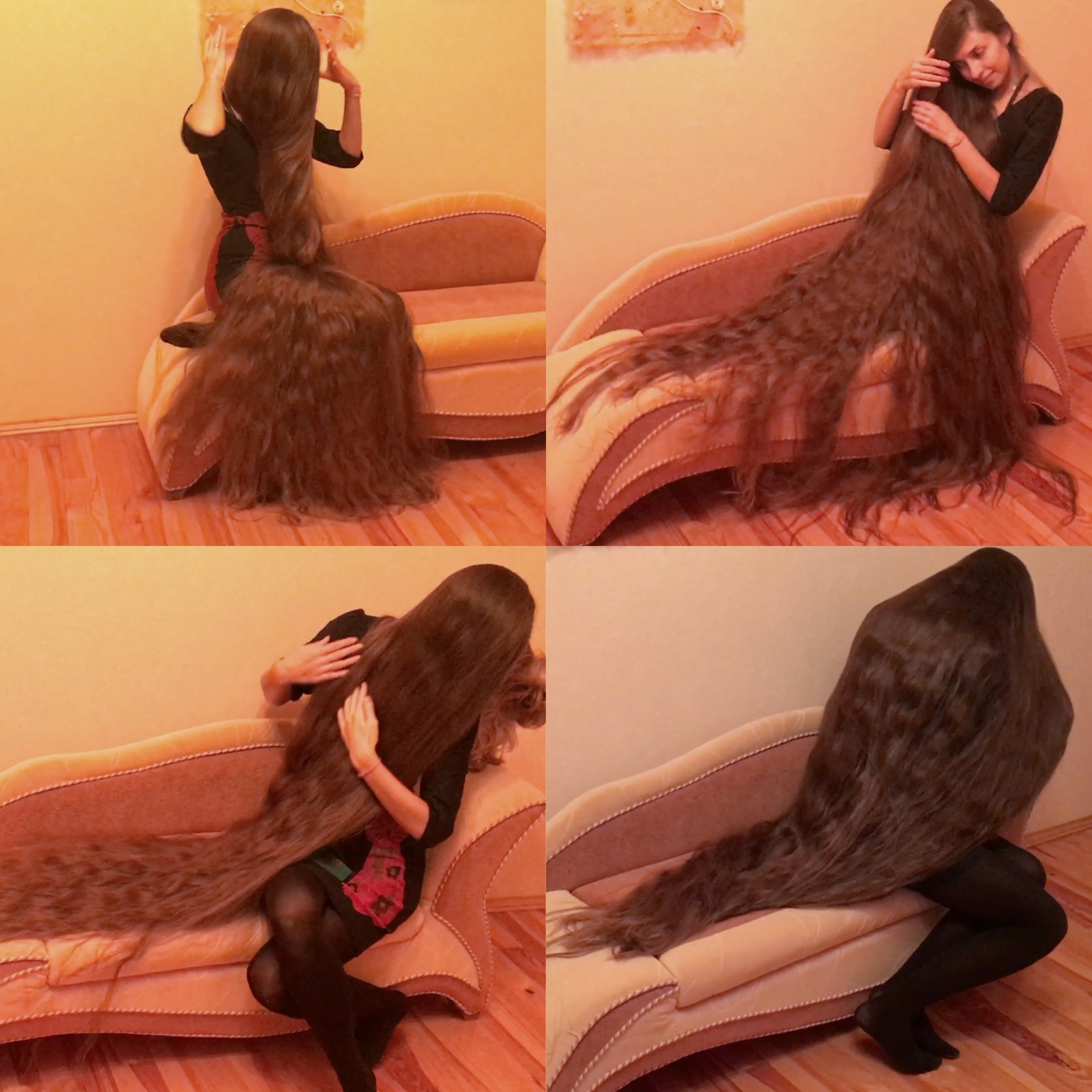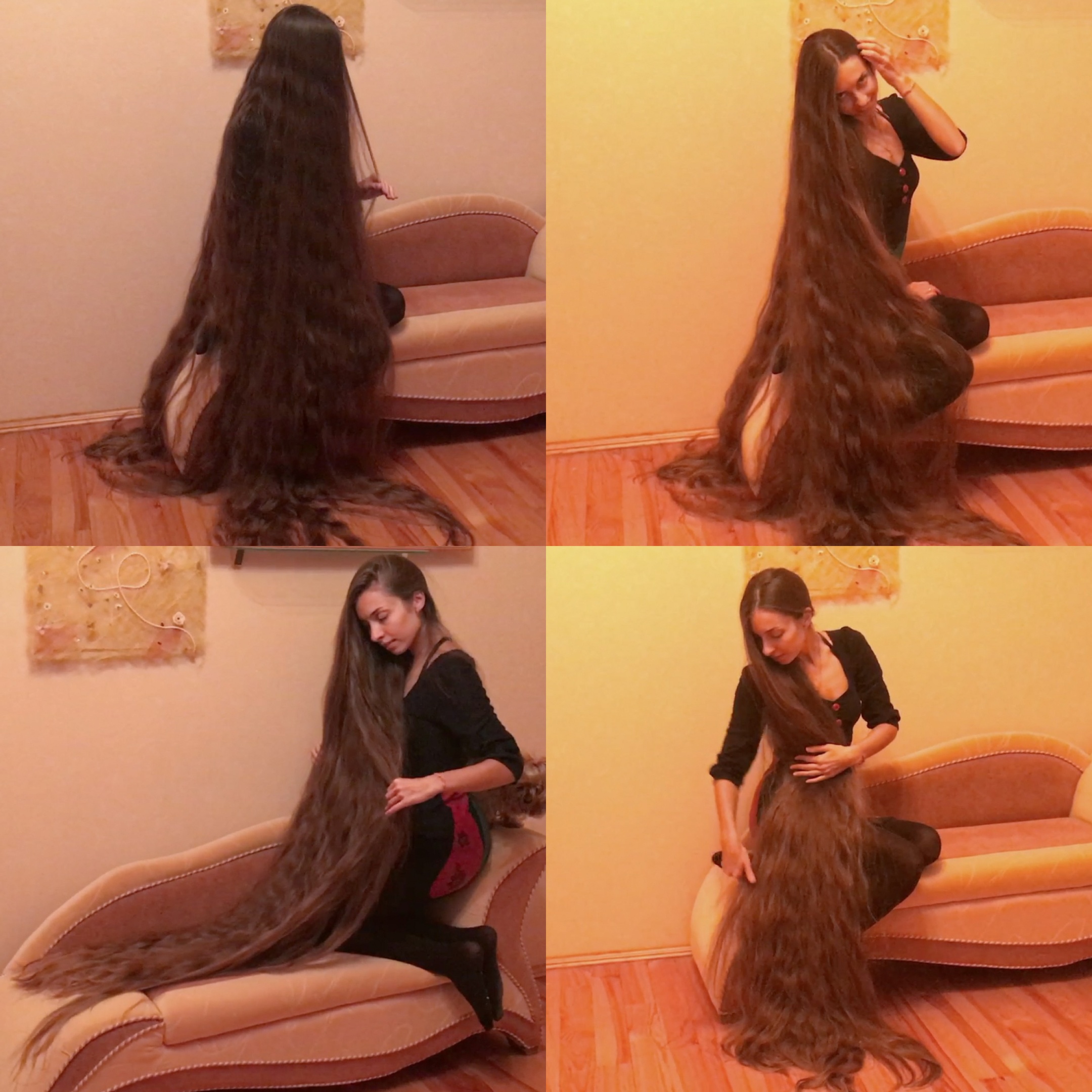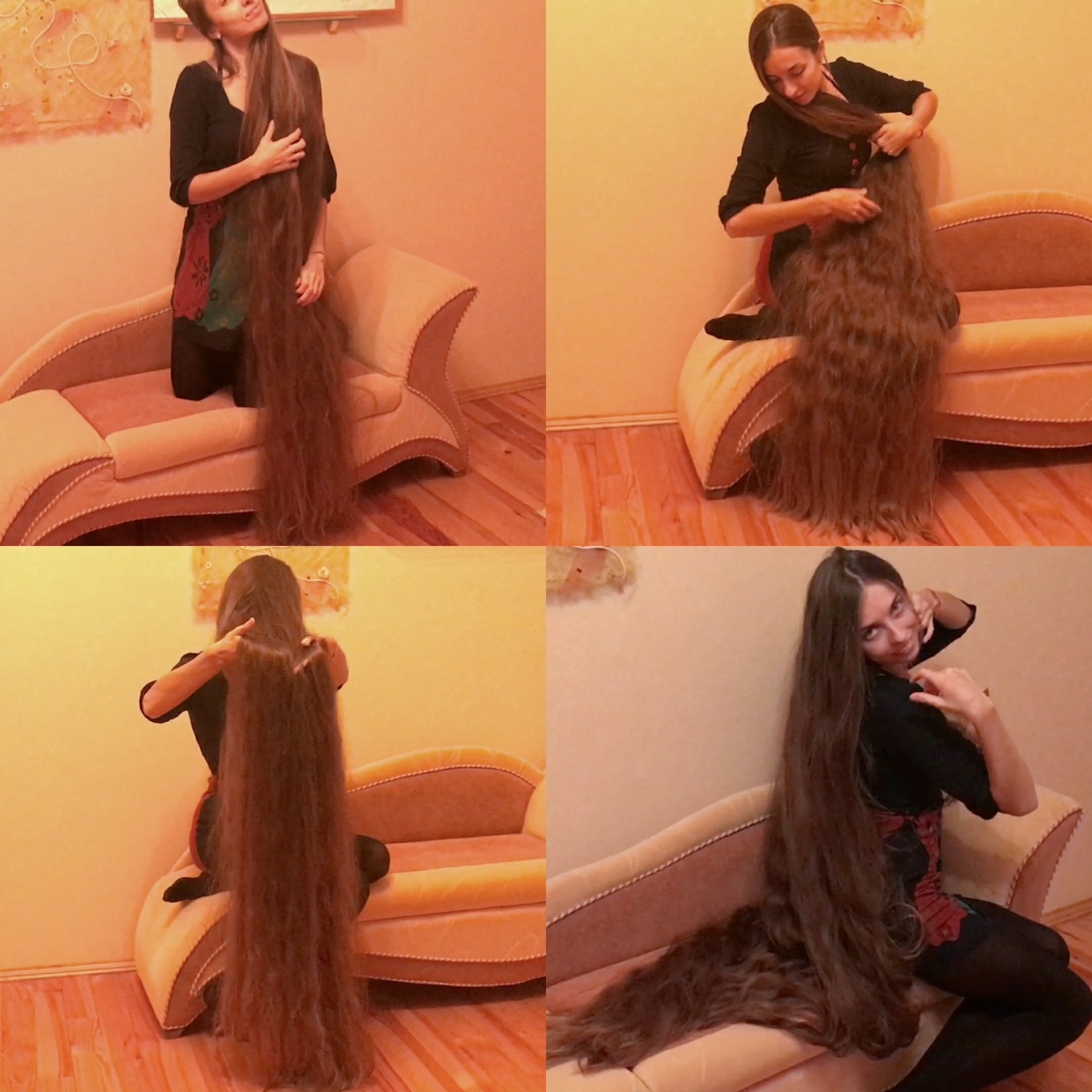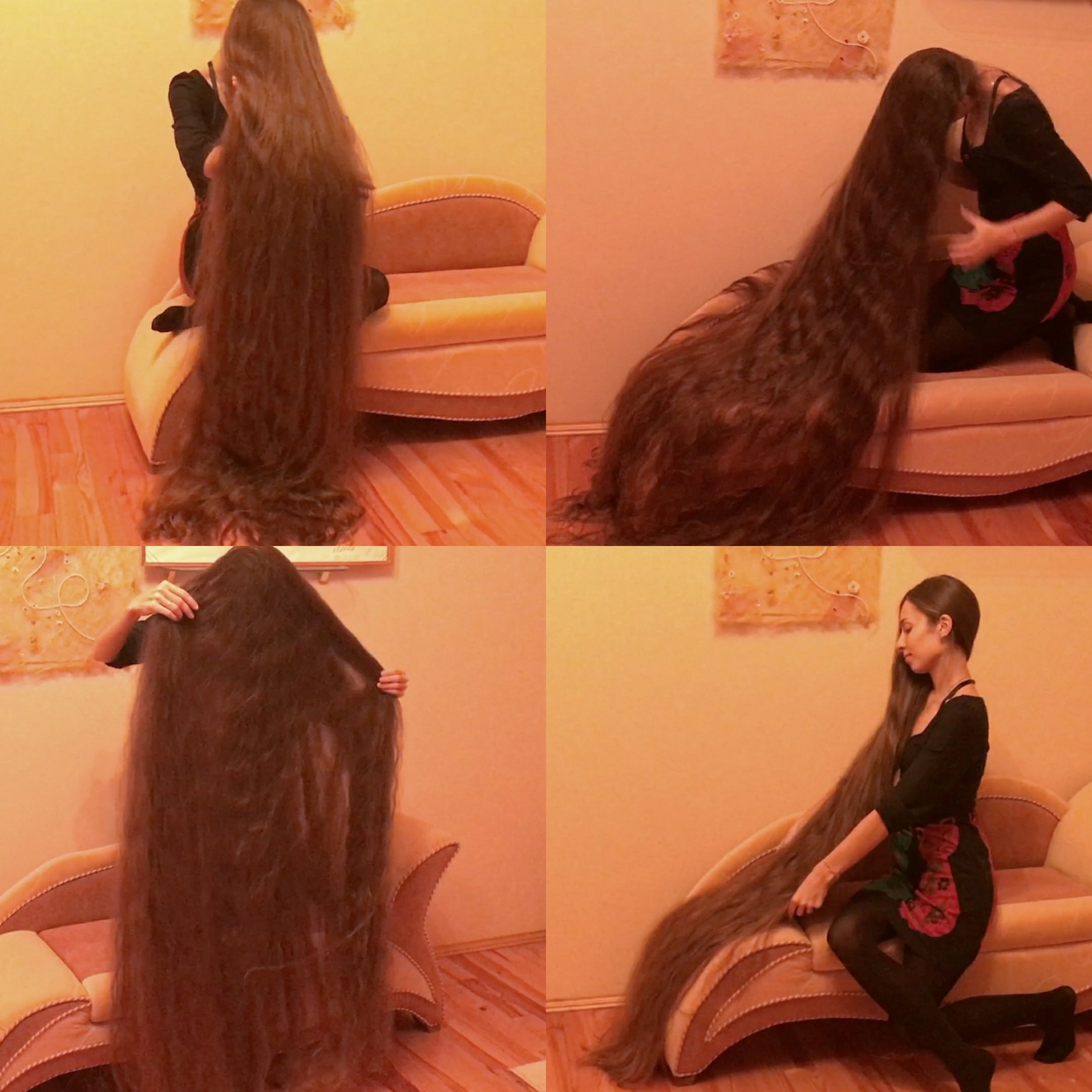 VIDEO - Extreme play, length and perfection
Preview: 
https://www.youtube.com/watch?v=Pgn44nl3oAk
Expert at hair play, hair display, super beautiful and young, a very beautiful smile, very interested in super long hair, and super thick flowing Rapunzel-locks.
This is how to describe one of our best models, Alena with as few words as possible.
Her hair is something you have to see to believe, and when we first saw her at a contest, with her then ankle length hair, we were amazed. 
She won the whole contest of course, and now her hair is floor length and in perfect condition. However, she wants to grow her hair even LONGER, as long as it is in perfect condition, as she does not only want to have super long, but also very thick and healthy hair.
As you easily can see, she has super heavy, super healthy, and super thick hair in addition to being unbelievably long!
We have made many videos with her now, and she loves being a RealRapunzels, and she is planning to be a long hair model for the most of her life, she says that this is they way she wants to live.
Not only is she inspired by very long hair herself, but she also loves to inspires other girls and women with growing super long hair.
Her hair is very rare, and only very few people can compete with her, such as our other model Aliia, which has over 90 inches of long, brown hair, which you can see here: 
https://sellfy.com/p/Ujkn/
She has become an expert at playing with her hair and at displaying it perfectly, either if that is laying it all over the bed for display, over a chair, showing the length, the thickness, a bun etc.
In this video, she is sitting in a chair/sofa which is covered by all of her hair in many different ways.
She is covering herself from top to toe, stroking her hair slowly, stroking it over the chair/sofa in different ways, running her fingers through it, showing the length and thickness, lifting it up and down, making a little waves and a lot more to really show you how a Rapunzel goddess uses her hair, and she really knows how to use it!
This is truly a video with extreme hair play, that you got to have if you are an admirer of long or very long hair!
This video is over 12 minutes in length.
If you buy this video within the first 24 hours, you will get a discount of 20%!
Discount code: discount
You'll get a 1.7GB .MP4 file.
More products from RealRapunzels