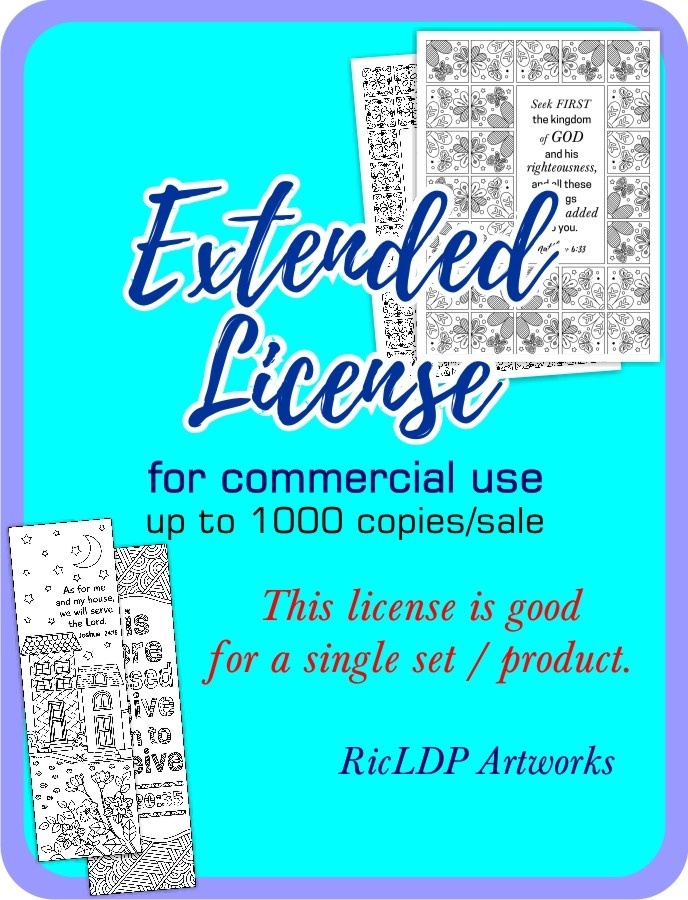 Extended License for a Single Product
This license applies to one product you bought from my Shop.
The purchase receipt of this license together with the chosen product
confirms the right for commercial use on items you make up to 1000 copies / sale.
If you plan to use the artwork for more than 1000 items, kindly contact me to negotiate the terms. Thank you so much!

Note:
License is not transferable and not refundable.
If you have more questions, kindly message me. Thank you!
You'll get a 185.1KB .JPG file.
More products from RicLDP Artworks