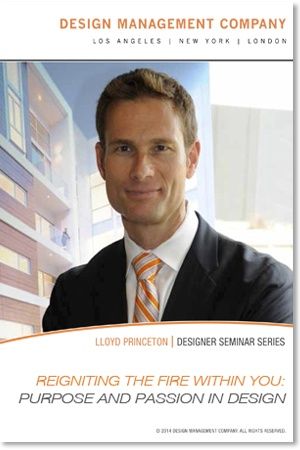 Reigniting the Fire Within You: Purpose and Passion in Design
Today, designers are finding themselves in the same position as most businesses, trudging through the post-2008 economy. Even as conditions improve, clients seem stuck in a recessionary mindset - one in which they expect, even demand, to get more but pay less. In this session you will learn how to enjoy the design business again, manage your time, relationships and resources; reconcile fee structures with work; and develop the right plans (not just social media!) while creating SMART goals.
You'll get a 713.6MB .MP4 file.
More products from Lloyd Princeton