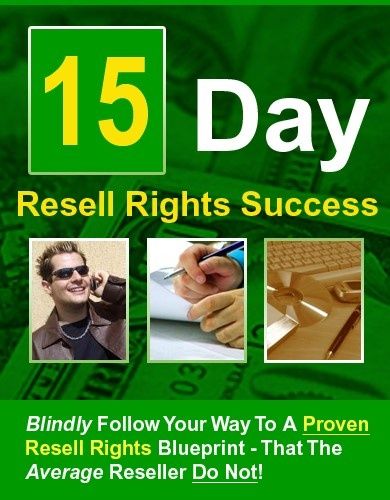 15 Day Resell Rights Success
Is your internet business bringing in the income you desire? By implementing the 15 day plan, you will learn to create your own products, plus market the products of others (which you obtain resell rights for). This 57 page document walks you through the steps day-by-day.

You will: - write your own articles - write an 8 to 20 page report that contains links to products you choose - set up a website with landing page, auto-responder and shopping cart - repeat days 11 - 15 to earn as much as you want

Disclaimer: this eBook does not guarantee income, but it does give you the tools to build yourself a legitimate online business. Sellers note: I have full rights to distribute this document as my own (with edits for clarity).
You'll get a 1.8MB .PDF file.
More products from Diane Ziomek