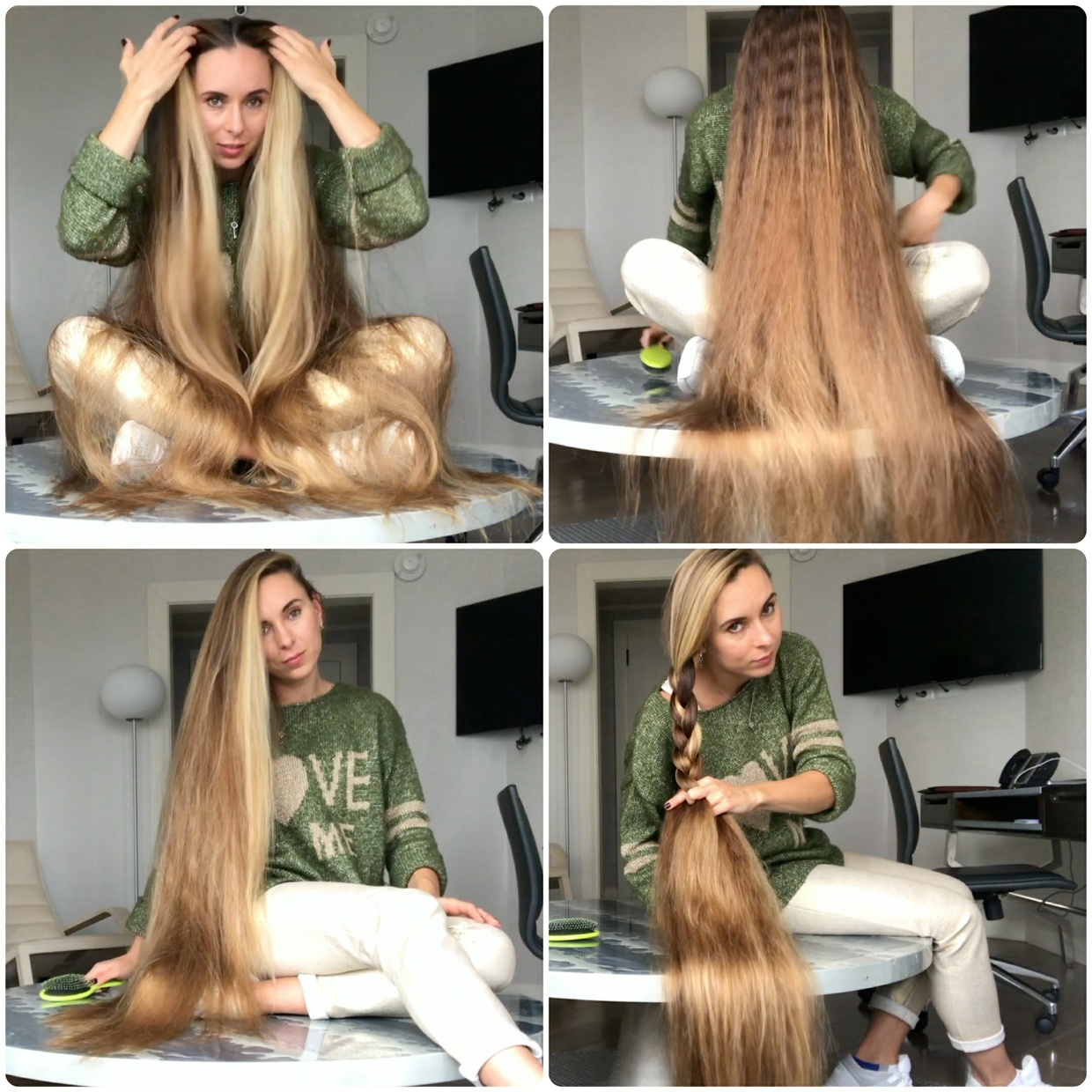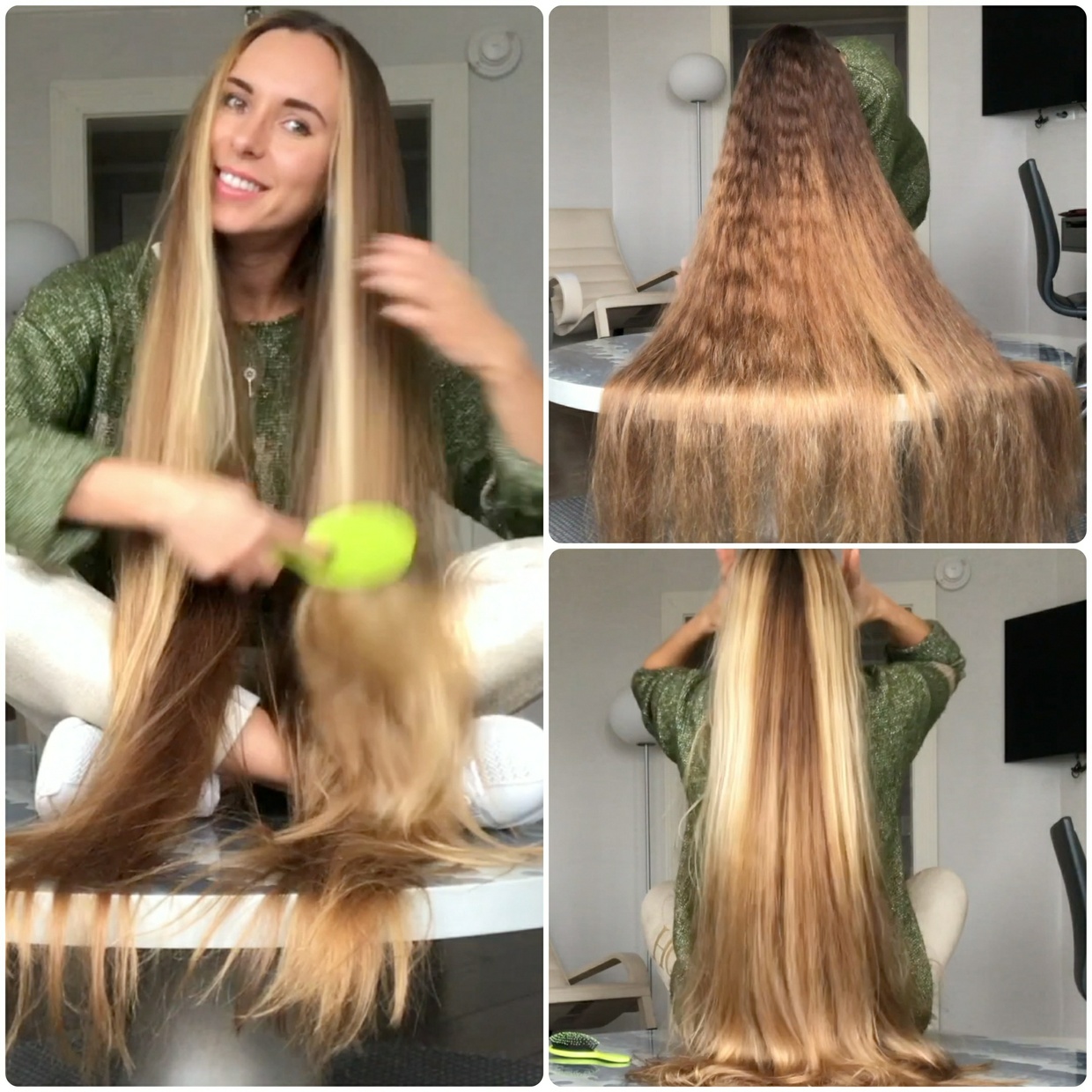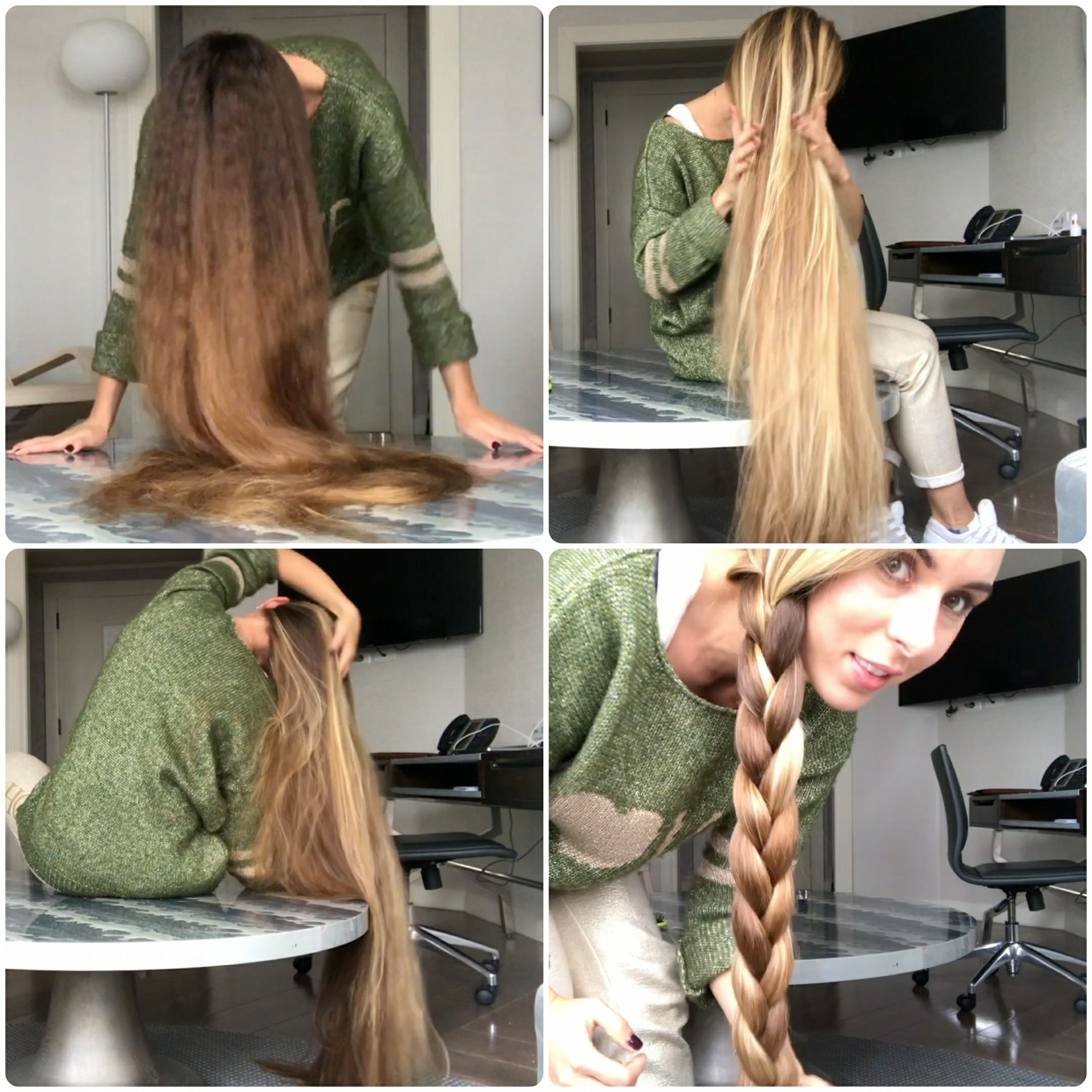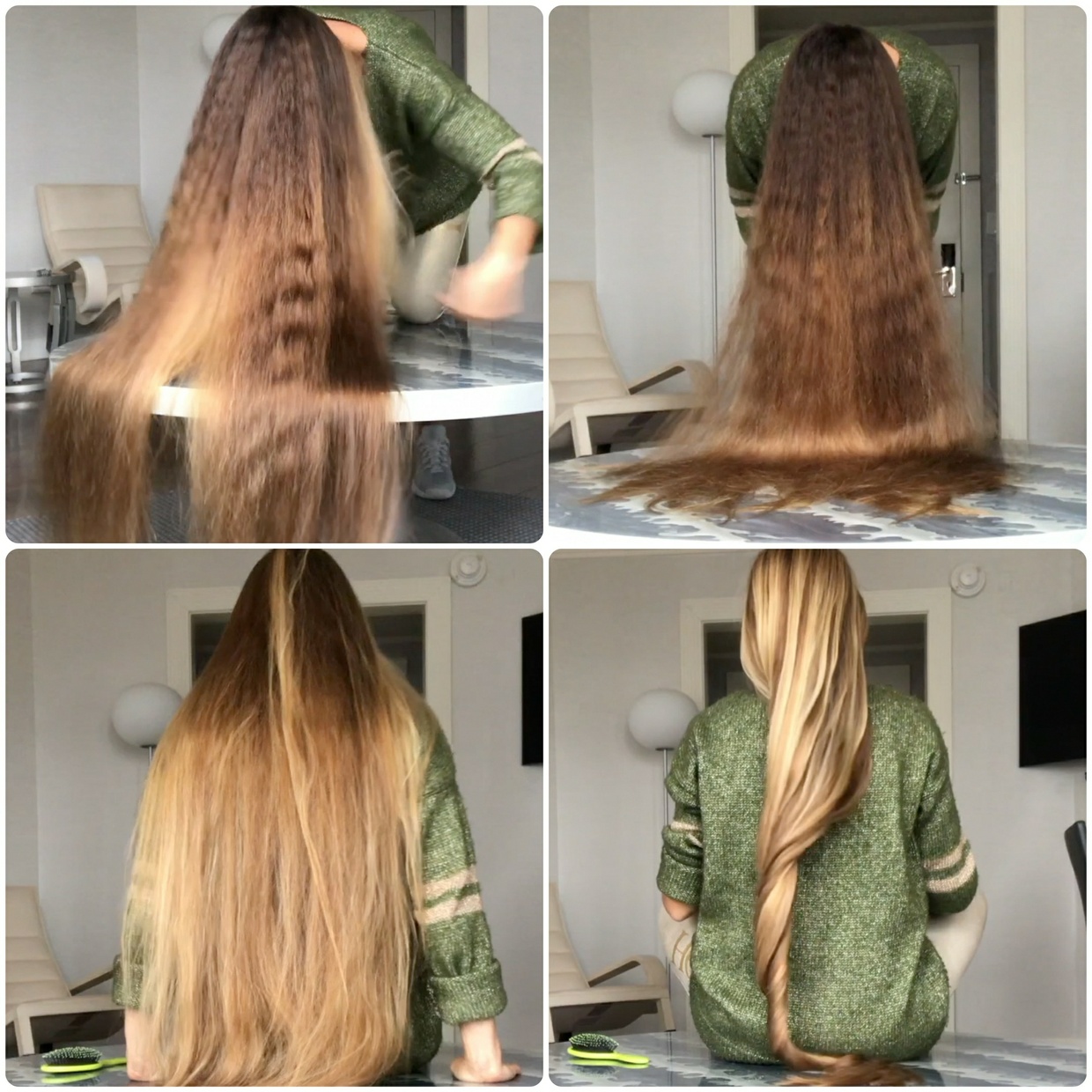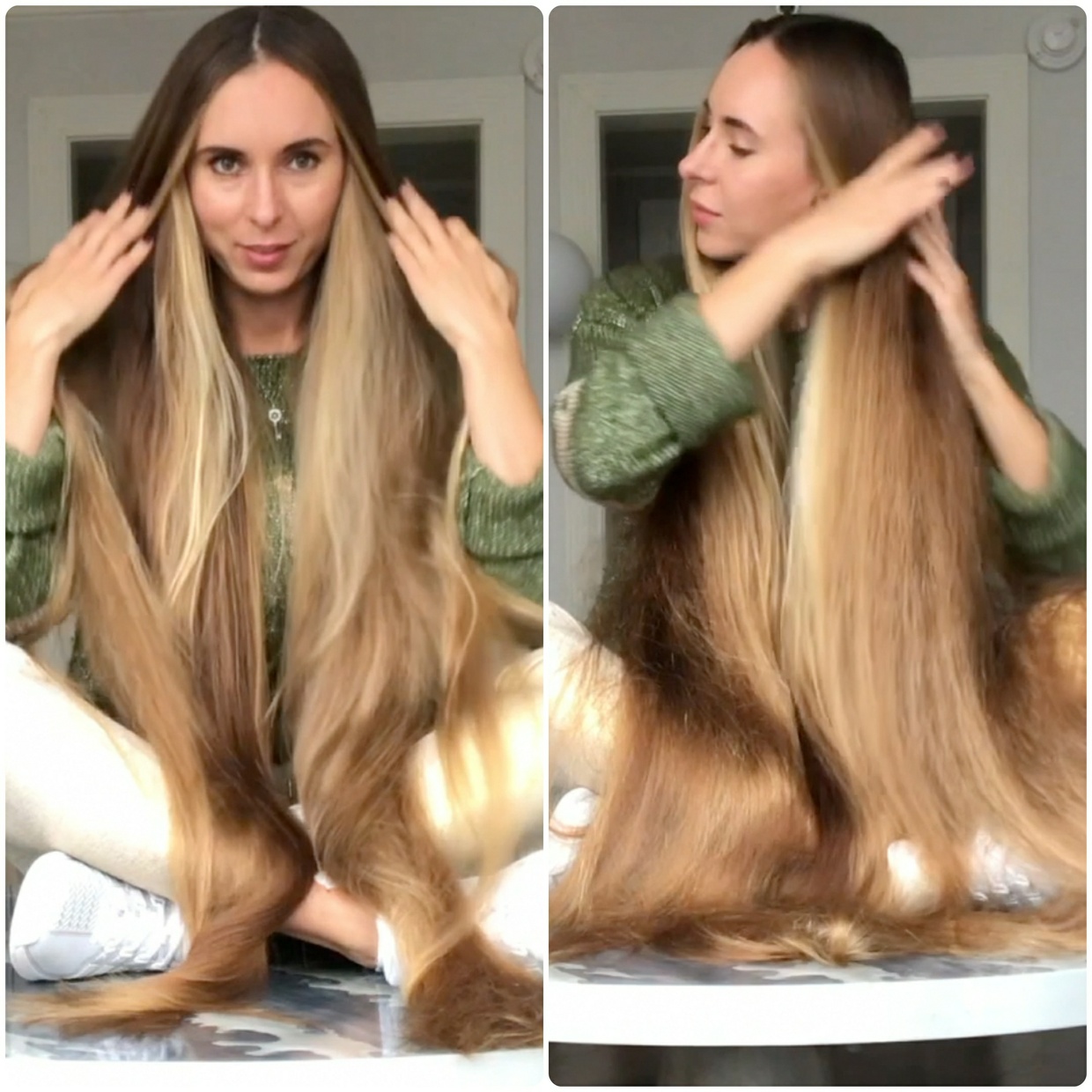 VIDEO - Table hair play
Preview: 
https://www.youtube.com/watch?v=RlgClsQbcOE
Kateryna is an amazing lady with super long blonde hair which is unbelievably silky!
Her hair is like a long silky waterfall, shining all the time!
Our previous video which was at the same place as this video, the "Rapunzel ASMR" video became very popular and successful, so this is a followup to that video, with a bit faster and more "intense" hair play.
She starts of by fixing her hair a little with her hands, so it is silky smooth before tossing it up on the table, letting it flow over the edge of the table, covering the table completely, and then she starts sliding it slowly over the table and letting it cover the table so you almost can´t see it.
Followed by this is an amazing long hair play move - shaking her head from side to side, letting the hair move from side to side while on the table. This move shows the length and thickness of her hair as well as showing it´s softness and silkyness, which refects how healthy her hair is.
This video includes a lot of different hair play, from brushing and running her fingers through it, to playing with her har behind her, in front of her, buns and bundrops, braiding and so much more!
This is truly a great hair play video that is a must-have! 
Link for the previous video at this set/scene, "Rapunzel ASMR": 
https://sellfy.com/p/aoaa/
This video is over 10 minutes in length.
If you buy this video within the first 24 hours, you will get a discount of 20%!
Discount code: discount
You'll get a 1.4GB .MP4 file.
More products from RealRapunzels