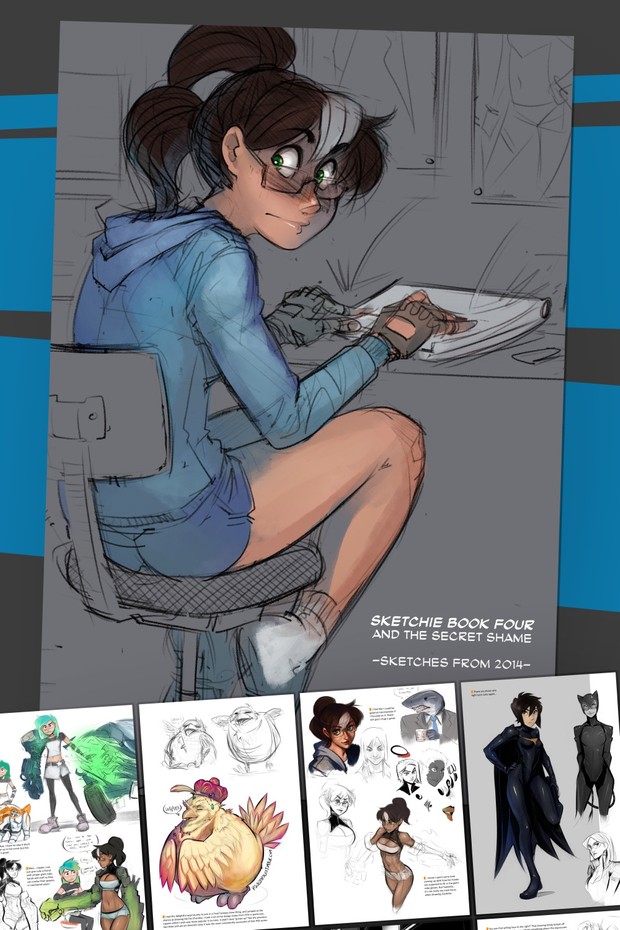 Sketchie Book 4 and the Secret Shame
Sketchie Book 4 is a collection of my fan art, original art, commissions and sketches collected from around January to August of 2014.
It's just under a hundred unique pages, some of it is exclusive art to Sketchie Book, and there's a lot of commentary. There's also plenty of cheesecake and some risque pinups in there too!
You can find me at
psuedofolio.tumblr.com
You'll get 1 file (382.8MB)