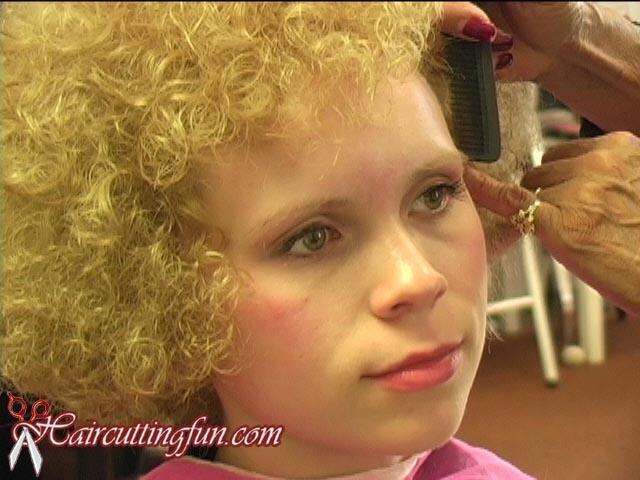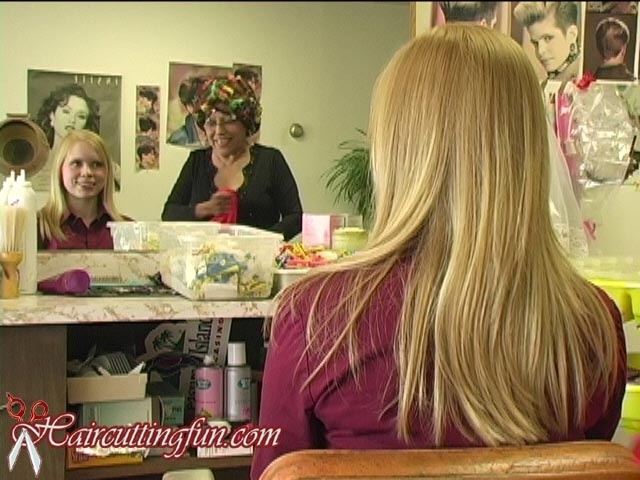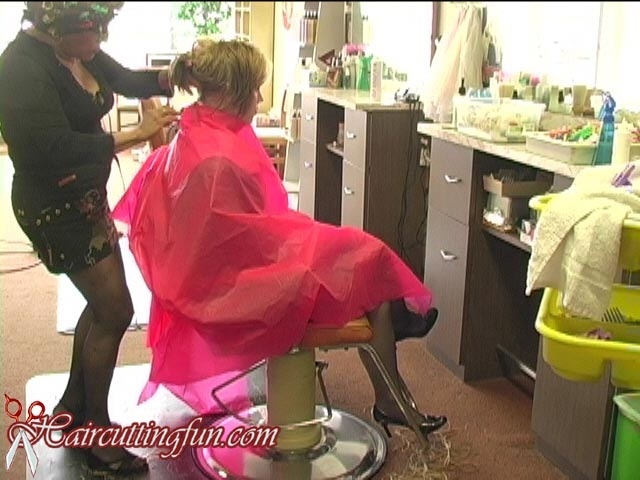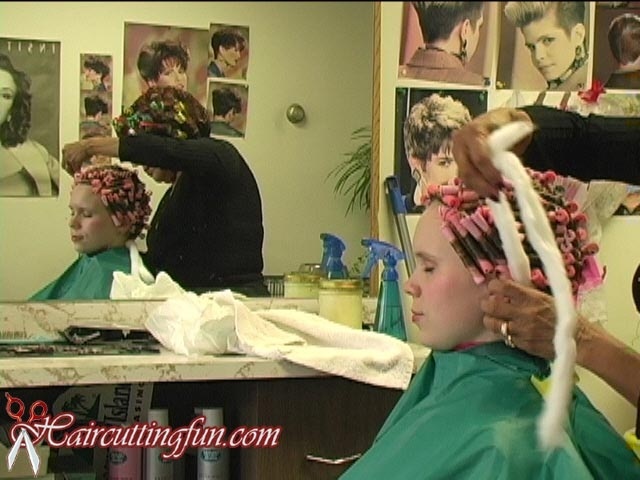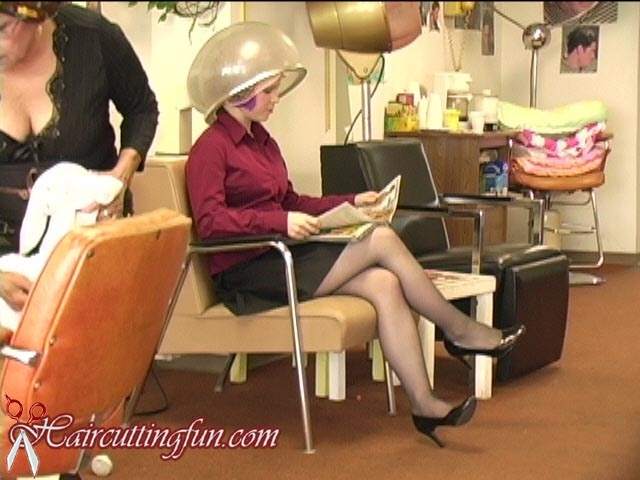 Anneli's Real Afro Perm and Brush Out - Video VOD Digital Download
Anneli comes into Carmen's Creative Styling in Columbia Heights, Minnesota with blonde hair that is nearly bra length, and leaves with a big afro perm. Wearing a smart blouse, black short skirt, black pantyhose, and heels, Anneli is covered with a red cape and led over for a shampoo. Afterwards, her hair is cut so the length is 4" all around her head. Carmen, the stylist in an attractive black outfit, curlers, and a hairnet, winds Anneli's hair in mostly pink perm rods. Once all perm rods are in place, she applies lotion around Anneli's face and stuffs a white cotton rope around Anneli's head to protect her from the acid perm solution. The solution is applied, and with our camera's close-ups, you'll see the bubbles from it on her wound hair. After the recommended time is past, Anneli walks to the shampoo bowl for the neutralizer to be applied. Soon the rods are removed, resulting in amazing curly hair. Her hair is rinsed free of neutralizer and she's led back to the salon chair. Carmen towel dries Anneli's hair and begins cutting the ends to round out the blonde afro. Before Carmen can comb out the afro, Anneli's hair needs to be totally dry. Anneli sits underneath a vintage hair chair dryer with a hairnet and ear protection, reading gossip magazines. Once her hair was dry, a pink comb-out cape covers her shoulders. Her hair is brought out into an afro. Carmen shows Anneli that she can do a few other hairstyles with her afro. Anneli stands up and shakes her head to show off the bounce of the afro, before sitting down again for a hairstyle change, wearing a white comb-out cape. This 3 hour video contains much information on afro perms and what you can do with them.
You'll get a 2.5GB .ZIP file.
More products from HaircuttingFun.com