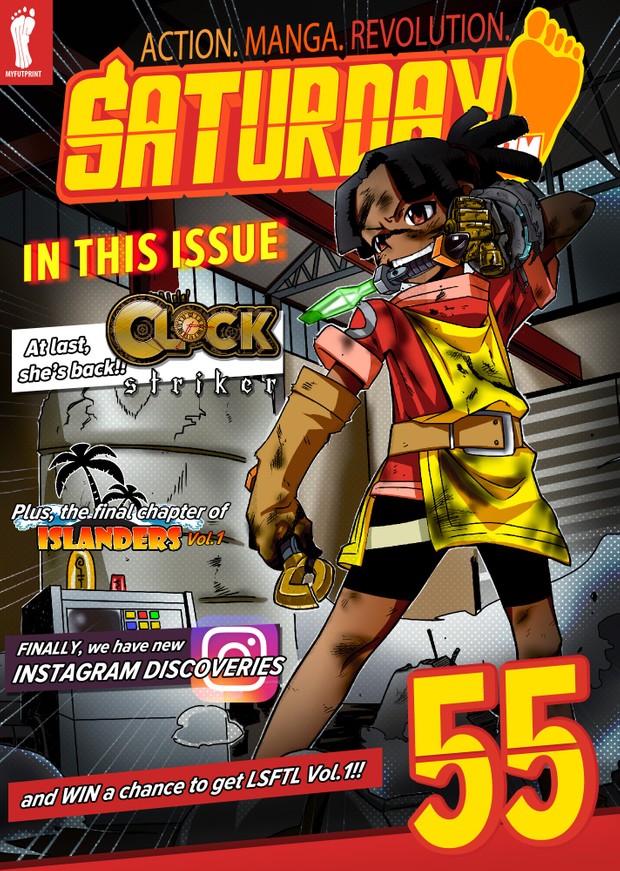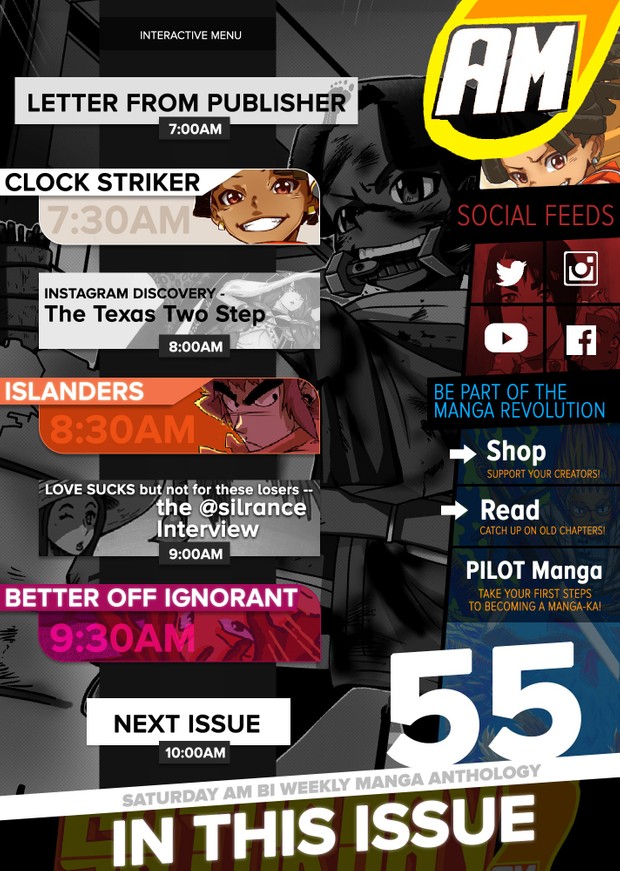 Saturday AM #55
IT. IS. TIME!!

CLOCK STRIKER IS HERE!

Shonen Manga Webcomic's FIRST black female lead character (someone, somewhere --- prove  us wrong on this!!) RETURNS with an all-new GRAPHIC NOVEL SIZED story arc that debuts here in this issue.

Cast is a STRIKER. An assistant to the SMITHS, ninja-like engineers who work to make a dangerous world better. As she begins her own journey (with her mentor - the mysterious  BlackSMITH known as Philomena Clock) to discover more about her own past and the future she seems destined for -- she'll get more adventure and obstacles (including racism, sexism and plain ole prejudice)!

While Publisher Frederick L. Jones is the creator and writer of this series---the real draws are Cast herself and the amazing artwork of REKSE (check out that beautiful cover!!)

That's not all though -- this issue includes a VERY SPECIAL chapter of ISLANDERS by Leonardo Massip! A BRAND NEW manga series called BETTER OFF IGNORANT (if you love comedy action manga--then you will LOVE this!!!) by Otutuloro and Harvey!

GREAT INTERVIEWS round out this issue with two amazing INSTAGRAM DISCOVERIES from Texas and the creator of LSFTL -- @silrance!!

Want more?? How about a chance to WIN LSFTL Vol.1??

What are you waiting for??

SATURDAY AM IS HERE!!
You'll get 1 file (72.2MB)
More products from Saturday AM