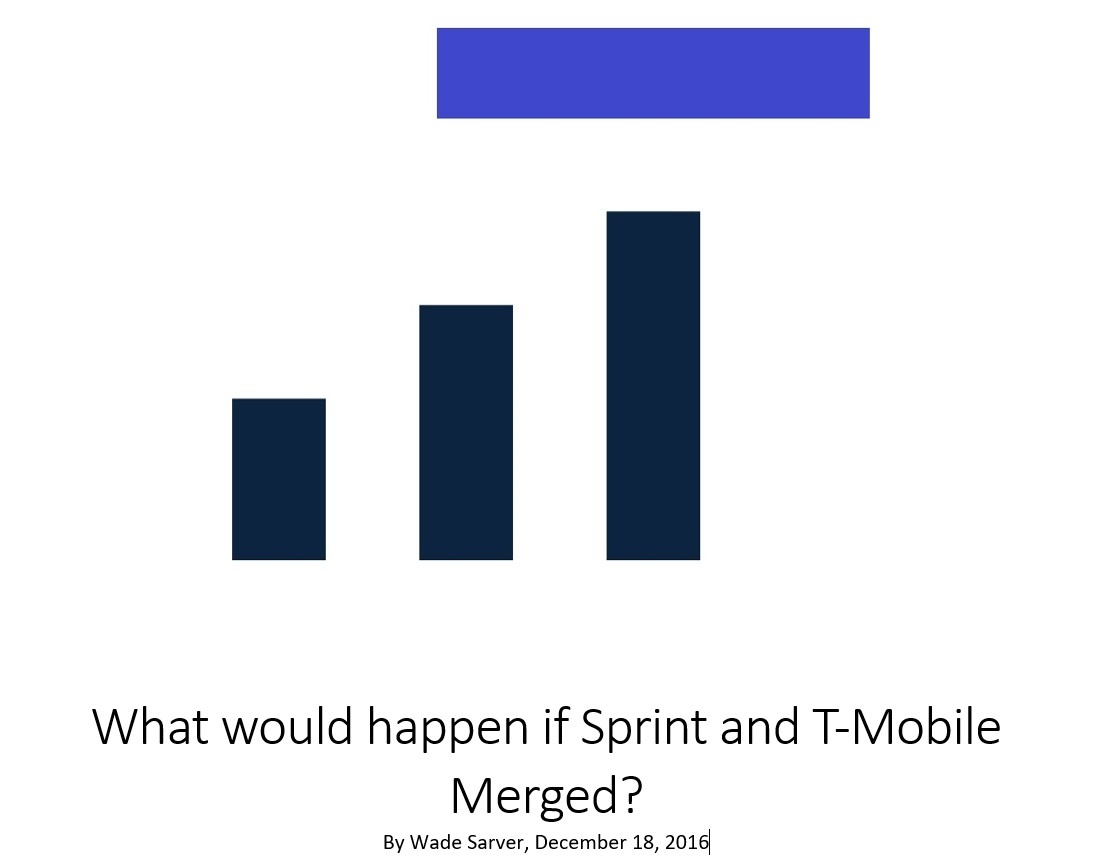 Report: What would happen if Sprint and T-Mobile Merged?
Summary
We all know that Softbank wants to merge Sprint and T-Mobile. We all saw that Softbank CEO Masayoshi Son met with USA president-elect Donald Trump. We also know that the FCC under President Obama did not like mergers between major carriers. Let's go in depth to cover what would happen is the merger happens. This report will cover not only how the carriers and their technology will play together, but the trickle-down effect to the OEMs, service vendors, and tower companies will be affected. I have included links to resources for you to verify the history and facts while the speculation of what will happen is just that, speculation based on my experience in the industry.

Table of Contents:

Contents
Summary             1
Meeting between Softbank Owner and the USA president elect   2
Did they try to merge before?     3
What's different now?   4
Would merger create jobs inside the new company?        4
Does Technology Matter?             5
How would it affect the vendors? The trickle-down effect?             6
The major OEMs:             6
Service companies?         7
Contractor workload Timeline:    7
Tower companies?           8
Resources:          8
Leadership, who will lead the new company?       9
Why wouldn't T-Mobile Take over Sprint?             9
History of the AT&T T-Mobile merger.     9
Consolidation:    10
The Core:            10
The RAN:             10
Would we see growth in the USA?            11
Would it be better to compete with AT&T and Verizon Wireless?                11
Would they innovate? If so, when?           11
How would this affect smaller contractors?          12
How would it affect the smaller contractors? Good or bad, growth or consolidation?         13
Who would lead the company? Legere or Claure? Has Claure really proven himself?          13
Is Sprint financially strong enough to take anyone over? It seems they are leveraged heavily.               13
What about the CCA losing 2 of their largest members?   13
What about all the smaller carriers? We would continue to see them get swallowed up and disappear?          13
What about Sprint's and T-Mobile's partners?      13
Would this be the hurt the smaller contractors across telecom?   14
About the author:            14
You'll get a 791.7KB .PDF file.
More products from Wade4Wireless.com