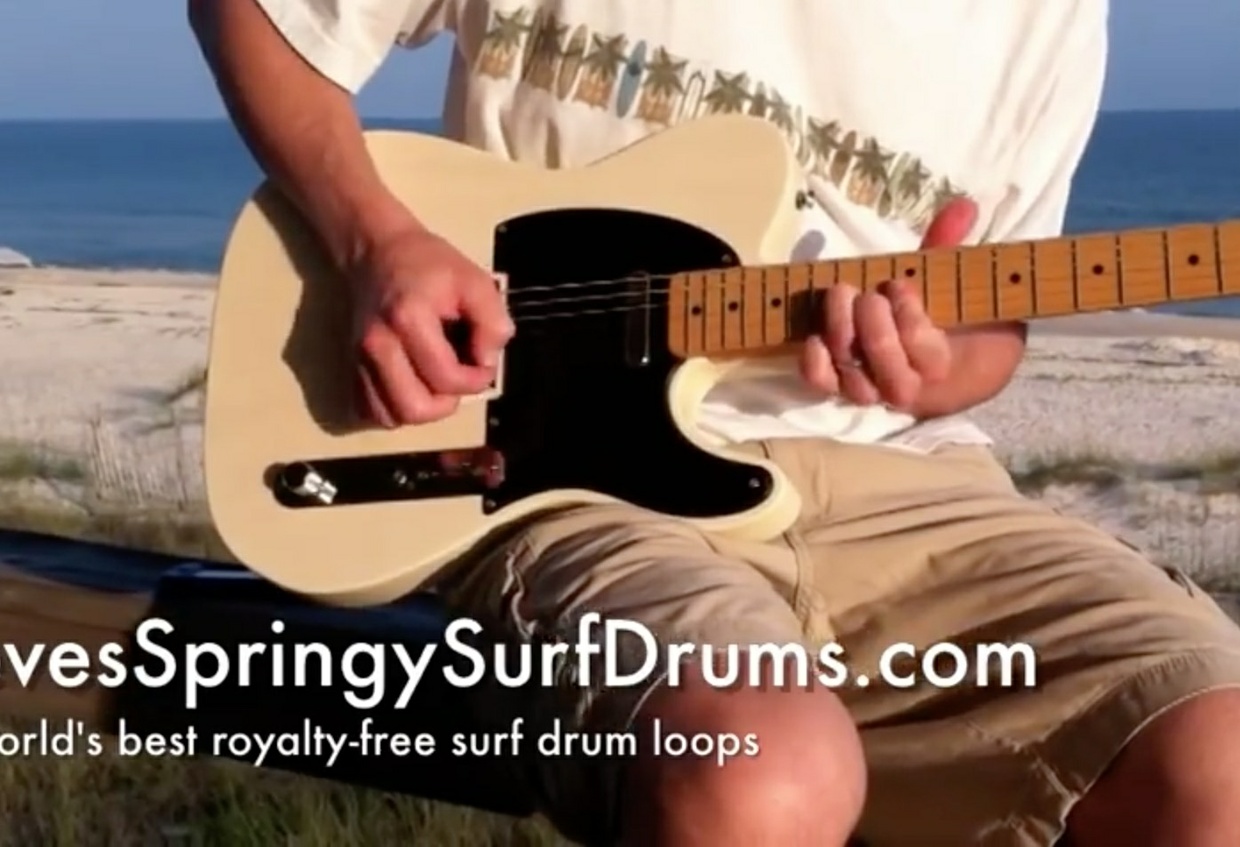 EVERYTHING: Royalty-free surf drum loops and backing tracks ($19.99)
Build your own surf music or just jam along with these professionally produced drum loops and backing tracks in Apple/AIFF and Mp3 formats ... delivered to you instantly via email with safe Paypal shopping (and credit card, if you don't have a Paypal account). You get everything we offer for just $19.99, including:


21 backing tracks (major, minor, different tempos/variations)


"Babe Magnet" pack ... Over 80 drum loops at 150 bpm


"No Lifeguard" pack ... Over 45 drum loops at 175 bpm


"Walkin' The Nose" pack ... A varity of drum loops at 145 and 155 bpm


"Under the Stars" pack ... Slower-paced drum loop sets at 75 and 130 bpm


For a sample backing track, watch the video above. Or hear a sample of the drum loops at http://bit.ly/2l4mUcN

(Like rockabilly too? Check out our sister site: www.rockthistrack.com)
You'll get a 495.5MB .ZIP file.
More products from Steve's Surf Drum Loops + Backing Tracks