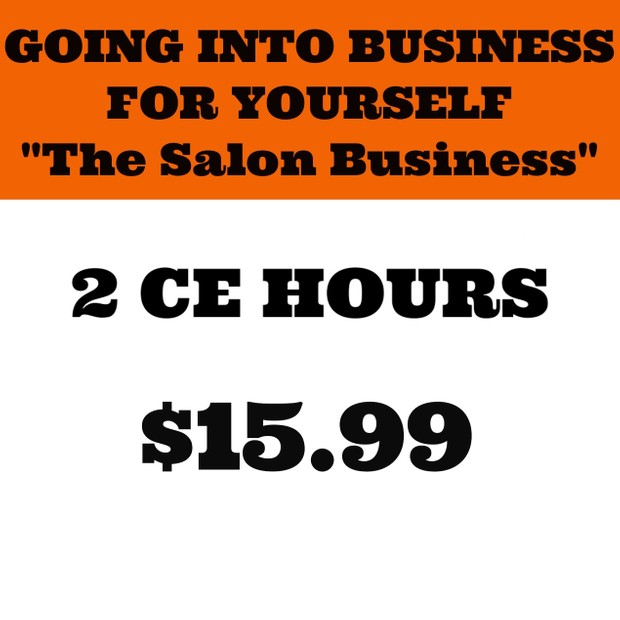 GOING INTO BUSINESS FOR YOURSELF "The Salon Business"
Cosmetologists should study and have a thorough understanding of the salon business because as you become more proficient in your craft and your ability to manage yourself and others, you may decide to become an independent booth renter or even a salon owner. In fact, most owners are former stylists. Even if you spend your entire career as an employee of someone else's salon, you should have a familiarity of the rules of business that affect the salon.  To become a successful entrepreneur, you will need to attract employees and clients to your business and maintain their loyalty over long periods of time. Even if you think you will be involved in the artistic aspect of salons forever, business knowledge will serve you well in managing your career and professional finances, as well as your business practices.

Upon completion of this course, you will be able to:

*Identify two options for going into business for yourself.
*Understand the responsibilities of a booth renter.
*List the basic factors to be considered when opening a salon.
*Distinguish the types of salon ownership.
*Identify the information that should be included in a business plan.
*Understand the importance of record keeping.
You'll get 1 file (42.6KB)