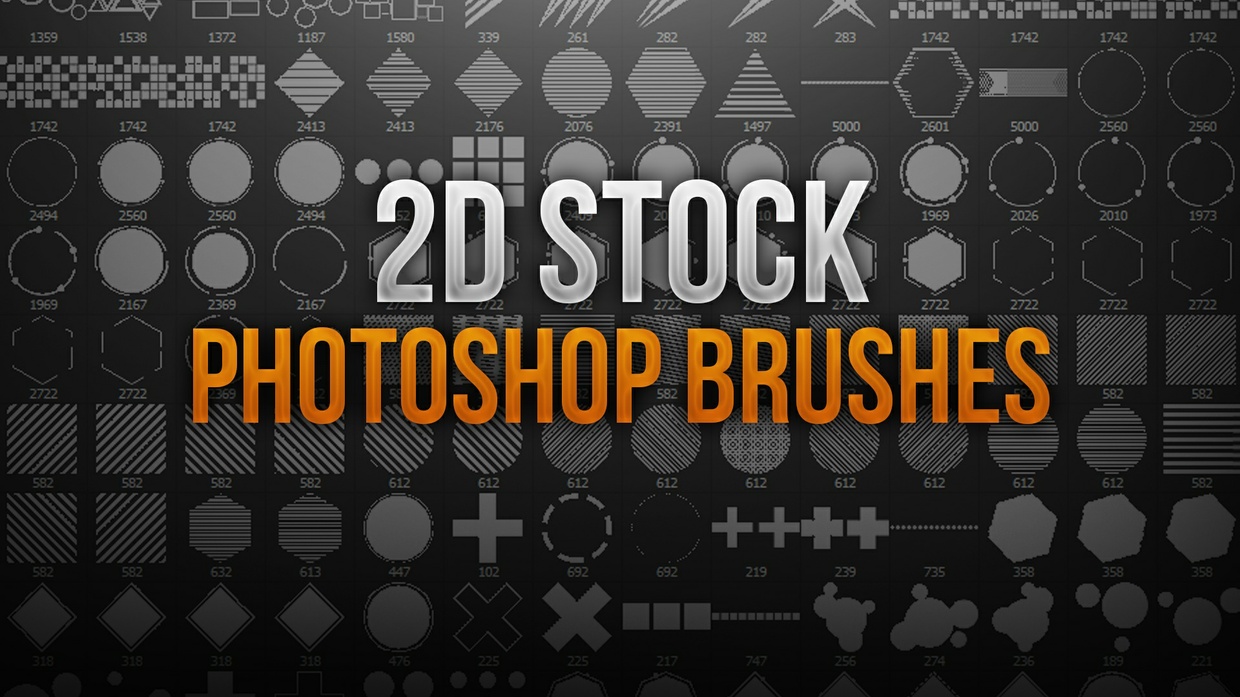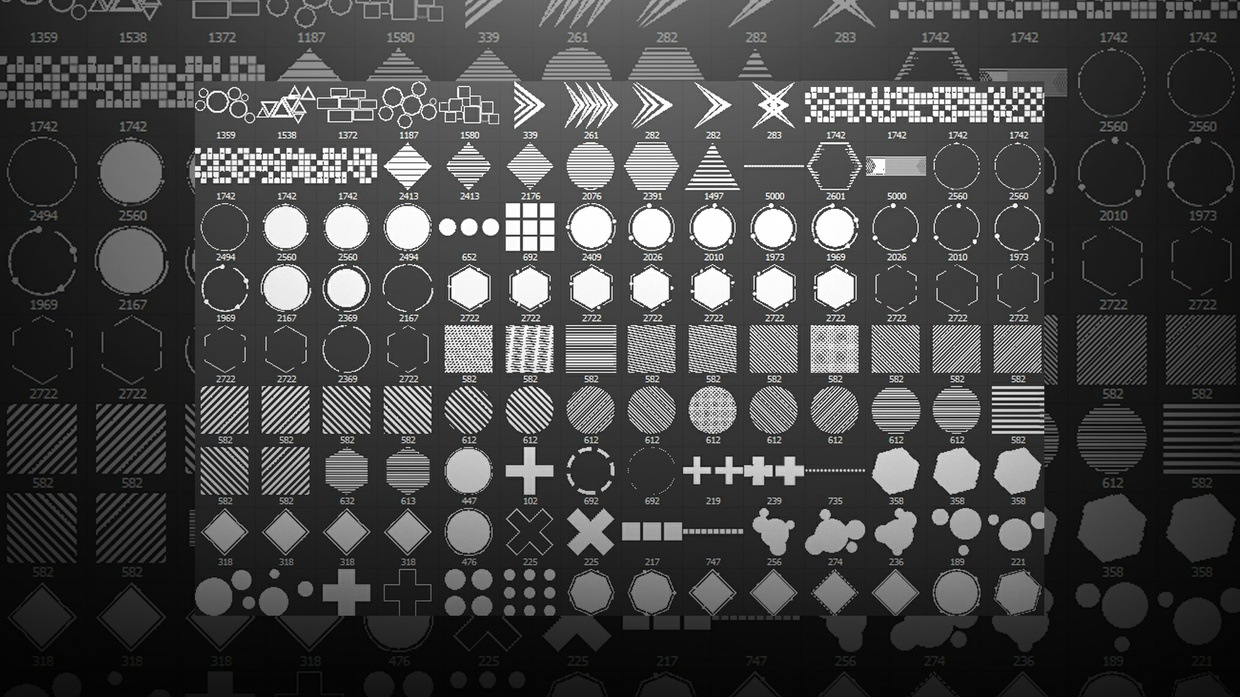 2D Stock Photoshop Brush Pack
2D Photoshop Brush collection of different shapes and designs that may be useful for your designs, each brush is high quality and unique allowing them to be used in any design you wish.
Spice up your designs with this range of highly versatile 2D photoshop brushes, these brushes are great for creating and adding smaller details to your designs to give them a more professional and unique feel. This 2D brush set has numerous different variants, allowing it to suit various styled designs.
- There are 142 unique brushes in this set
- For commercial and personal use
- Great for use with numerous designs or needs
These are stock brushes and are not intended for use for digital painting or sketching.
Please note that due to this being a digital product you will not receive any physical item with your purchase and therefore the purchase can not be refunded. The file is intended for use only with photoshop and must not be resold or distributed in any way shape or form.
How to load Photoshop Brushes
1. Open photoshop
2. Select "Edit" from the menu
3. In the dropdown menu select "Presets" and then "Preset Manager"
4. Select "Load" and locate the .ABR file and select "Open"
Alternatively
1. Select the Brush Tool
2. Open the Brush selection menu
3. Select the cog icon, which should be in the top right hand corner of the menu
4. Choose either "load brushes" or "replace brushes"
5. Locate the ABR file and select "Open"
When purchasing you will receive a .ZIP or .RAR file. The ABR file will be inside the .RAR/.ZIP file which will need to be extracted.
Opening/Extracting .ZIP or .RAR Files on PC
You will need to download and install a free program called Winrar:
http://www.rarlab.com/download.htm
Once you have installed winrar simply right click on any .rar or .zip file and select "Extract to FileName/"
It will create a folder with the name of the file extracted, inside will be the files included in the pack
Opening/Extracting .ZIP or .RAR Files on Mac
There are numerous free apps that can be used to extract files on a Mac, i prefer RAR Extractor Free:
https://rar-extractor-free.en.softonic.com/mac
which can be found in the app store
Once installed you can right click the file and select "open with" and select the recently installed app.
This will open and ask you to choose where you wish to have the file extracted to, select a location and extract. You can select the program as being the default selection so you can simply double click/open future files to extract them.
The pack and files included remain property of myself, the creator and owner.
You'll get a 6.0MB .RAR file.
More products from StitchzStyle