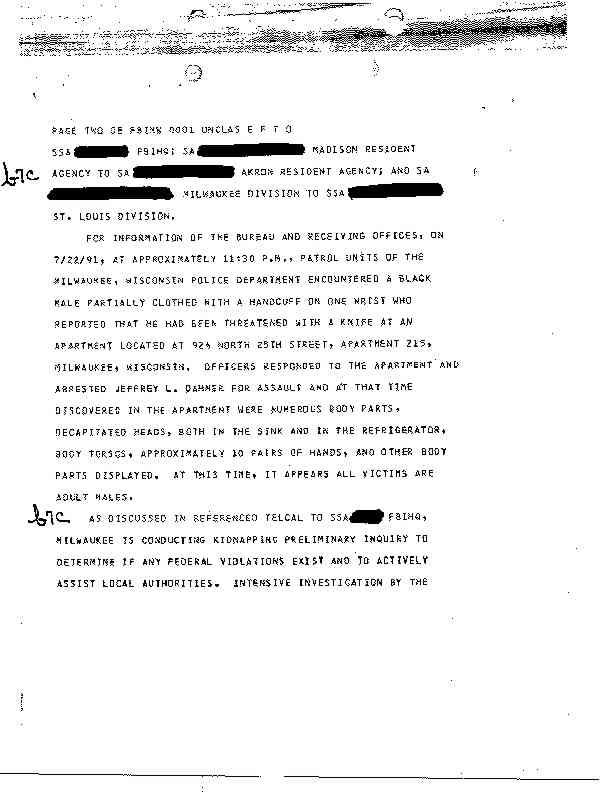 Jeffrey Dahmer FBI Files - Download
1,200 pages of files copied from FBI Headquarters in Washington, D.C., covering serial killer Jeffrey Dahmer.

Files contains approximately 490 pages of memorandums and narrative material. Files chronicles the FBI's initial investigation of the Dahmer case and the Bureau's discovery of his history, crimes, methods of operation, and motivations. Documents include: Transcripts of interrogation of Dahmer; Results of interviews of Dahmer made by the FBI's Behavior Science Unit; Army memos citing Dahmer's behavior while enlisted; Inventory of the contents of Dahmer's apartment. Additional material include many FBI photocopies of newspaper clippings from Milwaukee newspapers covering the Dahmer case.



You'll get a 23.0MB .PDF file.
More products from BACM Research - PaperlessArchives.com