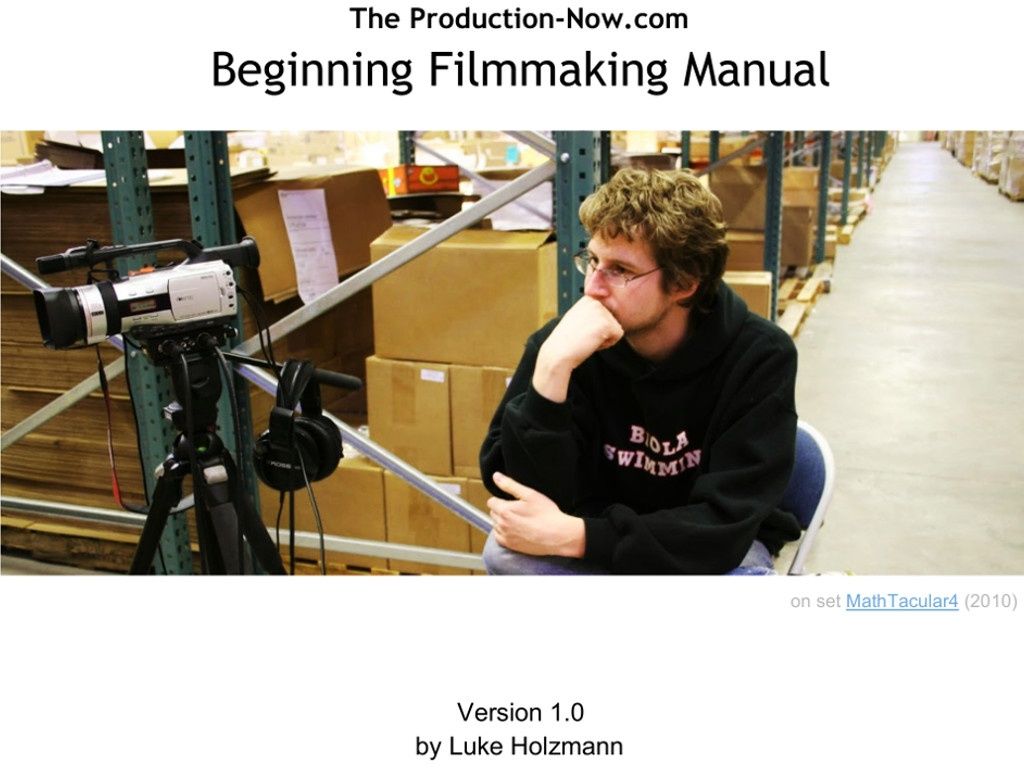 Beginning Filmmaking Manual
The digital edition of the
Production-Now.com
Beginning Filmmaking Manual takes you from uploading your first video to mastering the basics of making movies. You will gain confidence, encouragement, and real-world experience through the completely do-able projects following each section.
You will...
* Learn the three rules of filmmaking
* Shoot a half-dozen or more projects
* Understand the technology you need
* Master the basics of...
1. Lighthing
2. Audio recording
3. Camera motion
4. Storytelling
5. Directing
6. Writing
* and much more
Filled with examples from his own films over the last three decades, Luke Holzmann shares the lessons he's learned as both a filmmaker and a teacher. He has four years of experience reaching 1,500 students worldwide with his online film school. Drawing on these experiences, and the things he's learned while teaching students in the classroom, he has assembled a clear, practical, and encouraging manual.
This isn't a booklet to be read for the sake of theory. Quiet the opposite. This manual introduces concepts you'll immediately relate to and then has you practice them yourself.
Are you ready to being your journey toward mastering moving making?
This is the manual for you.
Get started today.
You'll get a 2.2MB .PDF file.
More products from Production-Now.com