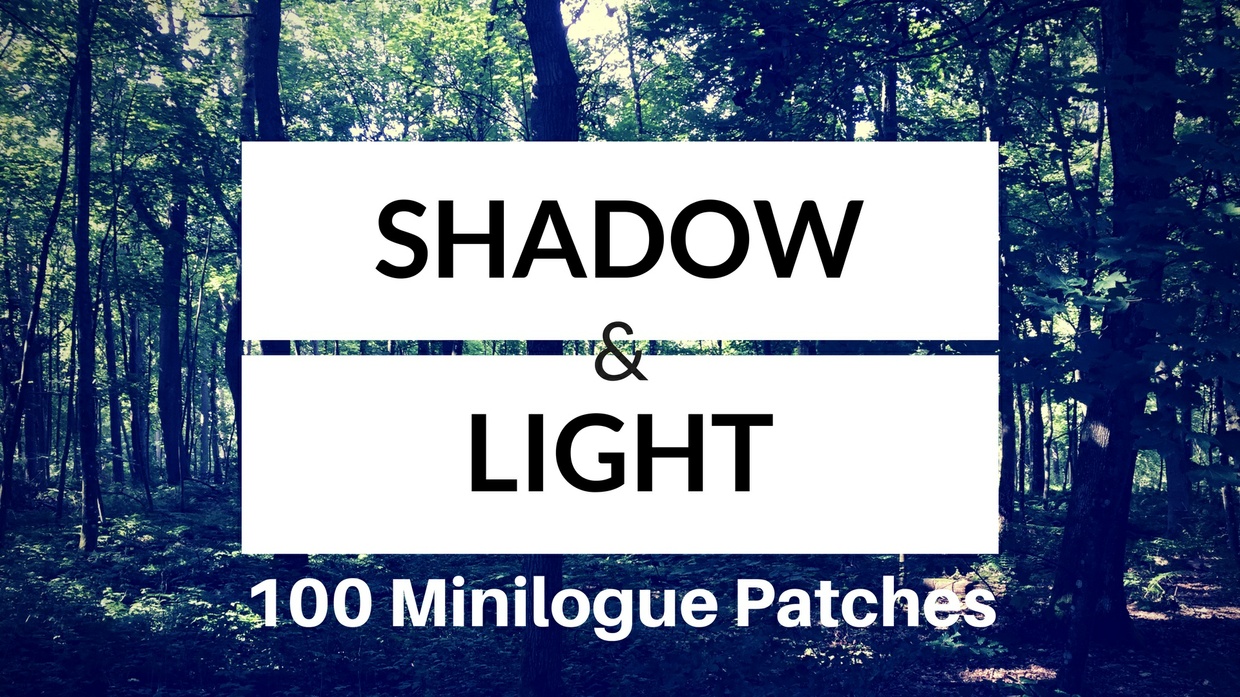 100 NEW Minilogue patches – Shadow & Light from Bobeats
SHADOW & LIGHT – 100 New Minilogue Patches from Bobeats 
This is Bobeats (
http://www.youtube.com/bobeatsmusic
) first Minilogue patch collection.
SOUNDCLOUD DEMO: 
https://soundcloud.com/bonurmi/100-new-minilogue-patches-shadow-light-bobeats-patch-collection
YOUTUBE VIDEO + SOUND DESIGN TIPS: 
https://www.youtube.com/watch?v=H7cRK0plaWg
YOUTUBE DEMO OF ALL SOUNDS: 
https://www.youtube.com/watch?v=1QKloVvxQG0
Style
: Melodic, synthwave, ambient, 80s,
Type of sounds:
Lead, Pad, Bass, Keys, Atmospheric, FX
The pack contains


1 Minilogue library file with 101 Minilogue patches.


101 Minilogue programs that you can load individually. The patches does not contain sequencer data. 


To install these files you need the Korg Minilogue
Librarian
:
http://www.korg.com/us/products/synthesizers/minilogue/spec_downloads.php
You can read more about the librarian here
: 
http://www.korg.com/us/products/synthesizers/minilogue/librarian_contents.php
Install step by step:


First you have to download the Korg Librarian. Install it on your computer.


Secondly you have to connect the Minilogue via USB to the computer. You may have to install drivers. See the download page above. 


Thirdly you launch the Korg Librarian. It should sync the Minilogue to the computer.


BACKUP: Next I would save a backup of what is on the Minilogue. Go to the file menu and choose the SAVE AS option. This should let you save a library file. Note that SAVE PROGRAM only saves ONE sound. 


FIRST WAY: simply drag and drop the library file into the librarian. This might overwrite patches. But don't worry no changes come into affect until you press WRITE ALL button. This sound pack uses slots 100-200. 


SECOND WAY: press the slot in the Librarian you which to use for one of my presets. Click on the FILE menu and choose LOAD PROGRAM. Select the program you want and load it. Unfortunately there seems to be no way to drag and drop multiple presets reliably.*


SAVE: When you feel like you got the patches where you want you press WRITE ALL. This overrites every single program on the Minilogue. 


BONUS ADVICE: If you want your sounds on other slots than 100-200 you can do this by simply open the editor, load the sound library, select all sounds, and drag them to say 0-100, or 50-150. Or even divide it 0-50, 100-150. Then you can use the SAVE ALL feature to create a new library file that you can use. 


Copyright
: This patch collection (library file and individual program files) are under the copyright of Bo Nurmi/Bobeats. When you download these sounds you obtain a license for using them. You may use them commercially or non-commercially. You may not restribute the patch collection or individual sounds. You do not have to give credit when using them in your own music, videos or other artistic endeavours.
Disclaimer
: Bo Nurmi/Bobeats can not be held responsible for any changes to the Minilogue firmware and librarian software which makes these program files unusable. They are usable with the 1.0.1.3 version of the Librarian and 1.23 Minilogue firmware version.
You'll get a 3.0MB .ZIP file.