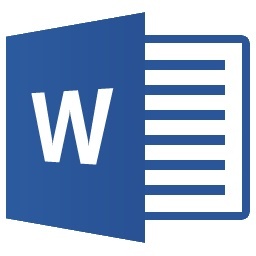 Discussion 10 - Improvement PDSA Project PowerPoint

Develop a PowerPoint Presentation (six to eight slides) of your improvement project / research paper as though you were "presenting your project to your fellow students." You should include: topic, brief overview, how you applied the PDSA improvement model, how you will sustain your efforts, what changes you will make in the future, and a brief summary of learning. However, the intent is to present it to others as you would in the classroom. The expectation is six to eight slides. If you do not have access to PowerPoint, please contact the instructor.

Document Preview:

LP7 Assignment: Improvement Project Research Paper Rough Draft Cover page as a committed, smart working and hardworking scholar, I have Confidence that I do my best and presented my perfect work. But as any other human being I have my strong points and my weak points. For instance, I like doing my activities to perfection and timely; I make sure I work very well on my assignments, duties and chores assigned to me by my lecturers, parents, friends, customers among others. Indeed, I keep time and do an outstanding job as directed by those I have mentioned. Besides this, am loving, honest, generous, welcoming, understanding, noble, and tolerant and someone with integrity! Sincerely, these values form my pillar within which am founded. Like any other human being, I have weak areas which I'm obligated to work on and improve. Most of my customers, parents, friends, and lecturers have found it hard to coup with me. For instance, they find it difficult to deal with me because they know I am an introverted. Most of time, I keep to myself my secrets and my problems and sometimes make no comment on any happening. They feel uncertain about exactly how I feel. Truly these are weaknesses that I need to work on and rehabilitate. My determination promises and self-confidence is to do my best to make sure that I'm working on all my problems and improving on them as soon as possible so that I can advance my knowledge my skills and improve my reputation in my career. Plan My intentions and great desire is to have great vast with the knowledge in information technology, improve on my intrapersonal skills an interpersonal skill to fit within my social context perfectly and meet with my peers needs and obligations an s well as be very reputable in my career. Above all I want to overcame procrastination, over keenness with other people's feelings and increase self-acceptance and self-awareness In accomplishing my targets, I'm going to make sure that I keep on working in groups..
You'll get a 251.4KB .PPTX file.