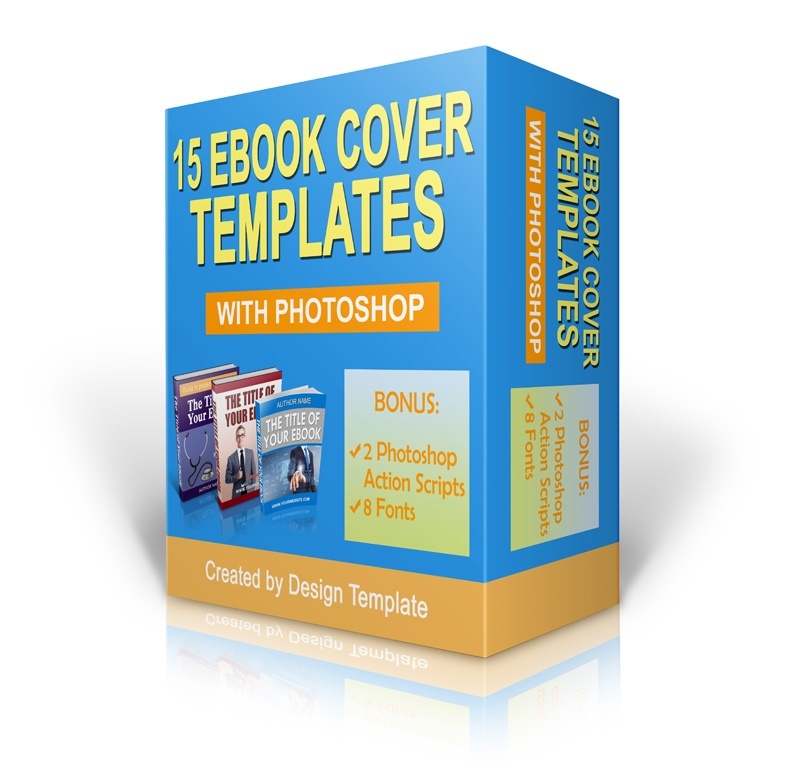 15 Ebook Cover Templates with Photoshop
This is a package of eBook cover template created with Photoshop. These templates will help you to make an eBook cover quickly, especially 3D cover. You can use it as many as you want and can be used many times. You just need to change the title, author name, color and picture, then save into image and convert it into 3D cover. Everything is easy.

There are 15 design templates with various styles and colors. All templates are colorful and have an attractive design. You can select a template that appropriate to the theme of your eBook, even though you do not have an idea. There is guidance for using the template in PDF format. I believe you can follow it easily.

You do not have to expert in Photoshop to use this template. Just read the guidance, you will go to make eBook cover easily.

One package contains:
- 15 templates in PSD format with various styles and colors
- 8 excellent fonts that can be installed on your computer
- 2 Photoshop action scripts that can be used to make coolest 3D eBook cover
- Guidebook in PDF format

Now creating 3D eBook cover is not difficult. This template will help you without any problems.
5C7A
$5
56b01e719d29c967676bc247
You'll get a 79.1MB .ZIP file.