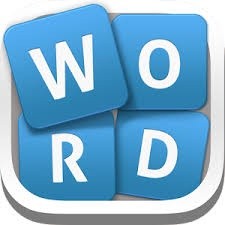 MGMT 520 Module 2, Assignment 2.6
Question:

OB in Action Case Study

Sergio Marchionne Undertakes Major Strategic and Culture Change at Chrysler Group72

A decline in sales isn't the only big problem facing Chrysler Group LLC. Another, according to Chief

Executive Sergio Marchionne, is the almost ingrained tendency to react to falling sales by slashing

prices.

In Detroit, "there's almost a fanatical, maniacal interest in (market) share," Mr. Marchionne told reporters

Monday on the opening day of the North American International Auto Show. But rarely, he added, has

heavy discounting in pursuit of high volumes helped auto makers generate profits in the long term....

For the past seven months, the 57yearold

Italianborn

Canadian has been working to shake up Chrysler

and move the company away from old ways that forced it into bankruptcy reorganization last year. He

has ousted several veteran executives, flattened its bureaucracy and, according to people who have

worked closely with Mr. Marchionne, injected an element of fear into its ranks.

One of the more frustrating problems for Mr. Marchionne has been the use of heavy rebates and other

incentives to maintain sales—an issue that has plagued General Motors Co. and Ford Motor Co. over the

years.

Last July, for example, when the U.S. government offered as much as $4,500 in "cash for clunkers"

rebates, Chrysler's sales chief at the time, Peter Fong, drew up a plan to offer an additional $4,500 from

Chrysler, two people familiar with the matter said....

But when Mr. Marchionne found out about it, he was furious, these people said. In an August meeting

with Mr. Fong and his sales team, the CEO excoriated them, saying doubling discounts amounted to

"giving away margin" at a time when Chrysler was scrambling for profits, one person familiar with the

details of the meeting said. "Sergio was ballistic," this person said....

Several weeks later, in September, Mr. Fong was summoned to the office of Nancy Rae, Chrysler's head

of human resources, and was told his services were no longer needed, these people said....

Mr. Marchionne took the helm at Chrysler in June, when the company exited bankruptcy protection and

formed an alliance with Italy's FIAT SpA, where he also serves as CEO and which owns about 20% of

Chrysler. In November, he laid out a turnaround

plan that calls for Chrysler to launch a series of small

cars designed by Fiat, and envisions Chrysler breaking even in 2010 and returning to profitability by

2011.

Besides working out ways for the two companies to work together, Mr. Marchionne has tried to shake up

Chrysler's plodding corporate culture....

To select his new management team, Mr. Marchionne held dozens of 15minute

interviews with Chrysler

executives over several days to evaluate which ones to keep and which to push out, according to people

who participated in the process.

When the process was over, Mr. Marchionne had 23 people reporting to him. Some were junior

executives who had been moved up a level or two in the organization....

Many in the industry believe Mr. Machionne has no option but to shock Chrysler out of its old ways.

"The culture in Detroit is so insular, and he's going to have to throw some china against the wall," said

Michael J. Jackson, chairman and CEO of AutoNation Inc., a large dealership chain....

Mr. Marchionne took an office on the fourth floor of the technology center at Chrysler's headquarters in

Auburn Hills, Mich., among Chrysler's engineers, instead of an office in its adjoining executive tower.

His management team began meeting weekly in a nearby conference room equipped with video gear so

that Fiat executives in Italy could take part.

In these meetings, Mr. Marchionne often spelled out what he saw as Chrysler's many deficiencies:

margins and vehicle quality needed to improve and better control over pricing was imperative, according

to one person who has been in the sessions. Details of the discussions weren't to leave the room. Security

officers even called senior executives over the summer to make sure no one was talking to reporters

about the company's plans.

Mr. Marchionne, a notorious workaholic, carries five BlackBerrys and works seven days a week. He

spends about one full week a month in Michigan and flies back for weekend meetings when he isn't in

town.

Q

Please read carefully the OB in Action Case Study at the end of Chapter 3: Sergio Marchionne Undertakes Major Strategic and Culture Change at Chrysler Group.


Using your readings from this module, and at least two additional resources, evaluate Chrysler's organizational culture by considering the following questions:

What are the observable artifacts, espoused values, and basic assumptions associated with Chrysler's culture?
How is Mr. Marchionne trying to improve thePEfit of his direct reports?
Use the competing values framework to diagnose Chrysler's culture. To what extent does it possess characteristics associated with clan, adhocracy, market, and hierarchy cultures?
Look up Chrysler's mission or vision statement on the company's website. To what extent is the culture type consistent with the accomplishment of their mission or vision?
Which of the mechanisms for changing organizational culture did Mr. Marchionne use at Chrysler?
You'll get 1 file (28.8KB)
More products from jarviscollege