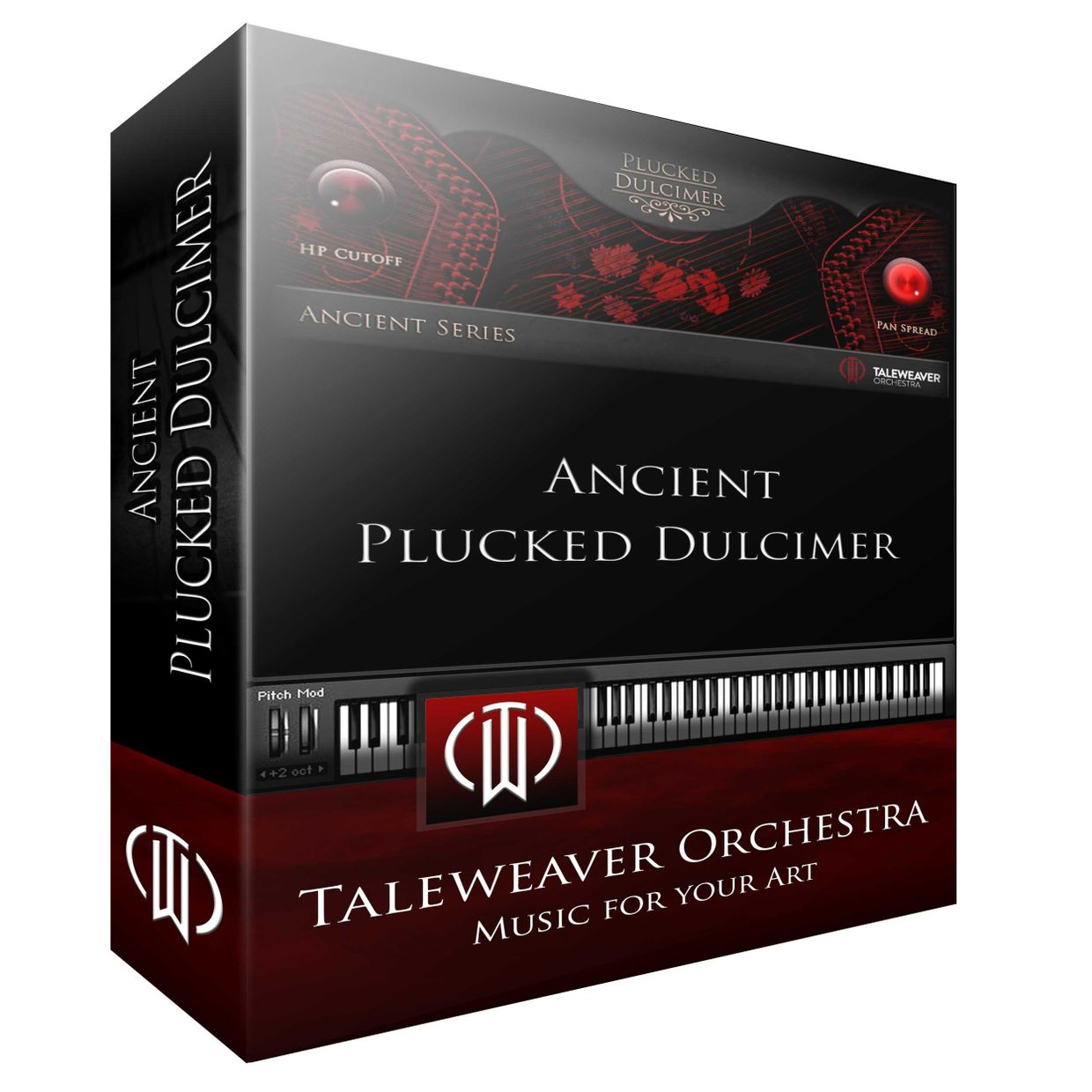 Ancient Plucked Dulcimer
The Taleweaver "Ancient Plucked Dulcimer" is a sampled Download-Instrument for Native Instruments' Kontakt. The Instrument the samples are taken from is about thirty years old and so it sounds slightly out of tune here and there. The silvery overtones in the middle and high register add the special edge to this unique sounding instrument. So it's perfect for magical or even horrifying music-experiences.

The Kontakt-Instrument has a range of four Octaves. Since the original Dulcimer has a range of only two octaves, the highest and lowest octaves are pitched. So playing the main parts and melodies in the middle two octaves is recommended. All samples are in wav-format, 44100kHz / 16bit and devided into three Round Robin Layers.

!Full Version of Kontakt required!

The product costs 9.99 €. The 1 € additional is for the paypal transaction fee.
You'll get a 27.2MB .ZIP file.
I want to get 5% off
You will receive a 5% discount if you share this product on social media. The discount will be automatically applied to your purchase.
Tweet
Looks like you are using AdBlock. And it's blocking the social sharing functionality on this page. To receive the discount, please disable AdBlock on Sellfy.
I'd rather pay the full price
Buy Now
Purchase the product without sharing it on social media. Your download will begin immediately after payment.