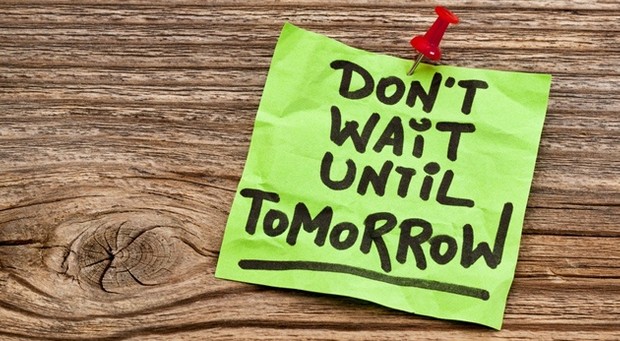 WARNING★DESTROY PROCRASTINATION★Stop wasting time!
You can Get $4 Discount if you pay with Bitcoins.
Please send an email to
[email protected]
for more information!
Click on the link below if you have any problem to puchase unrelated to your credit or debit card.
https://sowl.co/dbja9
Greetings Ladies and Gentlemen!
This track is one of the most important tracks we are launching towards helping you to improve the quality of your career and life itself. We apologize for not launching it before.
Have you been planning to start running but you always tell yourself that you will do it 'TOMORROW' and kept saying that and you have barely worn those pair of new sport shoes which you purchased with a lot of excitement?
Do you have the habit of pushing the important assignments and then star rushing when the deadline approaches which causes a lot of stress and anxiety?
Do you keep planning to hit the gym but you keep making excuses for not yet starting?
If you have been like that in any thing in your life, don't worry. We have made the ultimate program to help you get things done and improve your productivity by many folds. Stopping procrastinating can be difficult as your habits have built up over many years, they are familiar to you, and hard to break. However you do not need to live your whole life like this - you can stop procrastinating - you can change NOW! The root of the problem is in your mind - you habits and behaviour patterns are vastly different from those of someone who never procrastinates. This subliminal mp3 album works by targeting these negative aspects of your mind to replace them with the proactive mindset of someone who always gets things done, and NEVER procrastinates.
Instructions: Listen to this program for at least 2 hours a day or up to 12 hours. Listening to this track for 8 hours for one month will bring the optimum results. You can work, play, exercise while listening to this track.
WARNING:
Do not download this program illegally,or pirate it in anyway. This track contains very strong anti piracy affirmations.
You can listen to this program by making multiple copies as longs its your intention to use it for only yourself.
We reserve our rights to keep the affirmations we used for this program as a trade secret.
You'll get 1 file (82.5MB)
More products from MindPro Lab