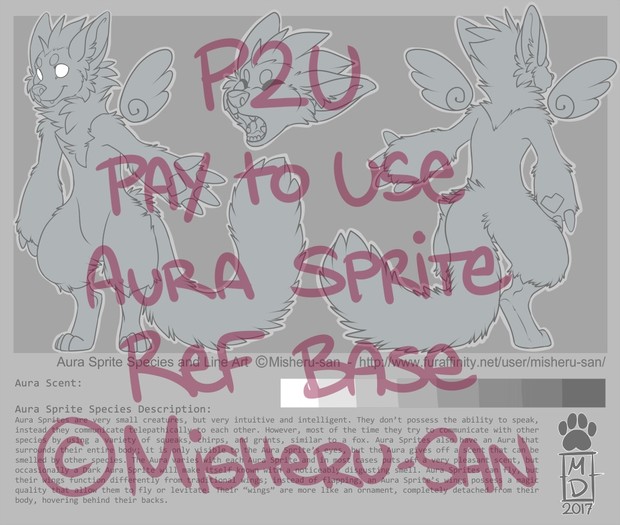 Aura Sprite Ref Base
Upon buying, you will receive a full reference sheet of an Aura Sprite character with a front and back view and a headshot. Aura Sprites are an open species created by me, Michelle Dill a.k.a. Misheru-san

Requirements:
- A program that can open a .psd file format 
- Good understanding of layers
- Some Artistic Skill

Rules of use:
- Do Not redistribute or share this file with anyone else, even if they have claimed to have bought it.
- Do not remove or change the Credit text  
- Please do not edit the line art or species description. Aura Sprites have a specific look.
- Feel free to change any of the colors.
- You may use this for adoptables and commissions.
- Always credit me, Misheru-san, as the artist for the line art and creator of the species.

In General, please be cool, respect me as the artist and don't abuse any of my bases.
You'll get 1 file (14.7MB)
More products from Misheru-san