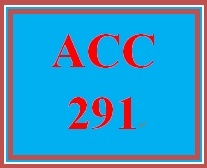 When the allowance method is used to account for uncollectible accounts, Bad Debts Expense is
Entire Course Link
https://zh.scribd.com/document/340327850/Uop-Tutorial
Your answer is correct.  
When the allowance method is used to account for uncollectible accounts, Bad Debts Expense is debited when 
a sale is made. 
an account becomes bad and is written off. 
management estimates the amount of uncollectibles. 
a customer's account becomes past due. 
You'll get a 80.0KB .DOC file.
More products from UopTutorials