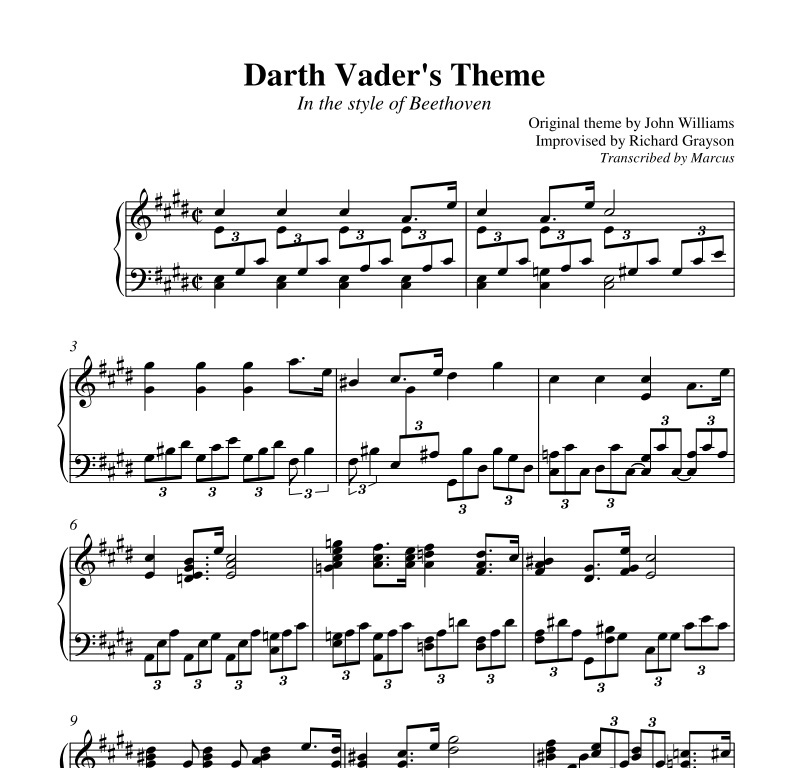 Richard Grayson - Darth Vader's Theme in the style of Beethoven (Piano sheet music)
Composer : John Williams / Richard Grayson
Name : Darth Vader's Theme in the style of Beethoven
Genre : Classical / Movie / Improvisation
Sheet music transcribed by Marcus
Here you can download the piano sheet music (a total of 8 pages) of this song, as improvised live by Richard Grayson (RIP). An amazing improvisation !
Watch this video :
https://www.youtube.com/watch?v=IshINI7uGpE
With the purchase of the sheet music, you support the continuation of my work as transcriber.
You'll get a 109.8KB .PDF file.
More products from Marcus Piano Sheet Music Transcriptions