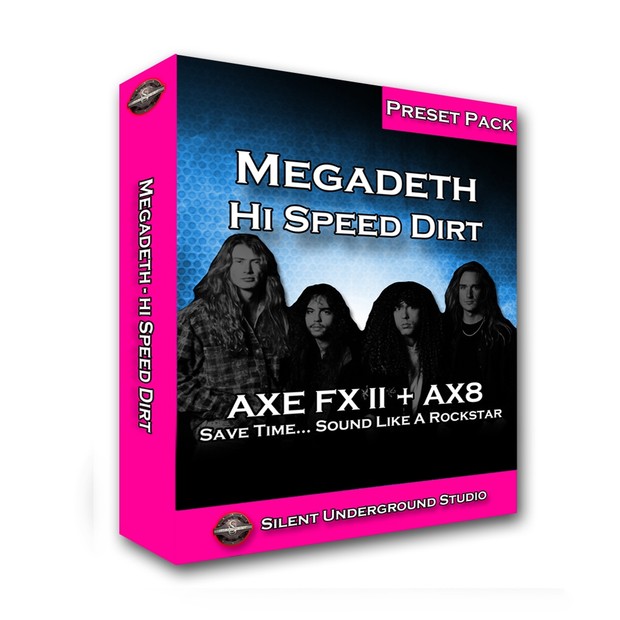 Megadeth - Hi Speed Dirt (FAS)
Megadeth - Psycohtron - Preset Pack
3 Tone Matched Presets for the AXE FX II and AX8

Band - Megadeth
Song - Hi Speed Dirt
Album - Countdown To Extinction
Setup - Direct Recording / Straight to PA / FRFR
Firmware - Q3.03
Models - AXE FX II, AXE FX II XL, AXE FX II XL+ and AX8

What You Get:

Presets:
Clean
Rhythm
Solo

Cabinets:
Clean
Rhythm left
Rhythm Right
Solo


Disclaimer: Please first know HOW to use your hardware / software BEFORE purchasing our products. They are made to work in any standard AXE FX II and AX8 setup without the need for additional external processing. No refunds are given on digital products.
You'll get 1 file (1.3MB)
More products from Silent Underground Studio