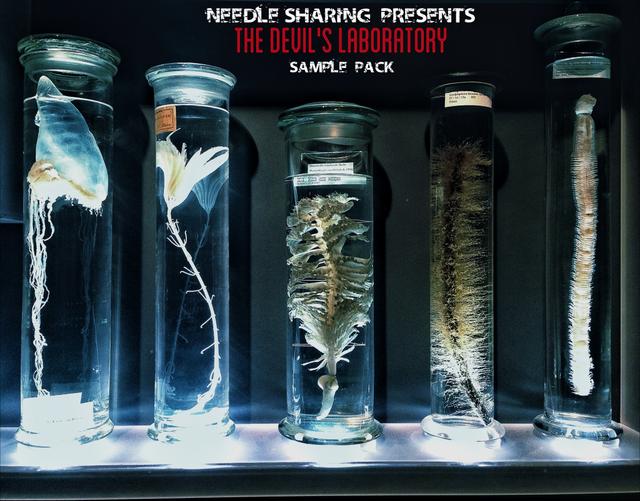 Needle Sharing - The Devil's Laboratory Sample Pack
This pack contains a selection of sounds and samples created by Needle Sharing. Feel free to use them as you want!
We will provide an add on pack to everyone who submits a tune to us made using this pack!
Listen to some preview snippets at Soundcloud:
www.soundcloud.com/needle-sharing-official
More from this seller
This is an exclusive digital release of a pro-shot recording of NEEDLE SHARING's gig at the INFEST 2003 Bradford UK.
The video was shot, edited and directed by Tony Young.

Format: mp4/h264/SD/720x568/25fps/duration approx. 52 min.

Preview clip: http://www.youtube.com/watch?v=G6_J-MzweYE
20% OFF
I want to get 20% off
You will receive a 20% discount if you share this product on social media. The discount will be automatically applied to your purchase.
Tweet
Looks like you are using AdBlock. And it's blocking the social sharing functionality on this page. To receive the discount, please disable AdBlock on Sellfy.
I'd rather pay the full price
Buy Now
Purchase the product without sharing it on social media. Your download will begin immediately after payment.