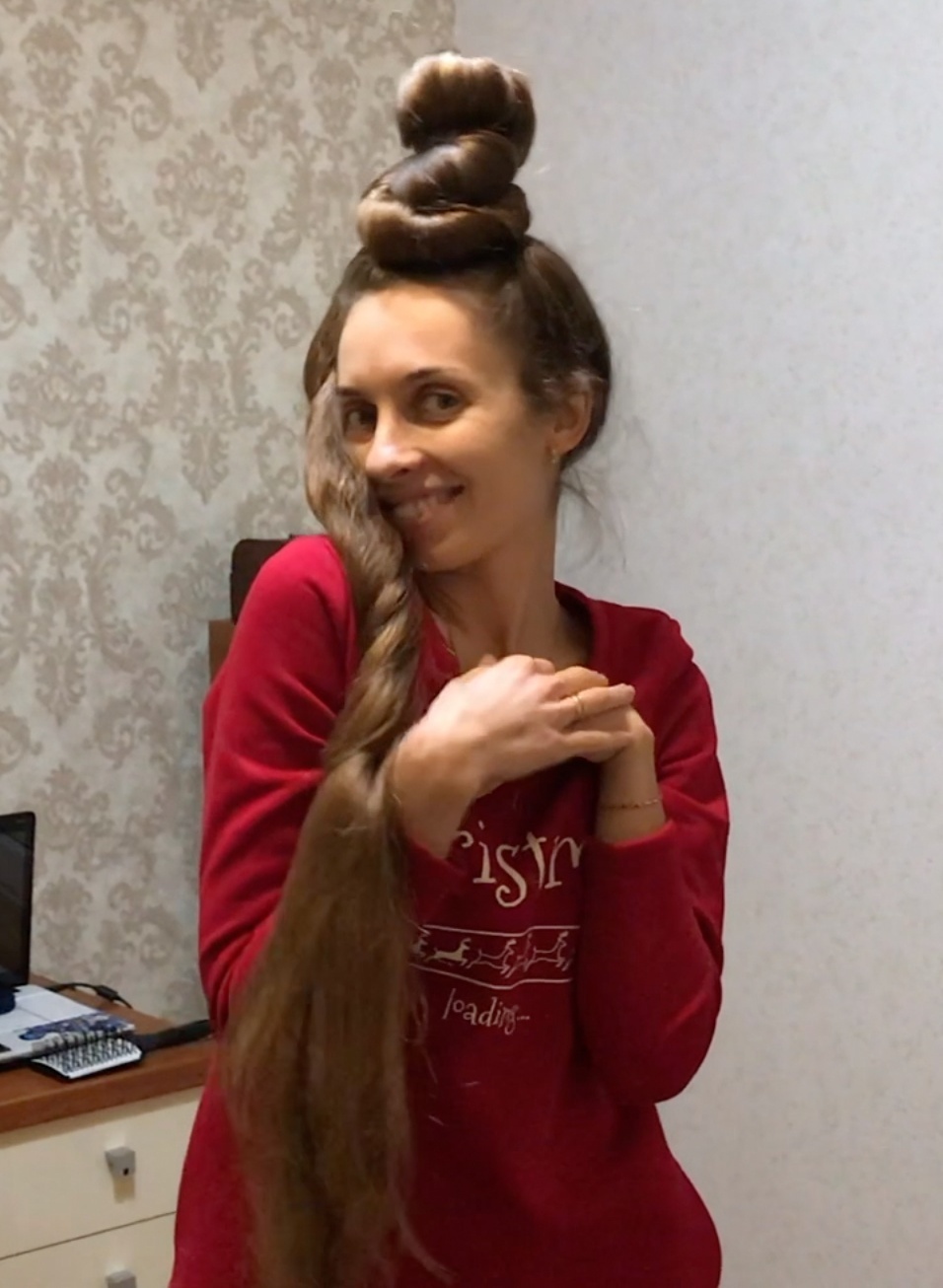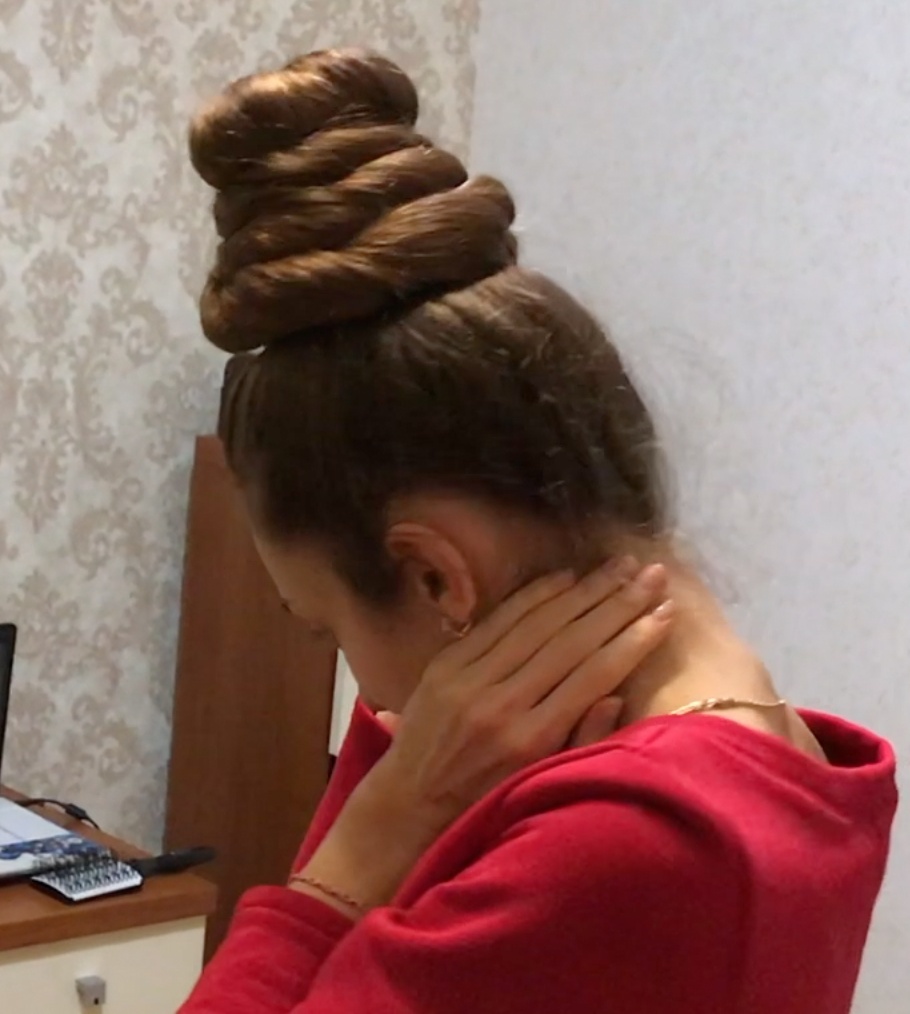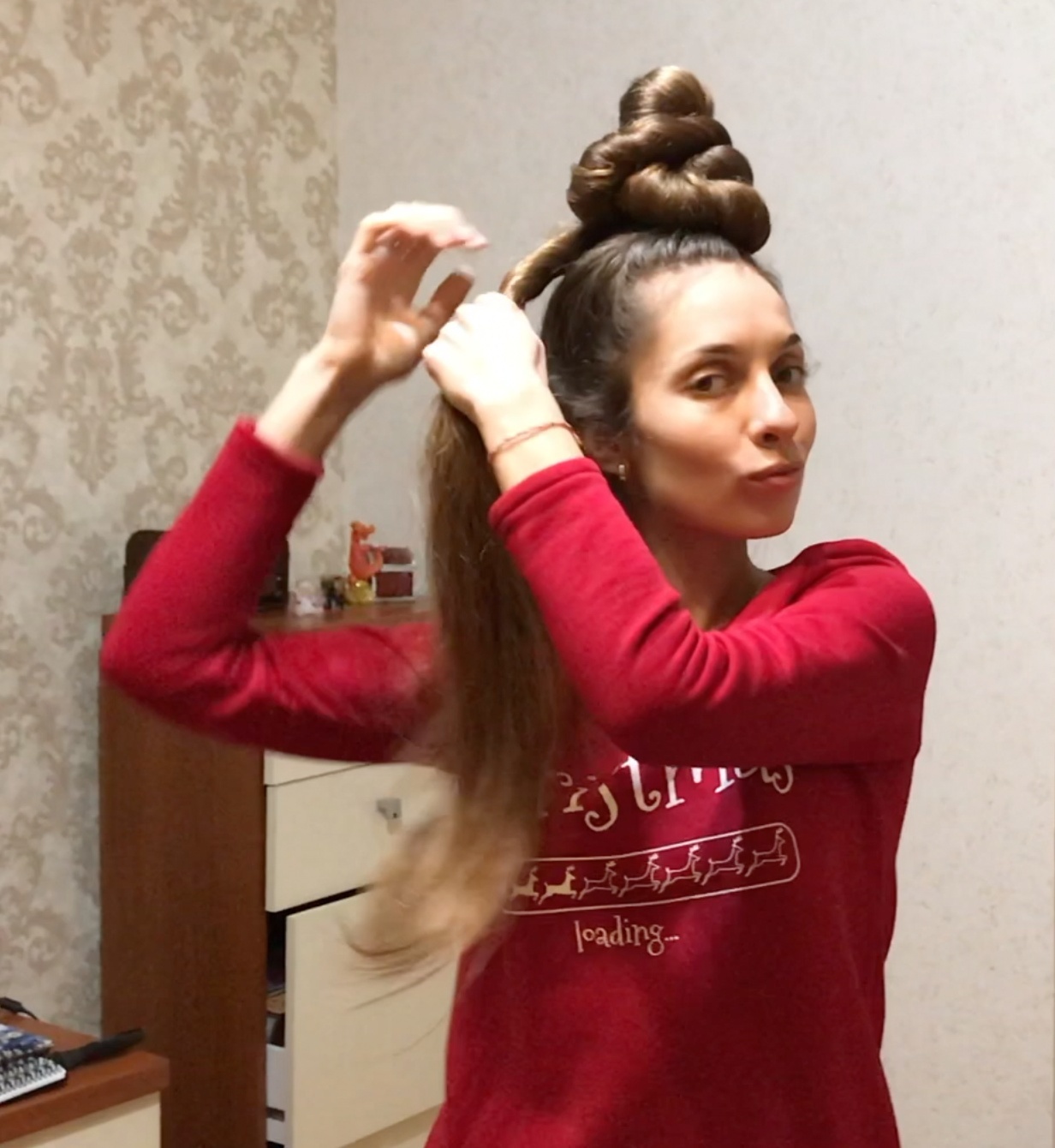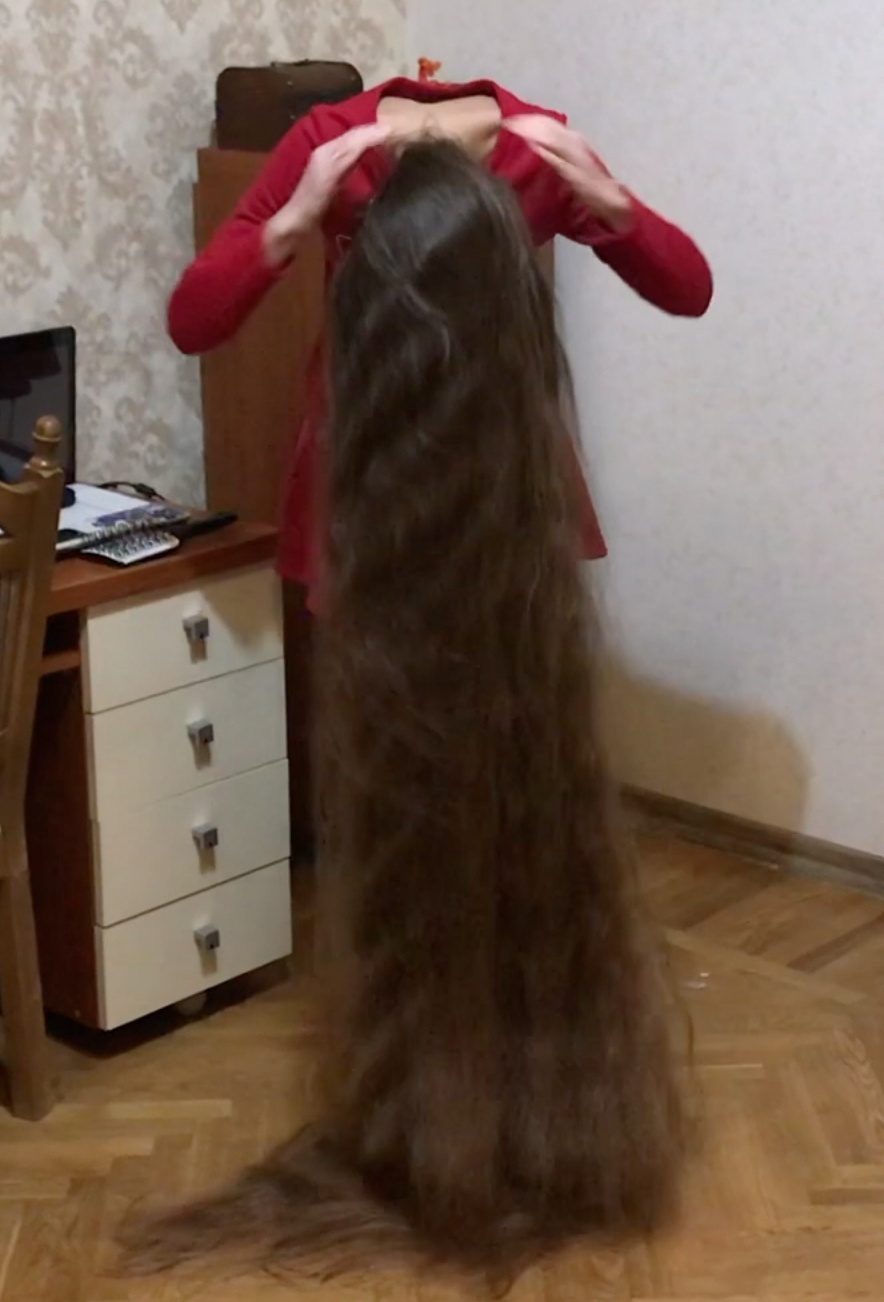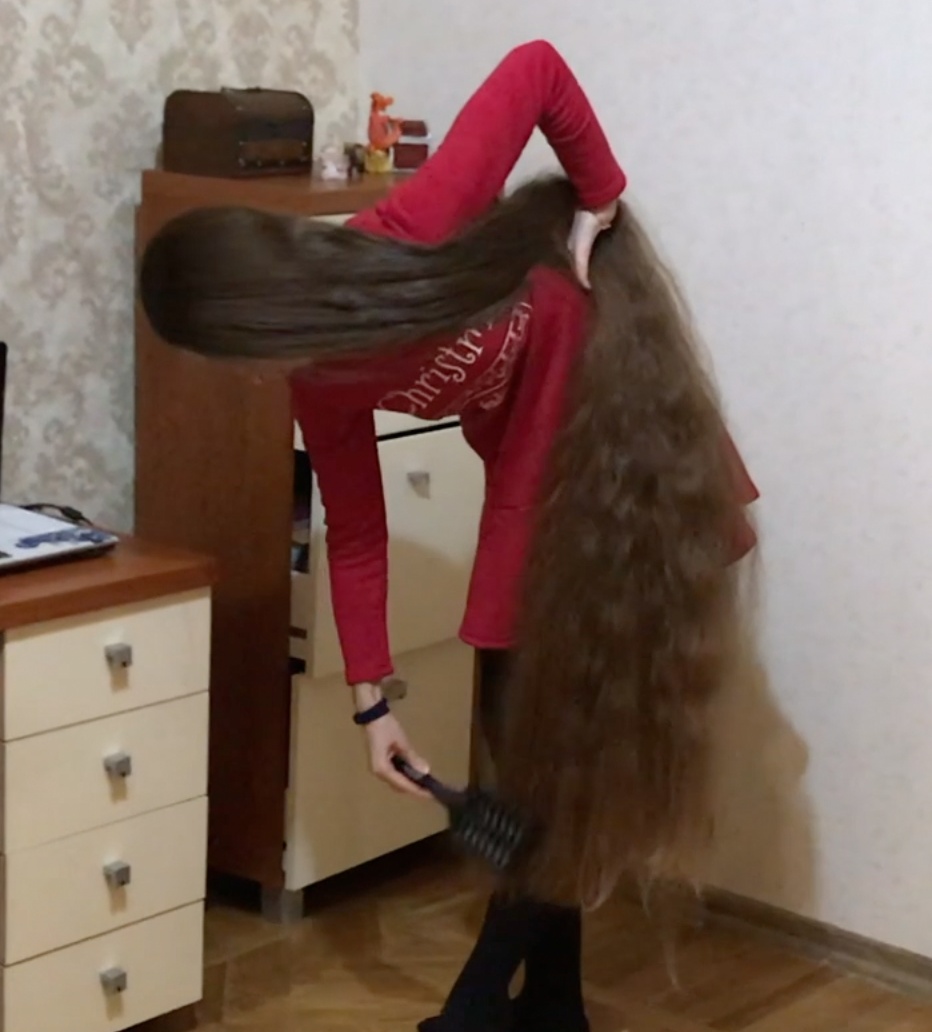 VIDEO - Top buns
Preview: 
https://www.youtube.com/watch?v=glrFTt2MOcY
Floor length super thick and heavy hair which makes a massive, massive mane.
Putting all this hair up in a bun creates a BIG bun, which looks amazing!
When a lady has hair like this, she can never hide the length. Wearing a bun like that in public will make people turn their heads until their neck gets sore.
Her bun is almost bigger than her head, and it is very, very compact!
She makes different buns, uncluding the wonderful, classic cinnamon bun where the hair is twisted before twisting it around itself again, creating a massive, compact bun that protects the hair as well as being very beautiful.
Alena´s mane is almost bigger than her. It can completely cover her, and it also does that in this video.
Her hair is so long that if she just tilts her head a little bit, it easily makes a big pool of silky locks on the floor, just waiting to be played with.
If you love very long hair, and buns/bundrops this video is without a doubt a must have!
They way she makes her buns is very elegantly, and she drops them like a long hair goddess, which she is.
The most viewed model, which is many peoples favorite model, Alena does a fantastic job again in this video, so do not miss this one!
In this video, you will see long hair play and display, long hair brushing, buns and bundrops, running her fingers through her hair, hair pooling on the floor and much more!
This video is over 11 minutes in length.
If you buy this video within the first 24 hours, you will get a discount of 20%!
Discount code: discount
You'll get a 1.6GB .MP4 file.
More products from RealRapunzels