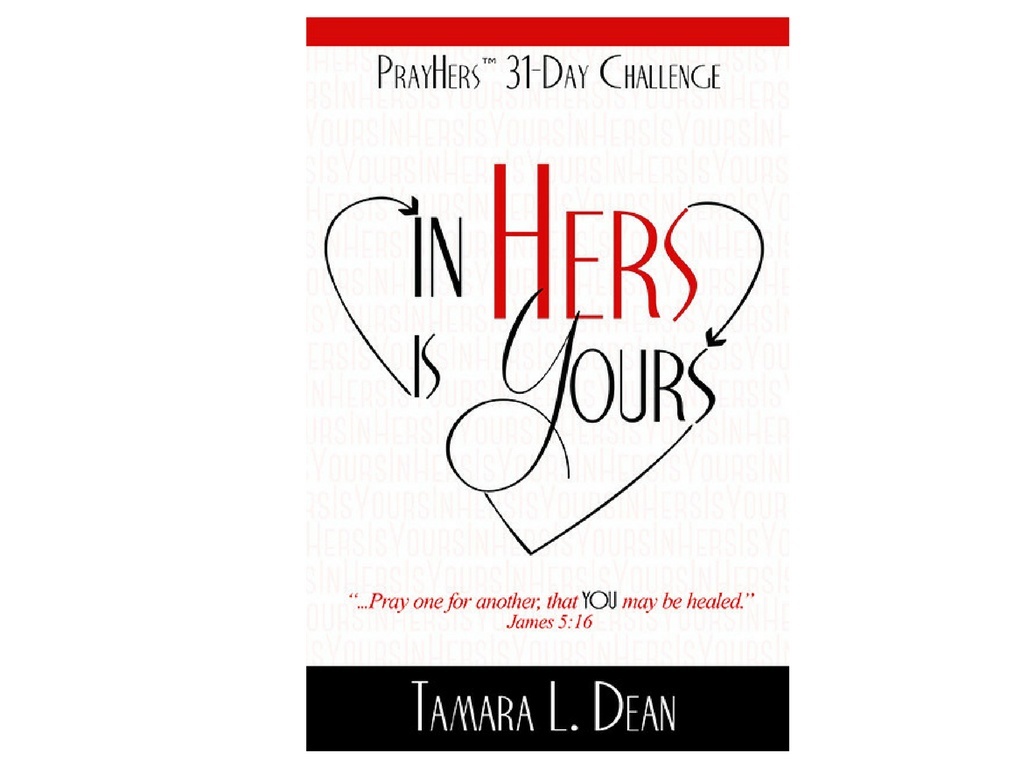 In HERS is YOURS The PrayHers 31 Day Challenge
What are you willing to give in order to receive?

How about 31 days?  Imagine if everything you want in your life – peace, prosperity, health, a great career, and a happy family – was tucked away inside of a tiny seed, and the only way you could have what's inside of that seed was through praying for and helping another sister.  Would you pray?  Would you help?

Well, you are a seed and tucked away inside of you is everything that pertains to the life you desire. How do you unleash those desires? You sow into the lives of others. You sow by celebrating HER, supporting HER, loving and praying for HER. Because, ' whatsoever a [wo]man soweth that shall [s]he also reap' (Galatians 6:7). 
  
The PrayHers 31- Day Challenge is an endeavor to Never Leave a Sister Behind.  It's an opportunity to pray each other out of average and into excellence.  You will pray women through singleness, divorce, barrenness, betrayal, insecurity, family matters, and much more.  

This is a love challenge!  You can take it alone or with a group of friends or family. Do not hold on to the power that's on the inside of you.  Take the PrayHers 31 Day Challenge today and watch your life and HER life change forever. 
You'll get a 283.1KB .PDF file.