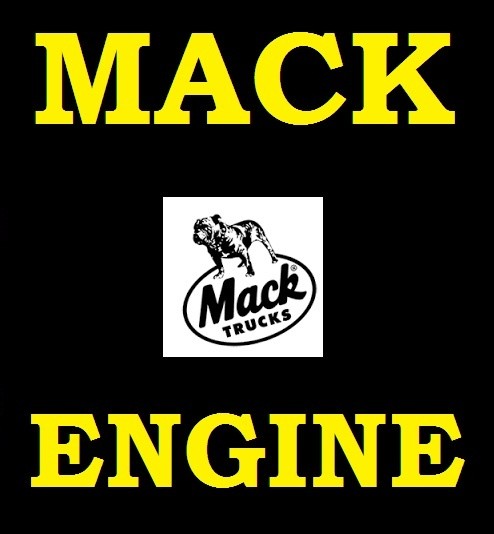 ►► MACK DIESEL ENGINE ► E7 ◄ SERVICE WORKSHOP REPAIR SHOP OVERHAUL MANUAL PDF
Mack Trucks E7 Diesel Engine Service Manual,

All specifications and torque values are given in
English and metric measurements. Torque
values are also included in the text, eliminating
the need to refer to the Fits and Limits chart each
time a specified torque value is required. The
Special Tools list has been revised to include new
special tools. Warnings, cautions, notes and
service hints help the technician service the
engine safely and efficiently.
The ENGINE DISASSEMBLY section shows how
to remove components in an order that requires
the least amount of handling. It includes brief
component descriptions and information needed
to properly service that component.
The BENCH PROCEDURES section guides the
technician in disassembly, cleaning, inspection
and assembly of each component. It also helps in
determining if the part is serviceable or should be
replaced. This section alerts the user to
component upgrades and helps the technician to
decide whether to use the latest available parts or
reinstall existing parts. Precise descriptions aid in
component identification.
The ENGINE ASSEMBLY section includes stepby-
step procedures for reassembling the engine.
This helps to ensure proper installation and
longer service life.
The SETUP AND ADJUSTMENTS section has
the latest setup information, complete with charts
showing necessary data for adjusting all E7
engine models. Engines perform best and
conserve fuel most efficiently when adjusted
properly.
Two additional sections are included as guides
for removing and reinstalling the engine. Both
sections are generic in nature. E7 engine
installation procedures vary from one vehicle
style to another. These procedures are intended
as a checklist to remind the technician of all
necessary tasks.
While troubleshooting procedures are similar for
most diesel engines, this manual includes only
those that pertain to the E7 engine. The
TROUBLESHOOTING section contains
questions to help the technician consider all
possible problem sources.
This service manual has been revised to include
all applicable active service bulletins and service
letters since publication of the earlier E7 Service
Manual (October 1992).
You'll get 1 file (30.0MB)
More products from Guides And Manuals - PDF DOWNLOAD WORKSHOP SERVICE REPAIR PARTS