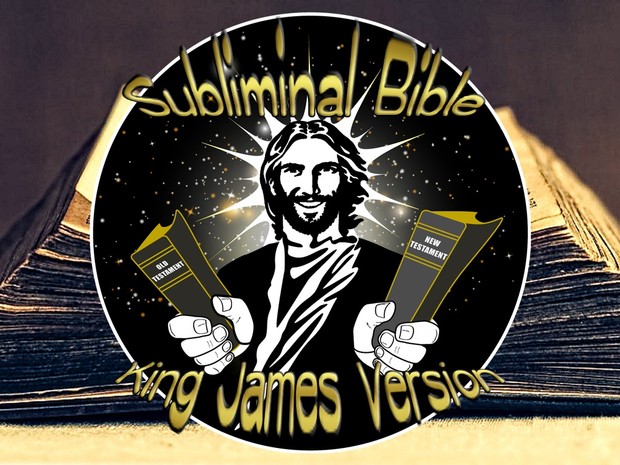 Subliminal Bible Pro (King James Version)
Watch how it works here:
http://media6000.dropshots.com/photos/1360121/20170313/053337.mp4
Alternative download link: 
https://gumroad.com/l/NnGBK
For religious Christians who value The Holy Bible and whose guide in life are the holy teachings contained in this book, I prepared a subliminal software that effortlessly imprints into memory any chapter we choose to deepen from the Old
or New Testament, in any language. This is a revolutionary software unrivaled in the market, which aims to help anyone who wants to know in detail The Holy Bible, to acquire the knowledge needed to evolve to another level of
consciousness, without losing months of reading this book, hard to understand for most of us.
The software is easy to use, installs quickly on any version of Windows and runs in the background, allowing the person to use any software in parallel, listen to music, surf the Internet or work on their projects online. We can choose
from a various palette of colors for text, we can choose a lower or higher amount of text transparency that overlaps with the working area of the computer, we can choose multiple languages or more types of fonts for the displayed text. We
can also set the speed with which successive verses displays, turning them into subliminal or supraliminal messages.
The advantages of using this software allows the reading and understanding of The Holy Bible's content in no time. The result is imprinted on the subconscious level and the religious teachings will determine each user to act in a certain
way. Many of our actions will be rescheduled to subconsciously reprogram our mind with the wisdom of Bible's characters, without any effort on our part.
NOTE: This software was created by my team mate, Richard Binder. It has nothing to do with me being a non-religious type and it has nothing to do with spiritual evolution, in my opinion. But it's perfect for those who matches just the opposite, and it's an old request, too, meaning that I respect and accept my fans, whoever they are and wherever they live.
WARNING: By purchasing content from here you agree not to leak/re-sell the content.
You'll get 1 file (65.0MB)
More products from 4wingStudios