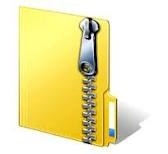 Characters, and average hours per character.
Characters, and average hours per character.
Menus:
The File menu will contain items for Print Summary, Print Yacht Types, and Exit. Place a separator before Exit. The Edit menu should have items for Clear for Next Charter, Add Yacht Type, Remove Yacht Type, and Display Count of Yacht Types. Include a separator after Clear item. The Help menu will contain an About item that displays an About form.
The Form:
The form should contain text boxes for responsible party, hours chartered, and the calculated price of charter.
A drop-down combo box will contain the type of yacht: Ranger, Wavelength, Catalina, Coronado, Hobie, C & C, Hans Christian, and Excalibur. Any items that are added to the text box during processing must be added to the list.
A drop-down list will contain the sizes: 22, 24, 30, 32, 36, 38, 45. (No new sizes can be entered at run time.)
An OK button will calculate and display the price and add to the totals. The calculations will require price per hour. Use the following chart:
Size Hourly Rate
22 95.00
24 137.00
30 160.00
32 192.00
36 250.00
38 400.00
45 550.00
You'll get a 234.7KB .ZIP file.
More products from Number1Tutor