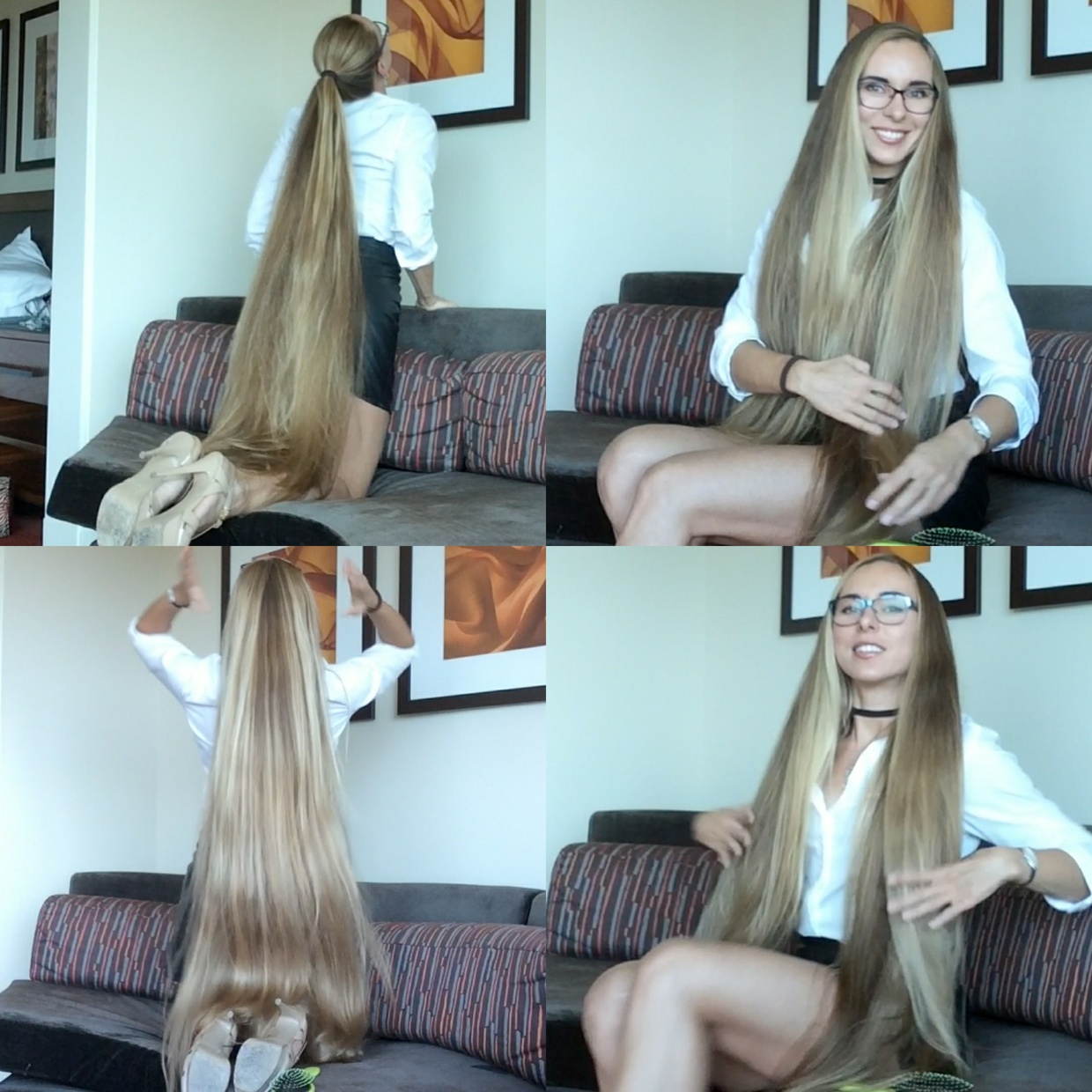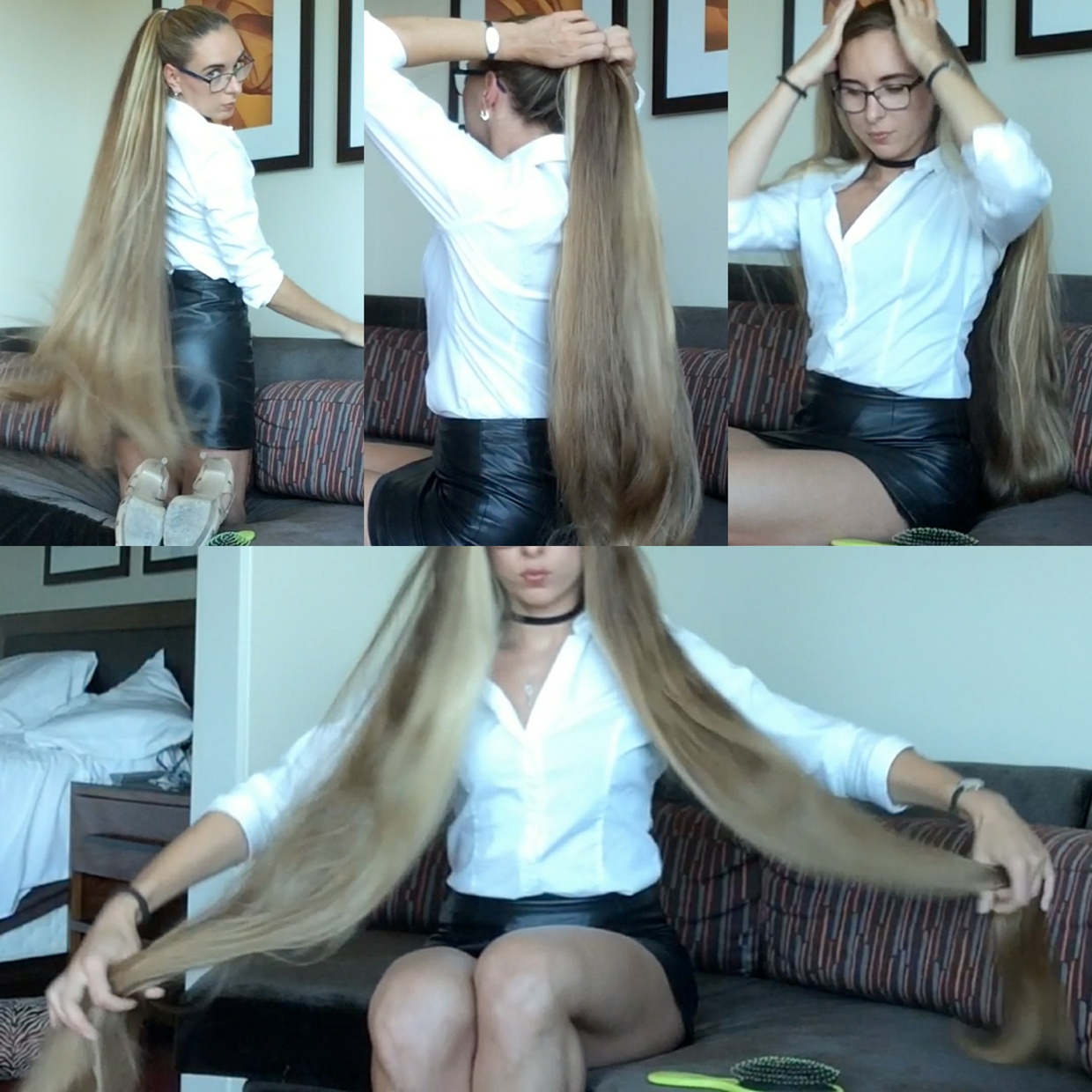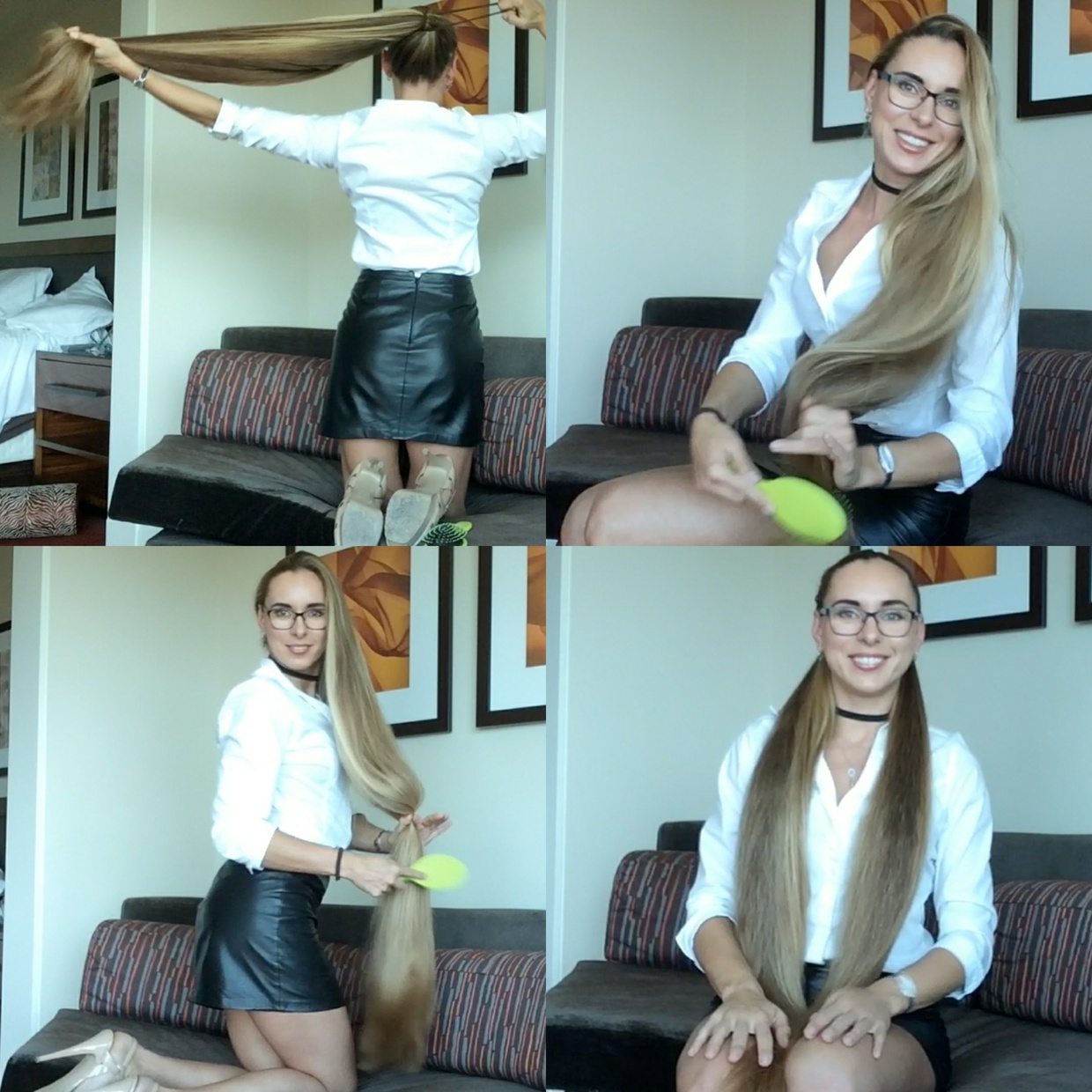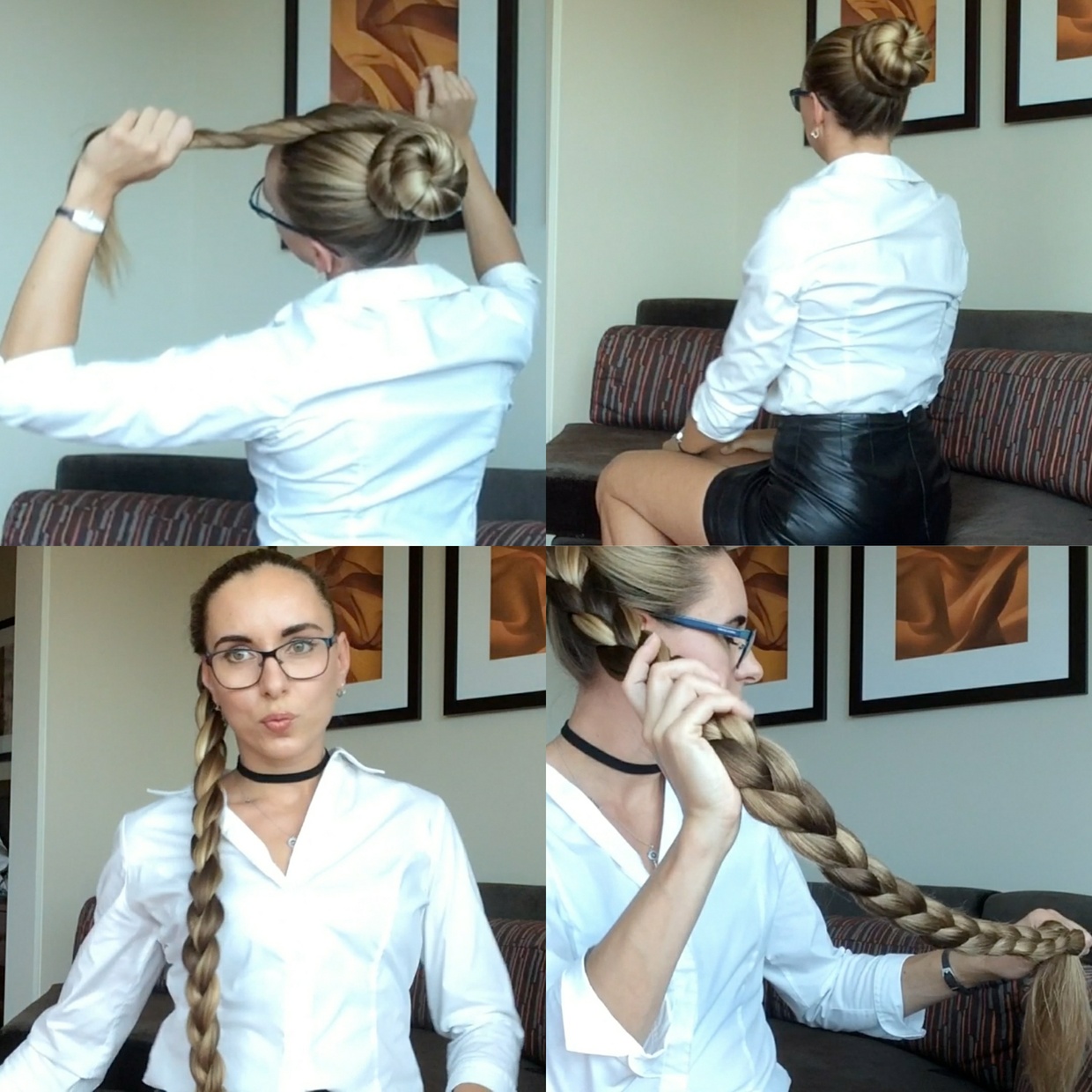 VIDEO - The business-Rapunzel
Preview: 
https://www.youtube.com/watch?v=LZJyF-WfnqQ
Kateryna is a very, very beautiful woman, which exercises often for a fit, perfect body, for perfect health, she has a natural beautiful face, beautiful eyes and of course; unbeatable hair!
She has knee length blonde, thick hair in perfect condition, and Katerya has a lot of knowledge about very long hair.
In addition to all this, she also has a lot of knowledge when it comes to modelling and making long hair videos, and what people like to see.
This is all something you can easily see in this fantastic video.
Kateryna is a business woman in real life, so this outfit shows how she often looks when working, and it´s a beautiful sight!
She also wears some glassis in this video which fits her perfectly, and it even makes it even better!
We have made a lot of videos with our dear model Kateryna, and that´s why she has become one of our premium models.
She LOVES being a RealRapunzels model, and we LOVE to have her as our model as well, we are so proud of her!
She is a great, super kind person with a lot of values.
This is a video with a lot of different hairstyles and play in one video, so this video holds a lot of both quantity and quality, so in other words; a lot of value!
This is a video every long hair lover, fan, salon, or literally any person should have!
She starts by sitting down, throwing her golden locks behind her and to her sides so she can brush it and part it. She brushes it both while sitting down, and while sitting on her knees. Since she has knee length hair, she has to sit on her knees so you can see all her hair. If she only sits down, her hair will be making a pool of hair, which she of course also does because it looks amazing!
Then you get to see her play with her hair, make a ponytail and more (backview).
She starts twisting her hair, making a simple and thick "rope-twirl" braid, then she makes a tight, normal, thick, super long braid and does some amazing braid play before releasing half of the braid.
This video includes long hair play and display while sitting and sitting no the knees, bun and bundrop, long hair parting, braids and undoing of the braids, long braid play, ponytail and much more!
This video is over 10 minutes in length.
If you buy this video within the first 24 hours, you will get a discount of 20%!
Discount code: discount
You'll get a 889.5MB .MP4 file.