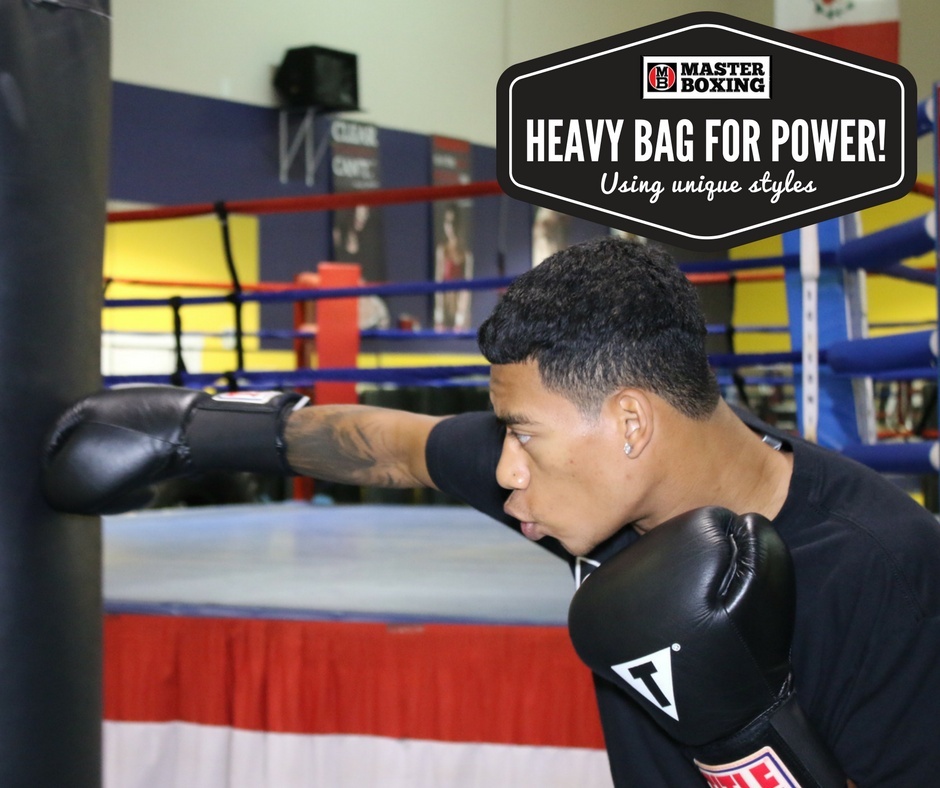 Heavy Bag Regimen For POWER!
Not a day goes by that someone does not ask us "Coach, how do I increase my power?".  
Thanks to social media, a lot of you have seen the Heavy Bag work that Team Master Boxing uses as a regular part of their curriculum & regimen.  Well, Coach Bradley wanted to make it available to all.  So now, if you are not a natural born "power puncher", you have exactly what you need to find it.

Staying true to form, Coach Bradley takes Heavy Bag training to the next level.  Using drills such as the "De La Hoya's", the "Ray Robinson's",  the "Football Power Drill", the "Manny Pacquiao's" & the "Mayweather's", this 12 Round Heavy Bag regimen has an additional layer of learning & retention by cleverly using associations. 

This training essential is delivered in a PDF format for easy printing and / or viewing on your favorite mobile device.  It also includes a video to make sure you know how to execute each of the drills.

At the end of the day, you are one Heavy Bag regimen away from having the Power you have been hoping for. 
You'll get a 2.3GB .MP4 file.