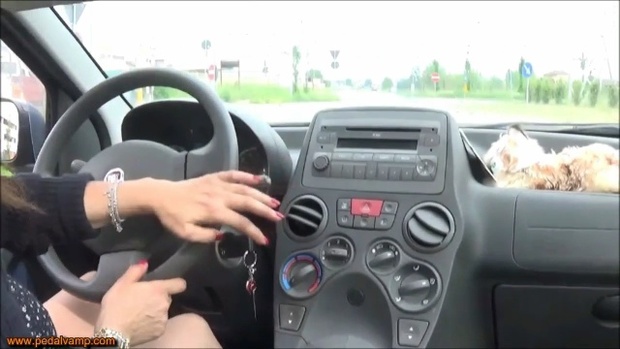 062 Vicky 2 ways reverse drive
Jack (a dear friend of PedalVamp) asked Vicky to make a a new reverse drive, but this time ... there's a challenge !! Beside the "usual" drive looking back over the shoulder, he also asked Vicky to drive reverse by using only the lateral side mirrors !
Vicky get so excited by this challenge, and made her very best to make a super clip ... as usual !!
Full clip is available for sale on
www.pedalvamp.com
Price : € 13,00
laytime: 16:54 Min Size 616 MB Frame : 1280x720
Filetype : mp4
Release date : May 5, 2015
You'll get 1 file (616.4MB)