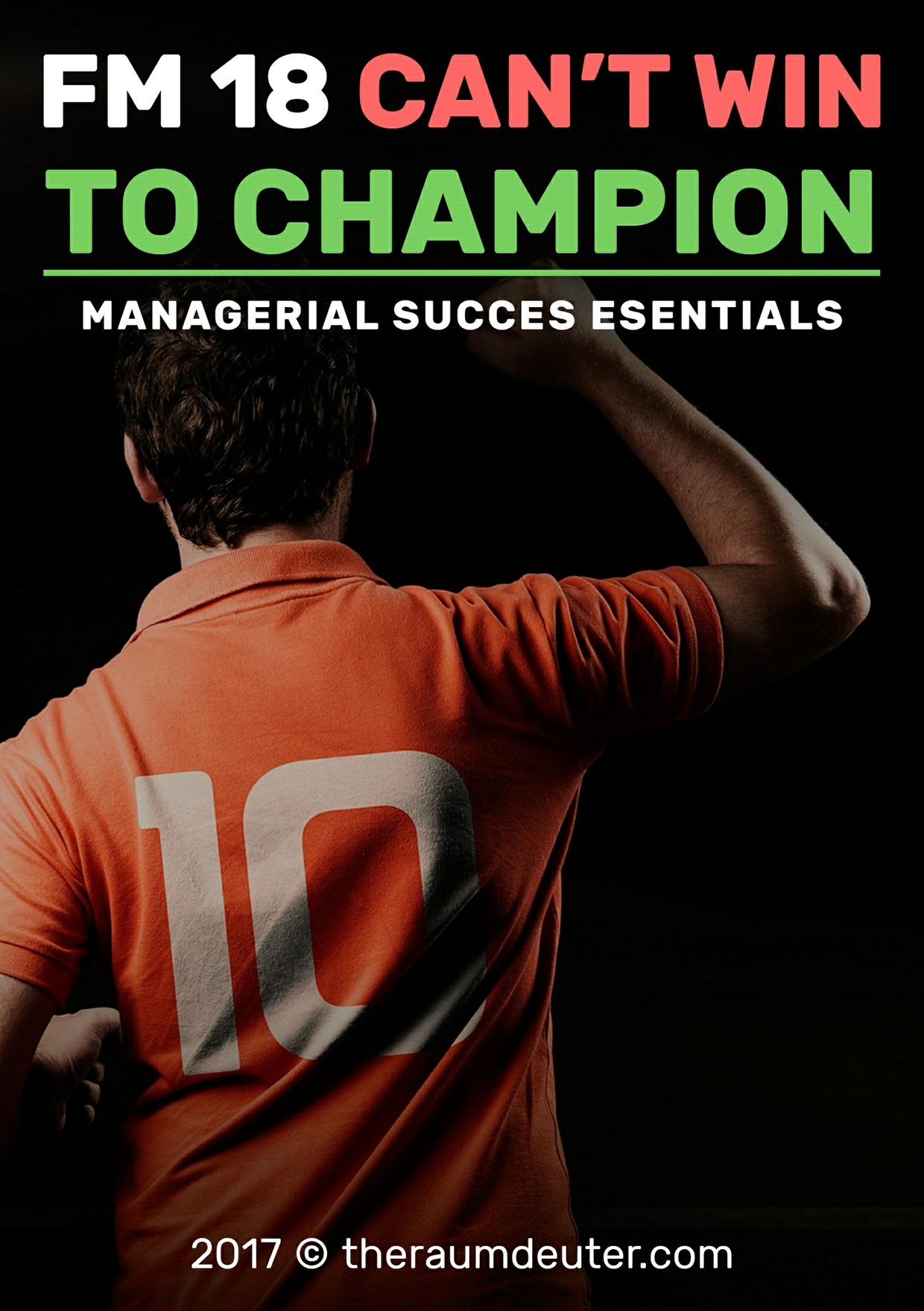 FM 18 Can't Win To Champion
The best-selling Football Manager Handbook is Out!
Spend a little time and master the game after only one read!
Unique Features:
3 x PROVEN TACTICS
: 1 x HOME, 1 x AWAY & 1 JOKER TACTIC
BEST TEAM TALKS REVEALED
: INCLUDES (ALL) 34 POSSIBLE SCENARIOS
PROVEN PERFORMERS SHORTLIST
: 47 PLAYERS (FOR EVERY BUDGET)
"FM 18 Can't Win To Champion" also includes guidance on
:


Setting up the game and your manager profile to your advantage


Building and delegating your staff (Scouting, Training and your Assistant)


Keeping your squad happy after understanding Squad Depth & Squad Status


How to recruit and nurture wonderkids and hot prospects


Avoid ending winning streaks by properly handling the media and other tricks


Cleverly set up friendlies, training and perform various morale boosting techniques


Understand how to get the most out of your transfers and many other tips!


This eBook is good for you if you:


haven't got the time/patience to read hundreds of articles on the web and then figure out what advice is worth listening to


want to learn how the game works and what you need to do in order to increase your chances of becoming successful


require a handbook that will take you from creating a new game all the way to victory


absolutely need a few proven tactics to help you get a grip of the match engine


would love to know how to properly hold team talks and boost the squad's morale


are eager to acces the personal list of proven performers from this release


You'll get a 2.1MB .PDF file.
More products from Raumdeuter