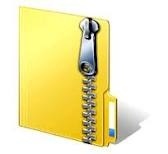 Write a business complaint letter
Question 6 Write a business complaint letter for the following scenario, making up the details. wherever necessary. Your letter should be written using full block style.Two week ago, your puchased a television set, and it is not working properly. The store where you purchased the television has refused to refund your money, telling you to contact the manufacturer.Question 5 Write a bread and butter letter to a friend with whom you've recently spent a weekend.
You'll get a 28.7KB .ZIP file.
More products from Number1Tutor