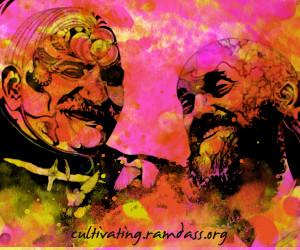 CULTIVATING LOVING AWARENESS
Consciousness and love – the confluence of these qualities represents the highest aspiration for humanity. A new film, Cultivating Loving Awareness, explores the path to realizing loving awareness with four insightful teachers: Ram Dass, Krishna Das, Sharon Salzberg and Mirabai Bush. All donations from this film will go towards supporting more projects like this, as well as digitizing and archiving the vast Ram Dass media library, helping him share his teachings with current and future generations.
More from this seller
Stream this meditation for free via the SoundCloud player on this page, or purchase an .mp3 download of the meditation using the "Buy Now" button.

Ram Dass leads a 35 minute meditation, originally recorded January 1981, in Sydney Australia.

Ram Dass guides a soma (divine nectar) meditation, ...
This collection of chants come from the originally released "From Bindu to Ojas" box set in 1970, a predecessor to the release of "Be Here Now" - the box set contained the brown pages from Be Here Now, as well as vinyl recordings of chants and lectures. These tracks came directly from the chant ...