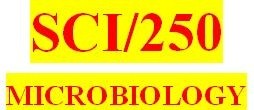 SCI 250 Week 5 Integumentary System Lab and Quiz
**********************************************
SCI 250 Entire Course Link
https://uopcourses.com/category/sci-250/
**********************************************
SCI 250 Week 5 Integumentary System Lab
and Quiz
Complete
 the
Integumentary System Lab.
Complete
 the
open book quiz about diseases of the integumentary system. The quiz will be
provided by your instructor.
Integumentary System Lab – Week Five
Introduction
The integumentary system consists of skin, hair, nails, and
nerves. As you learn about the various diseases that affect the integumentary
system, it is important for you to understand the structures that can be
affected by disease. Complete this lab to become familiar with a healthy system
and to identify diseases related to the skin.
PART ONE: basic
functions
Provide brief answers
to the following questions to help you get acquainted with the basic functions
of a healthy integumentary system. Refer to Ch. 19 in
Microbiology: Principles and Explorations
. 
1.    
How
does the integumentary system prevent disease?
2.    
How do
sweat, sebaceous (oil), and mucus secretions help prevent disease?
3.    
Which
types of bacteria are considered normal skin microflora?
4.    Suppose a sample of bacteria was taken from your skin. If
you were to perform a Gram stain on the sample, what is the likely Gram
reaction – positive or negative? Explain your answer.
PART two: basic
structures
Identify the selected integumentary
system structures in the following diagram: 
PART three: investigate
and apply
Access
the Public Diseases & Conditions A-Z Index on the Centers for Disease
Control and Prevention website at
http://www.cdc.gov/DiseasesConditions/
.
Research one microbe-related skin disease (excluding sexually transmitted
diseases) and complete the following activity. 
Read
the information on the CDC site and provide a brief, one- to two-paragraph
summary of the skin condition. Include the following in your description: 
·        
The skin condition
·        
The microbe causing the condition
·        
Which structures of the integumentary system
are affected—Use one or more structures included in Part Two.
·        
Who is at risk
·        
How serious the disease is 
[Type
your paragraph in the space below]  
1. 
Staphylococcus
aureus
causes all of the following
except
A) 
scalded skin syndrome
B) 
carbuncles
C) 
impetigo
D) 
erysipelas 
2. 
The most common bacteria to cause infections from soaking in a hot tub
is__________.
A) 
Escherichia
coli
B) 
Pseudomonas
aeruginosa
C) 
Staphylococcus
epidermidis
D) 
Staphylococcus
aureus
3. 
The flesh-eating bacteria are
A) 
Staphylococcus
B) 
Streptococcus
C) 
Pseudomonas
D) 
Propionibacterium
4. 
Which of the following
staphylococcal
infections are matched
correctly
with infection sites?
A) 
folliculitis – deep internal pus-filled infection
B) 
furuncle – massive lesion on neck and upper back
C) 
boil – an exterior pus-filled infection
D) 
abscess – base of an eyelash 
5. 
All of the following statements refer to German measles
except
A) 
they may cause rubella syndrome
B)  a
vaccine has reduced the incidence of rubella birth defects
C) 
mild virus infection with exanthema
D) 
only girls are immunized with the rubella vaccine 
6. 
Smallpox
A) 
was eradicated worldwide
B) 
could be used in biological warfare
C) 
vaccine is a live non-virulent smallpox virus
D) 
two of the above 
7. 
Genital warts are caused by
A) 
moluscum contagiosum
B) 
human papillomavirus
C) 
cowpox
D) 
HZV 
8. 
What is the difference between rubella and rubeola?
A) 
only rubeola causes exanthema (skin rash)
B) 
rubella causes skin rash and rubeola crosses the placenta
C) 
both cause skin rashes but only rubella can cross the placenta
D) 
no difference; they are simply different names for same viral skin
disease 
9. 
Which pair of fungal skin infections is matched
incorrectly
?
A) 
Tinea cruris—jock itch
B) 
Tinea unguium—ringworm of the nails
C) 
Tinea capitis—scalp ringworm
D) 
Tinea corporis—ringworm of the face 
10. 
Pediculosis is an infestation of
A) 
lice
B) 
ticks
C) 
chiggers
D) 
mites
You'll get 1 file (107.4KB)
More products from UopTutorialStore