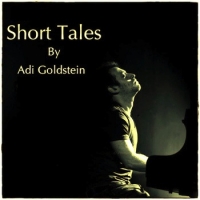 'Short Tales' - (100Mb Zip File-MP3 320 Bit-rate version)
'Short Tales' - (100Mb Zip File-MP3 320 Bit-rate version)
_______________________________________
1. Serenity 1:00
2. Triumph 2:00
3. Open Wild 1:57
4. Clocks 1:20
5. The Dark Side I 1:47
6. Lonely Theater 1:10
7. 3:00 Am 1:09
8. Desert Lane 1:28
9. Phrase One 2:02
10. Awakeness 2:10
11. The Fear Inside 4:23
12. Mona 1:46
13. Diving in 2:16
14. Things Are Changing 2:10
15. Window Shades 2:39
16 .The Road Back Home 4:08
17. Insomnia 1:50
18. Mirrors 2:45
19. The Dark Side II 3:25
20. Orianne 2:04
||||||||||||||||||||||||||||||||||||||||||||||||||||||||||||||||||||||||||
Listen @ {
http://soundcloud.com/adi-goldstein/sets/short-tales-by-adi-goldstein
}
(If you intend to use this music in a commercial project such as a corporate video, film, tv commercial, radio commercial, dvd or cd for sale you need to purchase a license Contact me: license[at]
adigoldstein.com
)
More from this seller
7 Inspiring Folk & Acoustic tracks (28min long) That will bring joy and happiness to your next project :

► Download Preview File : http://cloud.agsoundtrax.com/YXQf

► Purchase This Pack : http://bit.ly/1GWud8E

Track List :

1.Sunday Morning 1:27(http://bit.ly/1GWuBUA)

Sunday Morning Without ...
The Morning After - Piano Score

Preview

https://soundcloud.com/adi-goldstein/the-morning-after
40% OFF
I want to get 15% off
You will receive a 15% discount if you share this product on social media. The discount will be automatically applied to your purchase.
Tweet
Looks like you are using AdBlock. And it's blocking the social sharing functionality on this page. To receive the discount, please disable AdBlock on Sellfy.
I'd rather pay the full price
Buy Now
Purchase the product without sharing it on social media. Your download will begin immediately after payment.