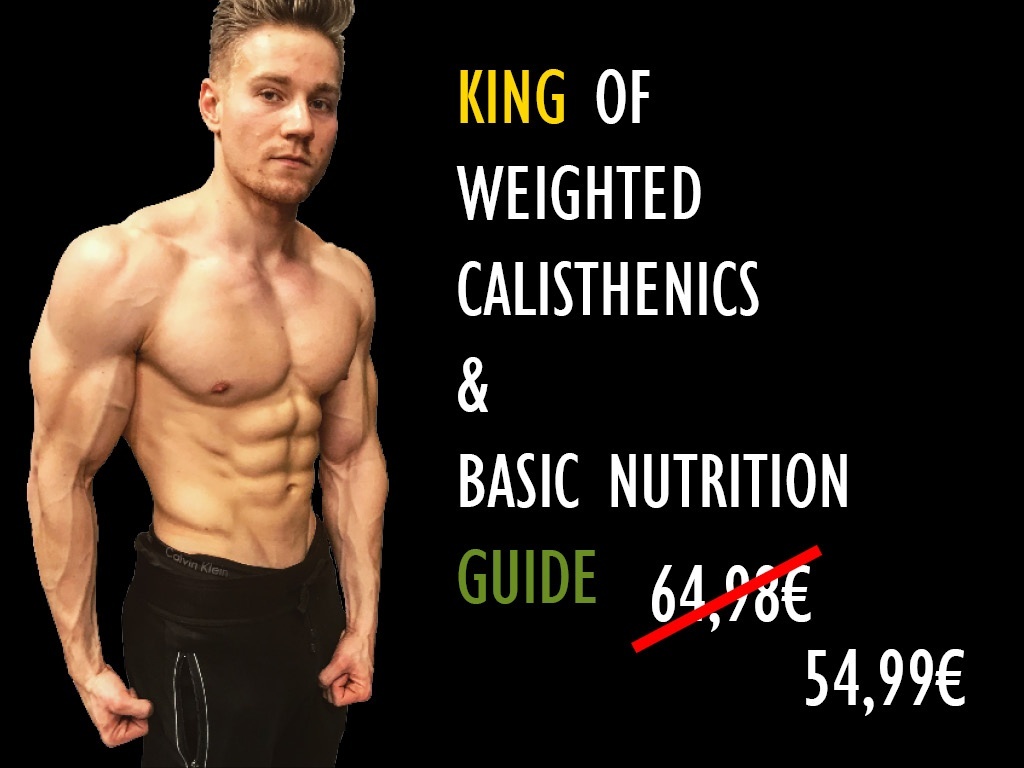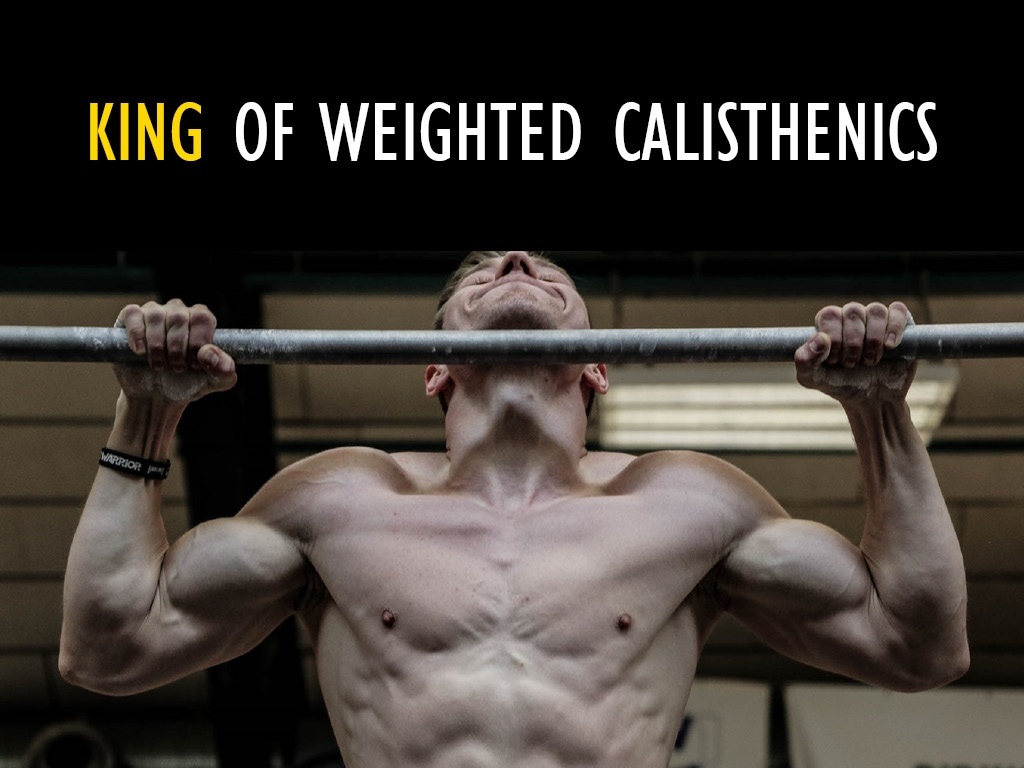 12 WEEKS PROGRAM + NUTRITION GUIDE
12 WEEKS KING OF WEIGHTED CALISTHENICS PROGRAM
DAY BY DAY GUIDED WORKOUTS + NUTRITION GUIDE FOR SUCCESFULL DIETS!

Suitable for every athlete who wants to step up his
weighted calisthenic game and physique to the next level.
Requirements:

You should be able to perform at least:
bodyweight with clean form.
Access to regulary equipped gym is recommended.
Including:



Weighted Calisthenics


Muscle Ups


HSPU/90 degree HSPU


One Arm Pull-ups


Front Lever


Squats


Deadlifts


45 Pages full of knowlegde, exercises and day by day training.
Warm up and mobility ideas included.
4 Trainingdays until week 75 Trainingdays until week 125-3-1 Strength Week finisher
+ The Basic Nutrition guide: How to diet!
Don't forget to download the RM-Calculator.
You'll get a 1.2MB .PDF file.
More products from micha_bln_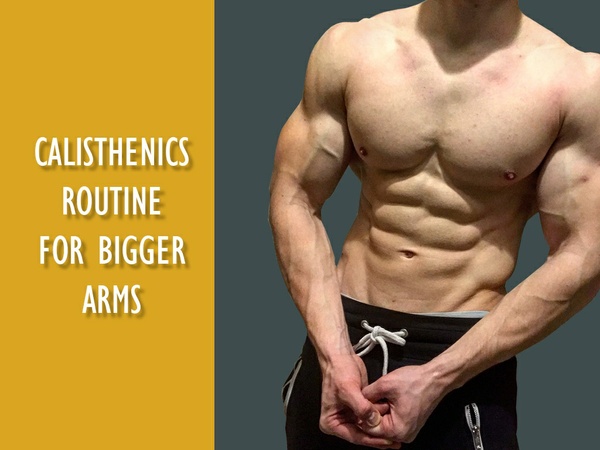 €0+