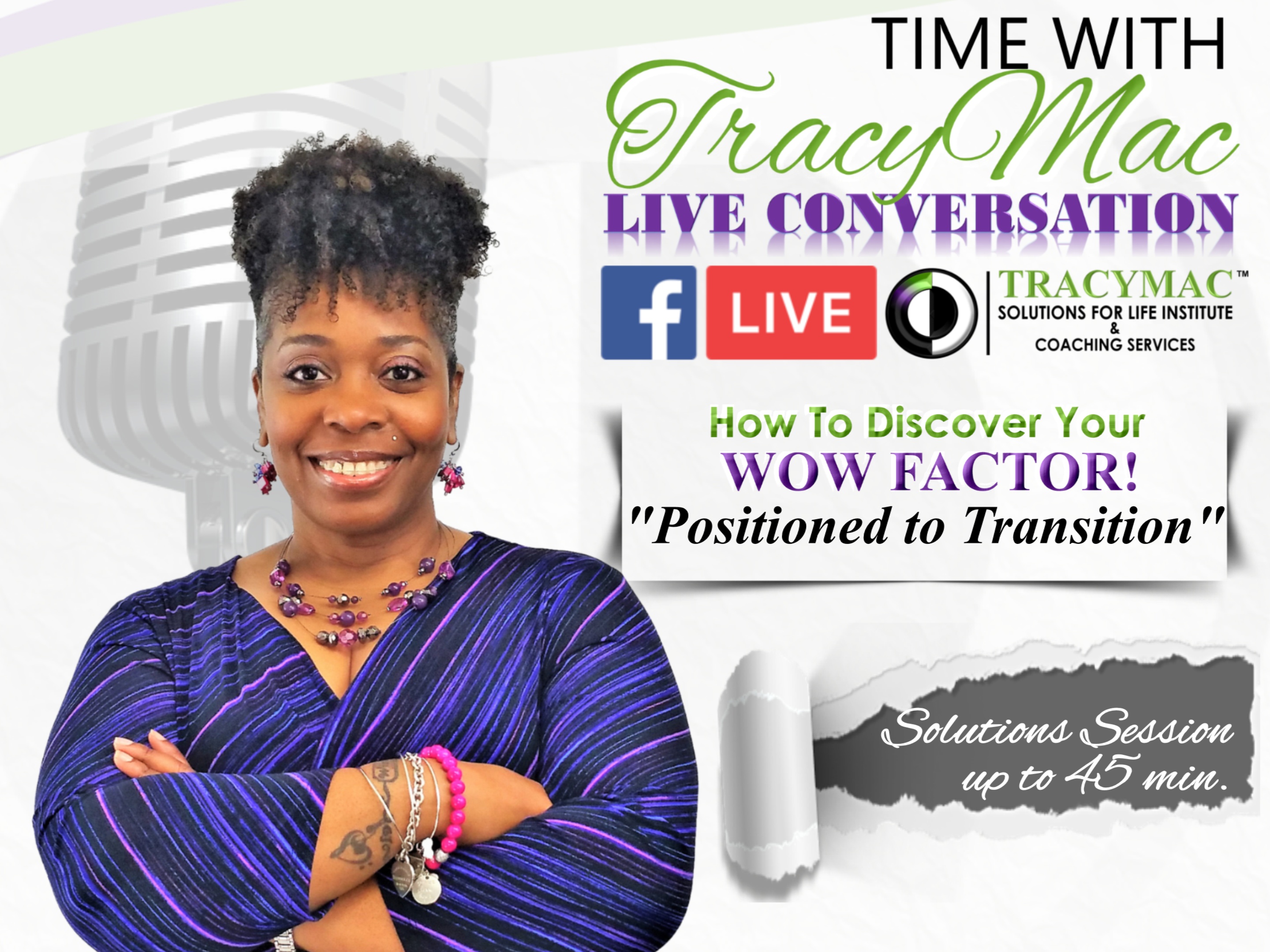 POSITIONED TO TRANSITION - Solutions Session
Positioned to Transition – Can you feel a change in the air? You don't feel settled, but are not quite sure how to transition smoothly. This year is almost over and you're ready to shift into new areas, make plans or finally begin to see things you've only dreamed of come to pass. Be it personally, professionally or both, it's time to shift. It's time to level up, expand or make a major change. What's to come is better than what's been! How prepared are you for what's next? Who's on your "Purpose Production Team" as you transition? In order to be "Positioned to Transition" successfully, schedule your Solutions Session (up to 45 min.) with TracyMac now, for just $49 (a $100 savings!)


All requests for sessions, at this value price of $49, must be made by November 15, 2017




This is a one-time session, per person, up to 45 minutes




All session selections must be made via email reply by November 30, 2017 and will be confirmed via email by TRACYMAC Solutions For Life Institute.  




Sessions will be scheduled from November 15, 2017 through December 15, 2017 EST


*TRACYMAC Solutions for Life Institute reserves the right to discontinue this offer at any time, but will honor sessions that have been paid for, scheduled and confirmed. TRACYMAC Solutions for Life Institute also reserves the right to determine which requests for sessions are appropriate for the products and services we offer. All payments are non-refundable.
*Please email any questions to:
[email protected]
Your solutions are here!
You'll get a 443.9KB .PDF file.
More products from 5530148467916872