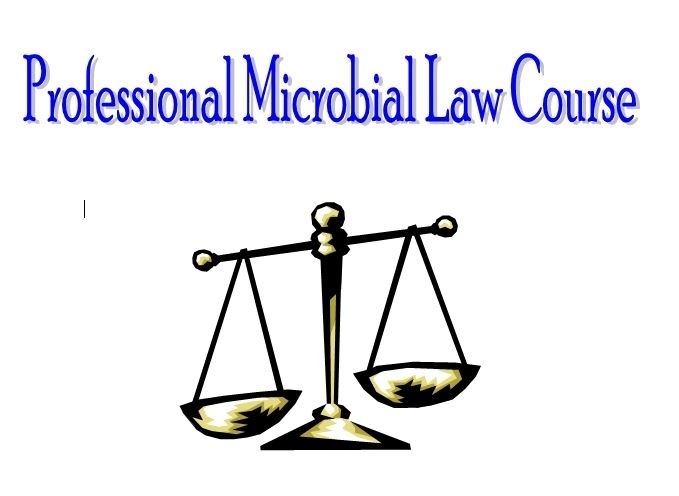 Professional Microbial Law Course
Apendix A FAQQuestions About Mold

What kind of mold is in my house? Is it toxic mold?

How did the mold get into my house?


Where does mold grow?

How can I tell if there is mold in my home?

How is mold measured? How do you test for mold?

How is mold measured? How do you test for mold?


General Questions About the Inspection and Your Role
When do I get the final report?
Are you an IAQ Specialist or an Indoor Air Quality Expert?
What will you be doing in my home?
How long before we find out the results of your testing?
I have been sick for the past year, is it caused by mold?
Where can I get more information?


Appendix B Glossary

Over 17 pages of termonology relating to microbial inspection and law relating to

Appendix C Legislation and House Bills

relating to the regulation of mold assessors and remediators;
providing civil and administrative penalties.
BE IT ENACTED BY THE LEGISLATURE OF THE STATE OF TEXAS:
SECTION 1. Subtitle B, Title 12, Occupations Code, is
amended by adding Chapter 1958 to read as follows:

CHAPTER 1958. MOLD ASSESSORS AND REMEDIATORS

Appendix D NYC Guidelines
New York City Department of Health & Mental Hygiene
Bureau of Environmental & Occupational Disease Epidemiology
Guidelines on Assessment and Remediation
of Fungi in Indoor Environments

Executive Summary
On May 7, 1993, the New York City Department of Health (DOH), the New York City Human Resources Administration (HRA), and the Mt. Sinai Occupational Health Clinic convened an expert panel on Stachybotrys atra in Indoor Environments. The purpose of the panel was to develop policies for medical and environmental evaluation and intervention to address Stachybotrys atra (now known as Stachybotrys chartarum (SC)) contamination. The original guidelines were developed because of mold growth problems in several New York City buildings in the early 1990's. This document revises and expands the original guidelines to include all fungi (mold). It is based both on a review of the literature regarding fungi and on comments obtained by a review panel consisting of experts in the fields of microbiology and health sciences. It is intended for use by building engineers and management, but is available for general distribution to anyone concerned about fungal contamination, such as environmental consultants, health professionals, or the general public.




You'll get a 1.2MB .RAR file.
More products from ESA Environmental Solutions Association