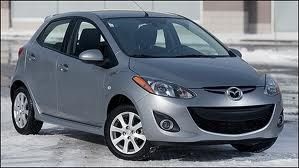 Mazda MAzda2 2011 2012 2013 Factory Workshop service repair manual
Cover 2011 to 2013 Mazda2

This is the official Mazda service repair manual, cover everything!!!! include the workshop manual and the wiring manual!!!!

Here is the main section of the manual:

General information

Engine

Suspension

Driveline/axle

Brakes

Transmission/transaxle

Steering

Hvac

Restraints

Body and accessories


THe best mazda2 manual money can buy, in PDF with index and proper navigation!!!


DOWNLOAD TODAY in PDF!
You'll get 1 file (199.4MB)