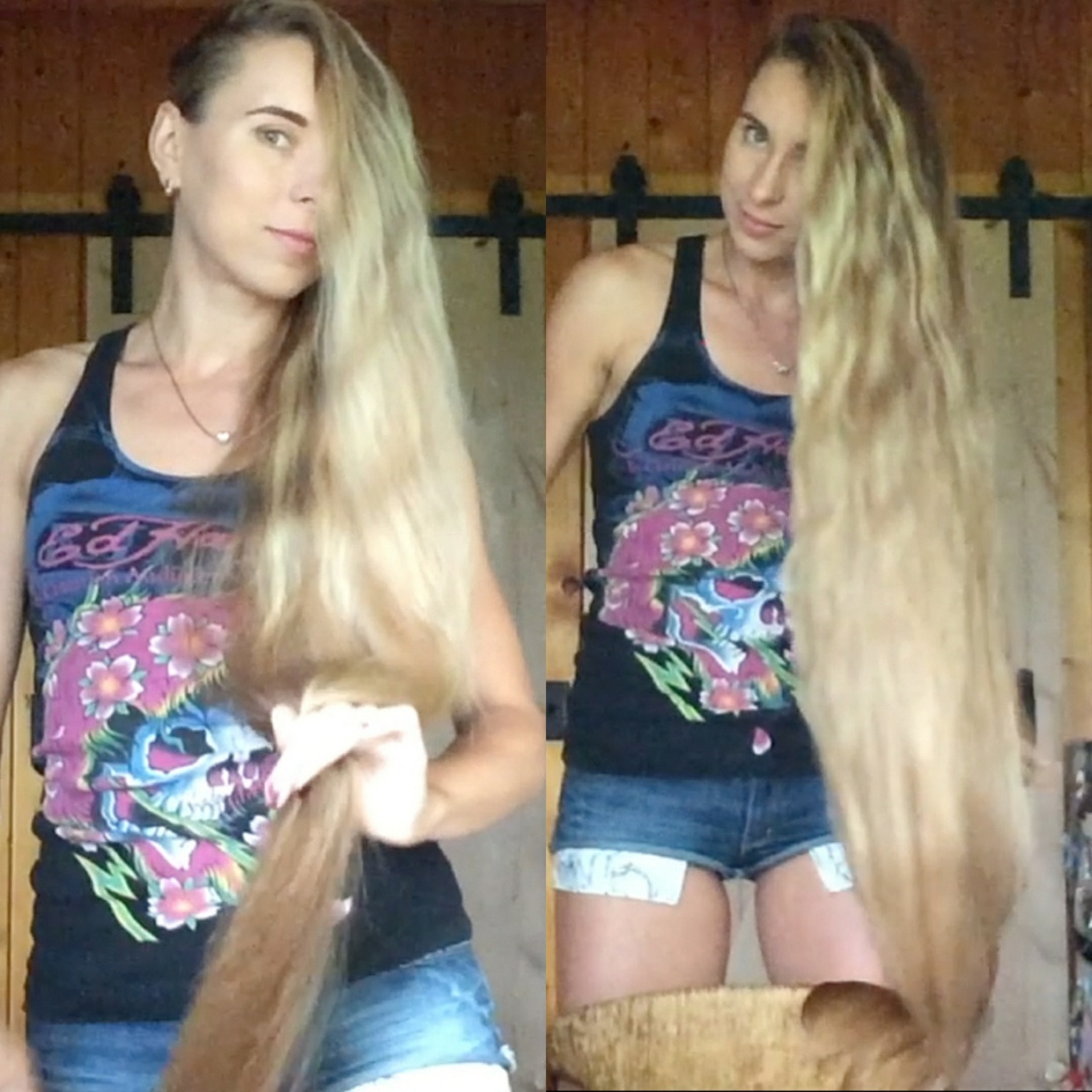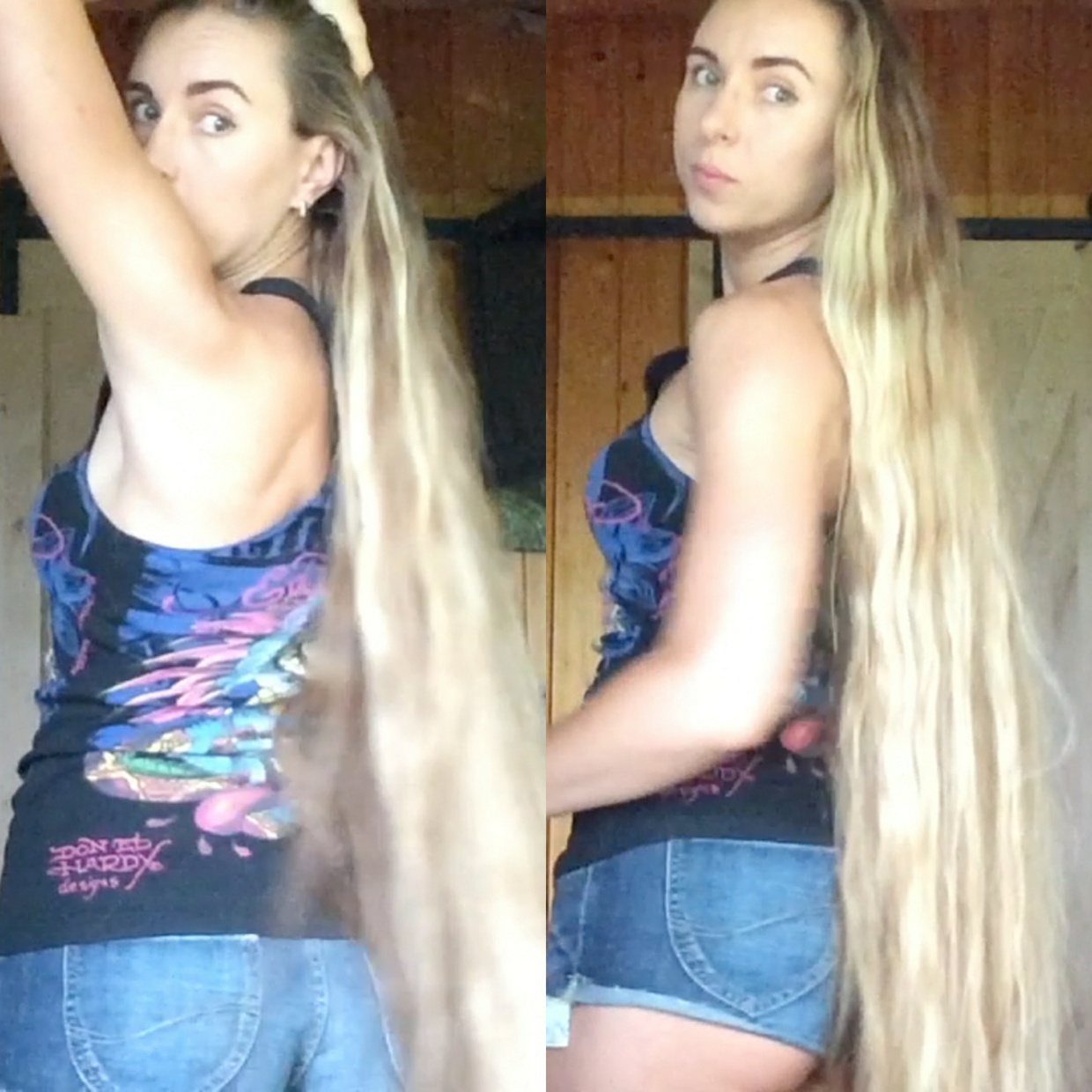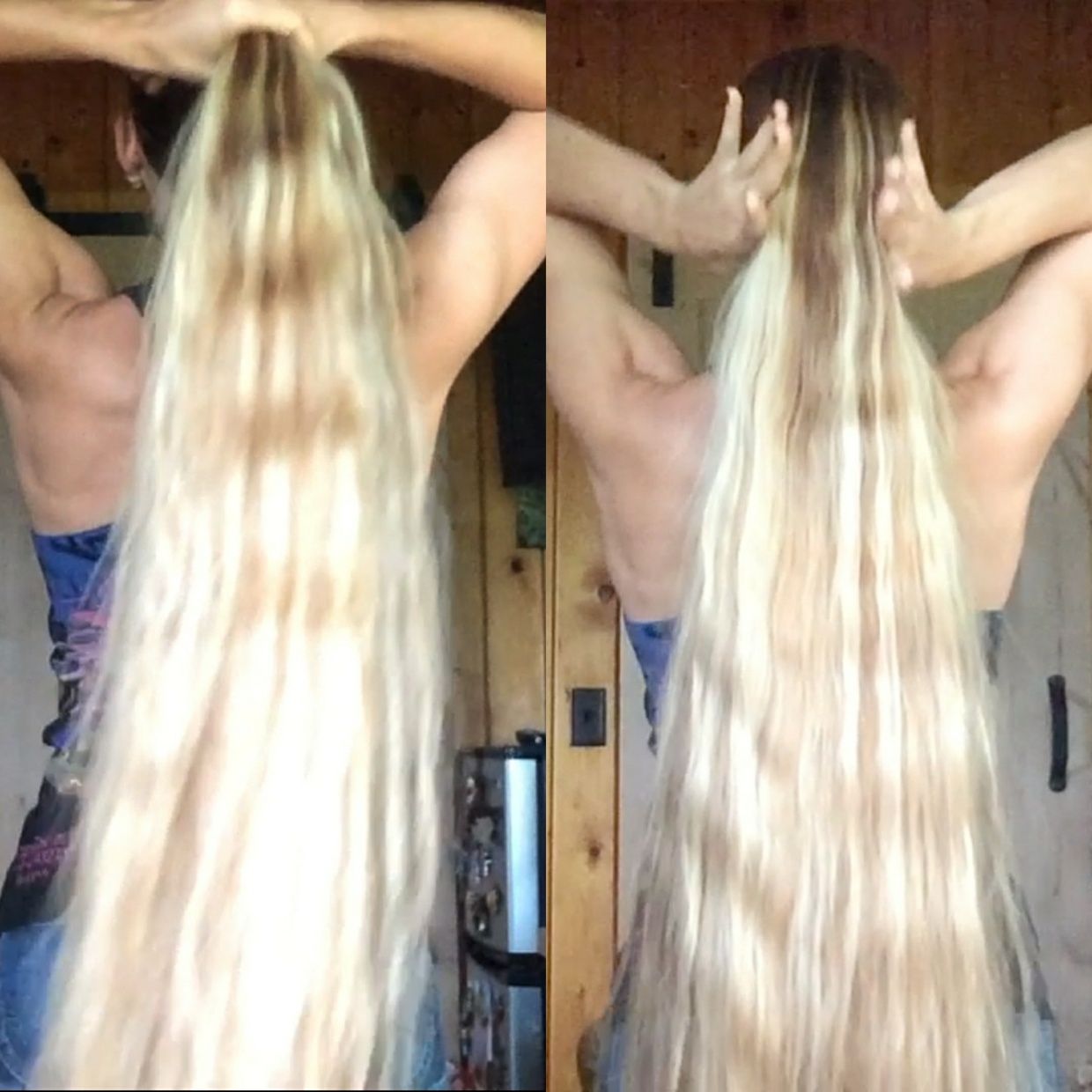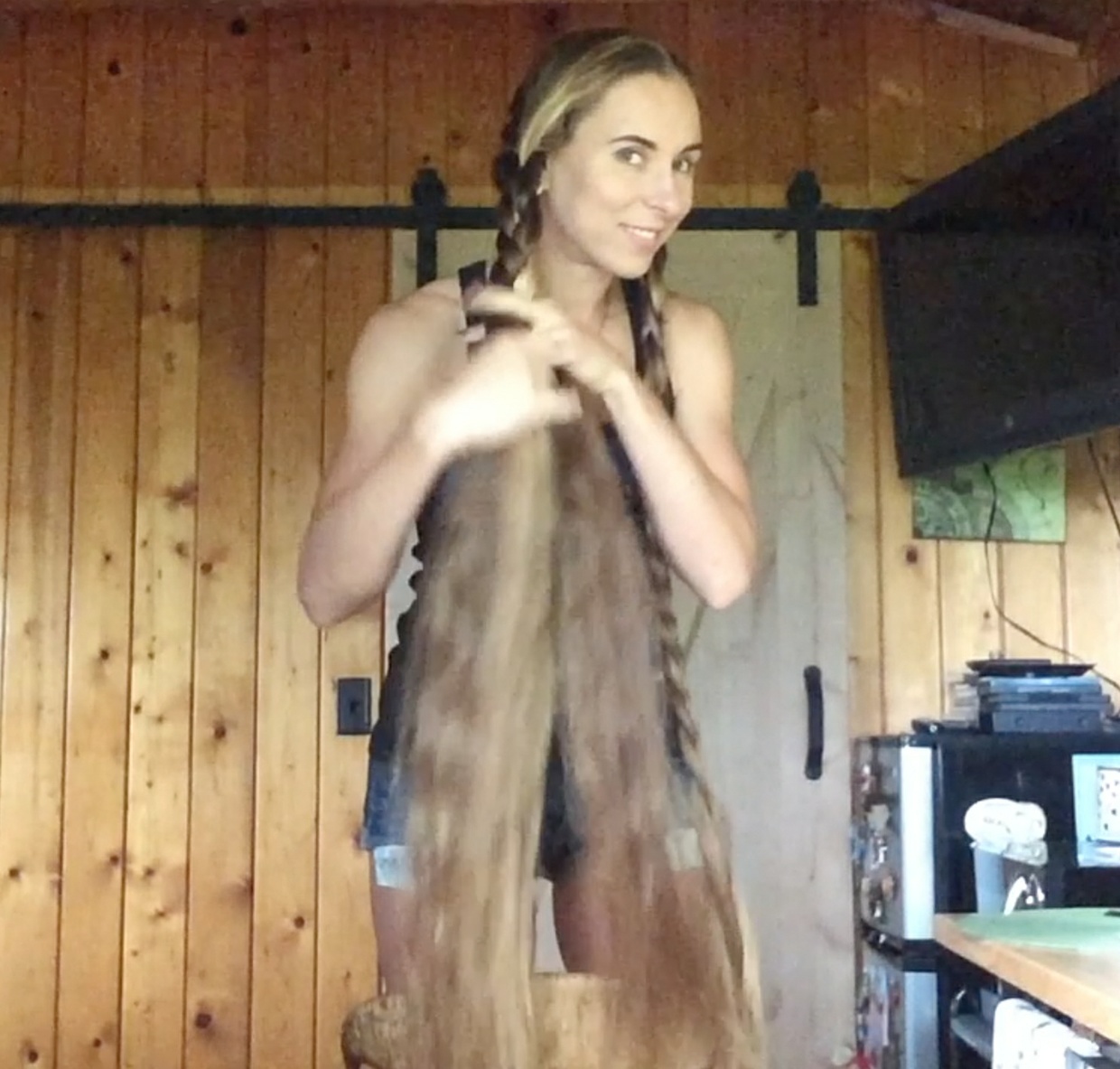 VIDEO - Kateryna´s knee length blonde hair
Preview: 
https://www.youtube.com/watch?v=iMVb1LkgDGU
Kateryna´s hair is amazing, and so is she!
When you have as long hair as knee length, and your brush slides straight through, you know that the hair is SILKY!
Her hair is very well maintanied and super silky, as well as super long.
This video is not to be missed, if you love premium long hair, this video is a must have!
She is a fitness woman as well as a perfect long hair model, which fits perfectly together!
In this video, you will see hair stroking over chair, ponytail, bun, bundrop, double braids, and a LOT of hairplay and hair display as well as some great hairbrushing and hair in front of face!
This video is over 10 minutes in length.
If you buy this video within the first 24 hours, you will get a discount of 20%!
Discount code: discount
You'll get a 939.9MB .MP4 file.
More products from RealRapunzels