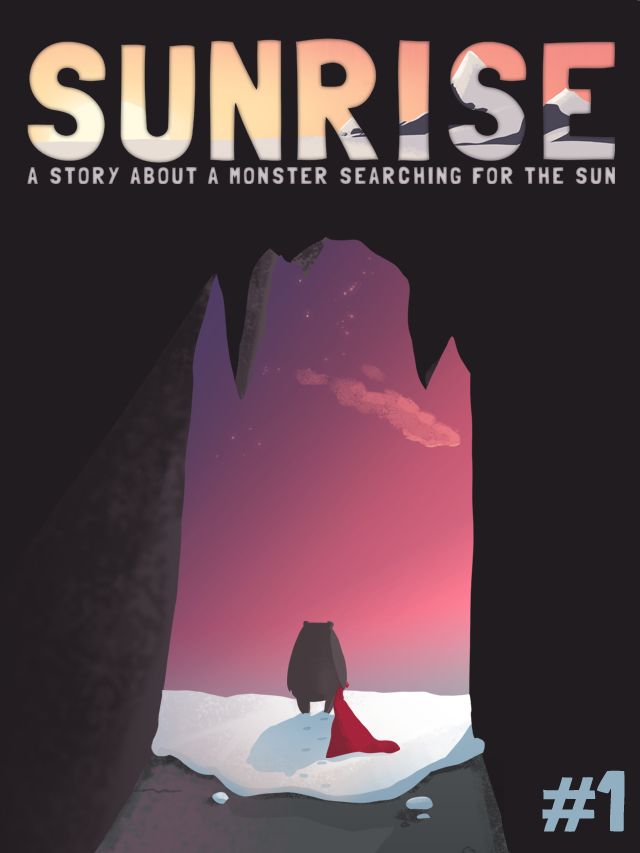 SUNRISE #1
SUNRISE is the story of our Silent Little Monster friend.
After waking up early from his winter hibernation as the brief winter sun peaks over the mountains - our Silent Little Monster friend is unimpressed when it disappears again! Thoroughly annoyed with spending half of his life sleeping, he sets off in search of the sun, and a little warmth.
"Its hard for me to express exactly how wonderful and charming SUNRISE is.
Heather L Sheppard's artwork is beautiful, her storytelling is exquisite
and I completely fell in love with her silent, nameless bear hero within 3 panels.
If you like OWLY or CALVIN & HOBBES or Raymond Briggs' THE SNOWMAN
(or even if you didn't) I can't recommend SUNRISE enough."
Lee Grice
Small Press Big Mouth
smallpressbigmouth.blogspot.co.uk
You'll get a 24.7MB .PDF file.
More products from Heather L Sheppard