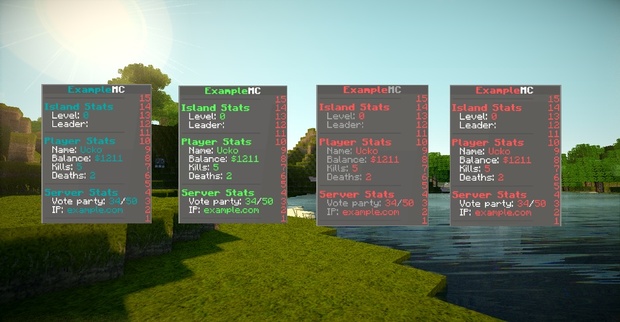 Skyblock Featherboard Configurations (x8)
These are my 8 fully configured, ready to use Featherboard configurations, specifically designed to work well with a Skyblock server!

In total, you will receive 8 configurations. The color schemes are:
- Blue and White
- Green and White
- Red and Grey
- Red and White
You will receive two of each color scheme, one designed for aSkyblock and the other for uSkyblock.

The only difference between the aSkyblock and uSkyblock versions is that uSkyblock doesn't have a variable for 'leaders' so the config does not include that feature.

The configuration's are clean of any comments or unnecessary code, which I have done on purpose so it can be edited with ease.
You'll get 1 file (8.6KB)
More products from Zerta