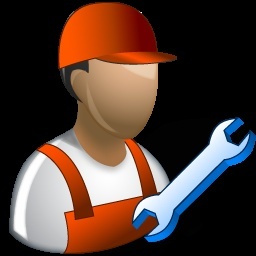 2003 SUBARU FORESTER SERVICE MANUAL DIY FACTORY SERVICE REPAIR PDF SHOP MANUAL DOWNLOAD - 102819034
2003 SUBARU FORESTER SERVICE MANUAL DOWNLOAD! - 2003 SUBARU FORESTER DIY (DO-IT-YOURSELF) FACTORY SERVICE MANUAL / REPAIR MANUAL / SHOP MANUAL DOWNLOAD NOW !
[[ VERY HIGH QUALITY FACTORY SERVICE MANUAL - BEST MANUAL OUT THERE FOR YOUR 2003 SUBARU FORESTER - PERIOD - FULL VALUE FOR MONEY - FULL DOWNLOAD SUPPORT AFTER PURCHASE - ...SO WHAT ARE YOU WAITING FOR? :) GO STRAIGHT AHEAD WITH YOUR PURCHASE!! ]]
SERVICE MANUAL COVERS:
This 2003 SUBARU FORESTER Service Repair Manual covers:
GENERAL INFORMATION,
ENGINE MECHANICAL,
ENGINE LUBRICATION SYSTEM,
ENGINE COOLING SYSTEM,
FUEL SYSTEM,
EXHAUST SYSTEM,
ACCELERATOR CONTROL SYSTEM,
CLUTCH,
MANUAL TRANSMISSION,
AUTOMATIC TRANSMISSION,
PROPELLER SHAFT,
REAR FINAL DRIVE,
FRONT AXLE,
REAR AXLE,FRONT SUSPENSION,
REAR SUSPENSION,
WHEELS & TIRES,
BRAKE SYSTEM,
STEERING SYSTEM,
BODY,
HVAC,
ELECTRICAL SYSTEM,
MAINTENANCE,
ALPHABETICAL INDEX,
PLUS A LOT LOT MORE ....
SERVICE MANUAL DETAILS:
1. Downloadable:YES
2. Requirements: Must be burned on a CD
3. Language: English
4. Compatible: All Versions of Windows
5. FileType & Instructions: Cd Image file. Extract files using winzip & Burn contents in to a CD. It is that simple. Need any more help? We are there!
Description:
COVERS ALL MODELS & ALL REPAIRS A-Z FOR YOUR 2003 SUBARU FORESTER
THIS IS NOT SOME GENERIC REPAIR INFORMATION. IT IS A VEHICLE SPECIFIC SERVICE MANUAL FOR YOUR 2003 SUBARU FORESTER ! THIS HIGHLY DETAILED 03 SUBARU FORESTER SERVICE REPAIR MANUAL CONTAINS EVERYTHING YOU WILL EVER NEED TO SERVICE, REPAIR, RESTORE, MAINTAIN, REFURBISH OR EVEN REBUILD YOUR VEHICLE.
CONTAINS COMPLETE & EASY TO USE STEP-BY-STEP INSTRUCTIONS, ILLUSTRATIONS, DIAGRAMS, SPECIFICATIONS & WIRING SCHEMATICS FOR YOUR 2003 SUBARU FORESTER WHICH WILL HELP ASSIST YOU TO PERFORM RIGHT FROM VERY SIMPLE REPAIRS TO COMPLEX ONES !!.
CLEAR PICTURES AND ZOOMABLE ILLUSTRATIONS HELP YOU PERFORM YOUR SERVICE REPAIR WITH UTMOST EASE! NO TECHNICAL EXPERTISE REQUIRED. YOU SEE IT AND YOU DO IT ( DO IT YOURSELF 2003 SUBARU FORESTER MANUAL)
THIS SERVICE MANUAL IS THE SAME MANUAL THAT TECHNICIANS AND MECHANICS IN DEALERSHIPS & ELSEWHERE USE TO SERVICE & REPAIR YOUR VEHICLE ! YOU CAN REFER THIS MANUAL RIGHT FROM YOUR PC/LAPTOP OR ONLY PRINT OFF THE PAGES THAT YOU REQUIRE FOR THE MOMENT.
THIS 03 SUBARU FORESTER MANUAL IS COMPATIBLE WITH ALL VERSIONS OF WINDOW OS (WINDOWS 7, VISTA, 32 and 64 BIT, XP, ME, 98, NT, 2000)
Related Customer Searches:
2003 SUBARU FORESTER factory service repair manual fsm 03 SUBARU FORESTER download pdf 03 FORESTER problems fix troubleshooting trouble repair manual download
2003 SUBARU FORESTER replace fix it spare parts change electrical wiring diagram Wrench, Heat Wrap, Rear Brake, Headers, Parking Brake Cable, Emission Control Systems, Shifter Cable, Brake Fluid, Brake Hose, Rotate Tires, Front Drive Shaft, Wiring Harness, Rotor Bolt, Balancing, Cooling System, Exhaust Valves, Camshaft, Steering Sensor, Clutch Master Cylinder, Amplifier Antenna, Parking Brake Lever, Hood, Push Rods, Input Shaft, Radiator, Downpipe, Pushrod, Fasteners, Clutch Lines, Power Door Lock Control System, Starting System, Band Nut, Radio Receiver, Oil Change, Headlamp Protector Retainer, Intake Valves, Roof Drip Side Finish Moulding, Clutch, Headers, Oil Pressure Sensor, Cam Bearings, Oil Pump, Cam Bearings, Rear Seat Belt, Manual Transaxle, Clutch Hose, Ignition, Speed Sensor Front, Rotor Replacement, Plugs, Lifter, Motor Mounts, Engine Harness, parts replace, Valvetrain, Drive Belt, Shift Linkage, Valves, Crank Pulley, Rear Combination Lamp, Shift Lock System, Replacement, Change Brakes, Problems Troubleshooting Maintenance Fix it Replace, Horn Button, Valve Locks, Front Speaker, Supplemental Restraint System, Brake Hose, Plugs, Transmission Change, Front Suspension, Carb, Headlamp Dimmer Switch, Heater & Air Conditioner, Front Shock Absorber, Knock Sensor, Flywheel, Instant Download, Side Air Bag Sensor, Oil Change, Sensors,Oil Sensor, Pan, Heads, Headlamp, Rings, Brake Shoes, Muffler, Rear Door, Repair Manual, Problems Troubleshooting Maintenance Fix it Replace, Gasket, Inner Rear View Mirror, workshop, Heads,Camshaft, Air Screw, Rear Suspension System, Owners manual, Exhaust Pipe, Windshield Wiper Switch, Generator, Cooling Fan System, License Plate Lamp, Timing Chain, Valves, Oil Pump, Insulator, Rear Wiper Rubber, Exhaust, free pdf manual download, Radiator, Back Door, Washer Nozzle, specs, Brake Actuator, Camshaft, Piston Ring, Rings, Spark Power Window Control System, Crank Pulley, Rear Coil Spring, Steering System, Maintenance, parts replace, Seat, Roof Headlining, Differential Case, Automatic Transaxle, Rear Axle Hub, Air Hose, Alignment, Front Bumper, Starter Switch, Rotor, Heat Wrap, Oil Radiator, Transmission Control Cable, Window Defogger System, Body Repair, Pushrod, Front Seat Belt, Wiring Diagrams, Rear Axle Beam, Rear Door Glass Weatherstrip, Air Bag Sensor Rear, Cam,Valve train, Fuel System, Body Tappet, Crank, Receiver Condenser, Crankshaft, Antenna Cord Sub-, Front Marker Lamp, Valve Stems, Yaw Rate Sensor, Heater Radiator, Fuel Pump, Parking Brake,Output Shaft, Curtain Shield Air Bag, Heat Exchanger, Machining, Torque Converter Clutch, Heat Exchanger, starting problems, Front Door Glass Weatherstrip, Exhaust, Sfi System, Balancing, NOS, Power Steering Link, Center Cluster Module Switch, Side Mudguard, Rear Wiper Motor, Windshield Glass, Clips, Seat Belt, Cat, Engine Coolant, Short Shifter, Front Stabilizer Bar, Seals, Ignition System, Transmission Valve Body, Fluid Change, Spark Lighting System, Spiral Cable Sub-, Specs, Front Axle Hub, Spark Plug Wires, Power Steering, Timing Gear, Clutch Release Cylinder, Air Conditioning System, Seat Belt Warning System, Distributor, parts fix it, Brakes, Brake System, parts fix it, Cylinder Head, Power Source, Wiper & Washer, Skid Control Sensor, Pressure Plate, Rear Shock Absorber, Carb,Intake, Starter, parts list, Fasteners, Side Turn Signal Lamp, Center Stop Lamp, Front Wheel Alignment, Brake Pedal, Front Brake, Valve Stems, Parkneutral Position Switch, Rear Bumper, Quarter Window, Floor Shift, Instrument Panel, Transmission Revolution Sensor, Parts, Intake, Front Differential Oil Seal, Exhaust, Air Hose, Clutch Pedal Sub-, Rotate, Air Deflector, Replacement, Air Conditioner Refrigerant, Passenger Air Bag, Freon, service, Clutch, Carburetor, Timing Gear, Timing, Wheel And Tire System, Oil Filter, Cam Bolt, Clutch System, Front Suspension System, Piston Ring, Block, Throttle Body, Charcoal Canister, Center Air Bag Sensor, Lifter, Manual Transaxle Oil, Axles, Clutch Hose, Roof Antenna Pole Sub-, Piston Pin Bushings, Pistons, Clutch Lines, Main Bearings, Introduction, Clutch Start Switch, Transmission Wire, Outer Rear View Mirror, Tire & Wheel, Valve Clearance, Body Plug, Damper, Drive Shaft, Fuel Injector, Rods, Rear Door Window Frame Moulding, workshop, Volt Meter, Automatic Transaxle Fluid, Name Plate, free pdf manual download, Rear Speaker, Sun Roof, Horn and Rotor.
1) LOOKING FOR SOME OTHER SERVICE MANUAL? PLEASE CHECK:
http://www.ebookmanualspro.com
(for massive collection of service manuals.)
GET THIS 2003 SUBARU FORESTER MANUAL NOW COMPLETE ALL YOUR REPAIRS BY TODAY FULL VALUE FOR MONEY!! SO JUST DONT HESITATE ANYMORE! :) :)
Tags: buy, pdf, 2003 subaru forester engine mechanical, 2003 subaru forester engine lubrication, 2003 subaru forester engine cooling, 2003 subaru forester engine control, 2003 subaru forester fuel, 2003 subaru forester exhaust, 2003 subaru forester accelerator control, 2003 subaru forester automatic transmission, 2003 subaru forester propeller shaft, 2003 subaru forester front final drive, 2003 subaru forester rear final drive, 2003 subaru forester front axle, 2003 subaru forester rear axle, 2003 subaru forester front suspension, 2003 subaru forester rear suspension, 2003 subaru forester road wheels tires, 2003 subaru forester brake, 2003 subaru forester parking brake, 2003 subaru forester brake control, 2003 subaru forester power steering, 2003 subaru forester seat belts, 2003 subaru forester supplemental restrain srs, 2003 subaru forester body lock security, 2003 subaru forester glasses window mirrors, 2003 subaru forester roof, 2003 subaru forester exterior interior, 2003 subaru forester instrument panel, 2003 subaru forester seat, 2003 subaru forester adjustable pedal, 2003 subaru forester automatic air conditioner, 2003 subaru forester manual air conditioner, 2003 subaru forester starting charging, 2003 subaru forester lighting, 2003 subaru forester driver information, 2003 subaru forester wiper washer horn, 2003 subaru forester body control, 2003 subaru forester audio visual navigation, 2003 subaru forester auto cruise control, 2003 subaru forester power supply ground circuit elements, 2003 subaru forester maintenance,
User tags:
03 forester03 subaru forester2003 subaru forester downdownload
You'll get 1 file (245.0KB)