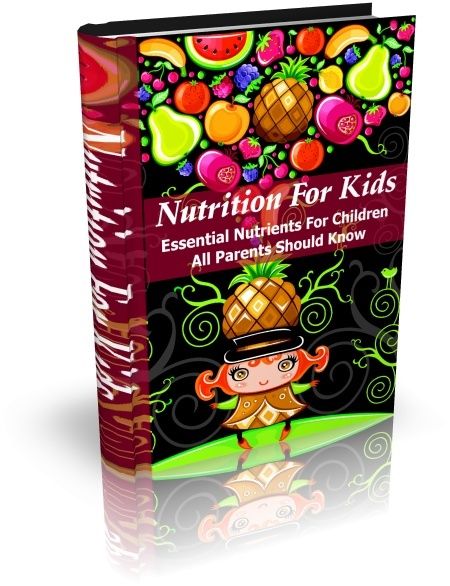 Nutrition For Kids
"This Book Below Will Show You Exactly What What You Need To Do To Provide The Right Nutrition!"

Having healthy children is the desire of any parent as healthy children are happy children and the visits to the doctor which can be rather costly and stressful is certainly limited if not eliminated altogether.

Are you ready?

"Introducing… Nutrition for Kids!"

This powerful tool will provide you with everything you need to know to be a success and achieve your goal of healthier kids.

With this product, and it's great information on nutrition it will walk you, step by step, through the exact process we developed to help people make the right choices.


In This Book, You Will Learn:

*Importance Of Child Nutrition
*The Common Nutrient Deficiencies
*Teach Your Children About Healthy Eating
*Fight Child Obesity
*Optimal Nutrition For Your Children
*And, so much more!

Available in PDF. This ebook is for the personal use of the buyer only. It can not be resold.


P.S. You've got nothing to lose in this investment. You will only miss 100% of the shots you don't take. Don't make the same mistake of those who
close this page and miss out on a tremendous opportunity!
You'll get a 501.5KB .PDF file.
More products from Smart Life Skills