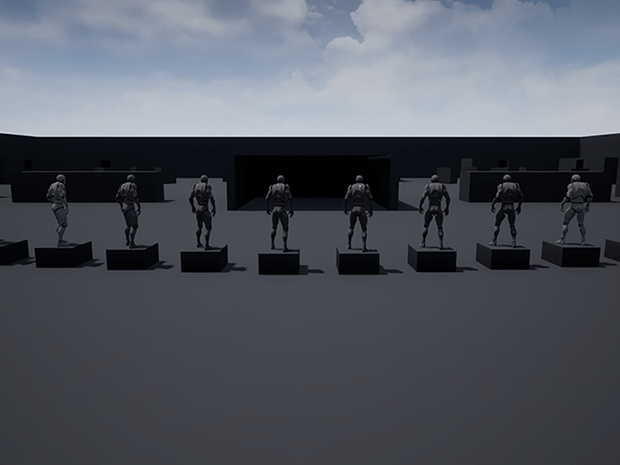 FPS Battle Royale Template for UE4
FPS Battle Royale Template is a 100% Blueprint project that turns your Battle Royale type game into a reality.
No longer will you have to worry about setting up multiplayer with those pesky dedicated servers nor having to pay a hosting company for overpriced servers.
All multiplayer networking is provided by Gamesparks, using their plugin that you can easily download for free on the marketplace.
This is a comprehensive blueprint project, not an importable blueprint asset.
While you could also use this as a learning step to implement Gamesparks Realtime into your own current project, this
specific project is recommended to be used as a base for a project.
FPS Battle Royale Template has the basic setup for a last man standing type game.  
After finding a match through the Gamesparks matchmaking process, the player is entered into a game where they start with nothing
and are forced to find weapons to defeat all of their opponents until they are the only one left alive.
The technical demonstration level connects to an already set up Gamesparks backend.
Please refer to the documentation videos on how to connect the template to your own Gamesparks account.
Plugins Required: Gamesparks (Free from Unreal Engine Marketplace)
Discord: 
https://discord.gg/32pQNMj
Update 1.5: There have been many changes to the project for update 1.5 including updates to the Gamesparks real-time script.  The updated script is included in the zip file.
You'll get 1 file (222.7MB)