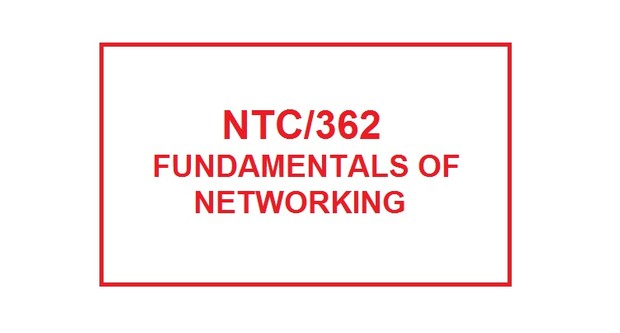 NTC 362 Week 2 Individual INDP Part 1
*************************************
NTC 362 Entire Course Link
https://uopcourses.com/category/ntc-362/
*************************************
NTC 362 Week 2 Individual INDP Part 1 Individual: INDP, Part 1  Review
 the assignment instructions in the
University of Phoenix Material: Integrative Network Design Project.
Write
 a 2- to 4-page paper that includes
the following based on your chosen Virtual Organization:


Explain the network's fundamental characteristics
and components.


Evaluate the current network topology.


Describe the standards applicable to this project.


Your work must include at least two references, not
counting the book nor the virtual organization.


Click
 the Assignment Files tab to submit
your assignment.
You'll get 1 file (35.5KB)
More products from UopTutorialStore